Tasnim – The Iranian Army's fighter jets staged an aerial drill, flying over the capital, Tehran, in preparation for the National Army Day ceremonies due to be held across the country on Thursday.
The bomber fighters of the Army performed the flyover during a ceremony in Tehran on Tuesday attended by Commander of the Islamic Republic of Iran Air Force (IRIAF) Brigadier General Aziz Nasirzadeh.
A variety of indigenized bomber fighter jets, including F-5 and MiG-29 interceptor fighter jet as well as an air-to-air refueling aircraft, participated in the drill.
The country's first domestically made fighter jet dubbed "Kowsar", which was unveiled in August last year, also took part in the show of force.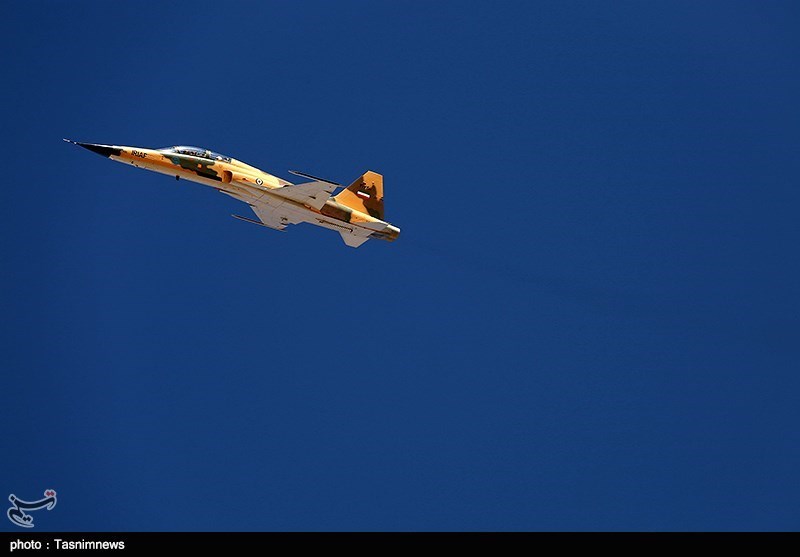 The advanced fighter jet has been manufactured following extensive research and efforts by the Iranian Defense Ministry's experts.
It enjoys capabilities such as a highly integrated architecture and a fire control system using the fourth generation of digital data networks.
The aircraft is capable of carrying various weapons and is used for short aerial support missions.
On Thursday, various units of the Army's Ground Force, Navy, Air Force and Air Defense Force are planned to stage nationwide parades, displaying their missiles, tanks, armored vehicles, rifles, Unmanned Aerial Vehicles (UAVs), fighter jets, radar systems, and air defense missile systems.
National Army Day was included in the Iranian calendar after a historic letter from late founder of the Islamic Republic Imam Khomeini in April 1979, in which he voiced strong support for the Army and ordered Army troops to hold massive parades across the country on April 18 every year to express their combat readiness.
The historic decision by Imam Khomeini came after hostile propaganda for undermining the Army after its successful missions in quelling riots and separatist moves.