Tasnim – A bus carrying students at a university in northwest Tehran rolled onto its side on Tuesday, killing at least 7 people.
Spokesman for the Fire Department of Tehran said the crash occurred at 12:22 pm local time at the Science and Research Branch of Islamic Azad University in northwest Tehran.
The university is located on a mountainous areas with steep slopes.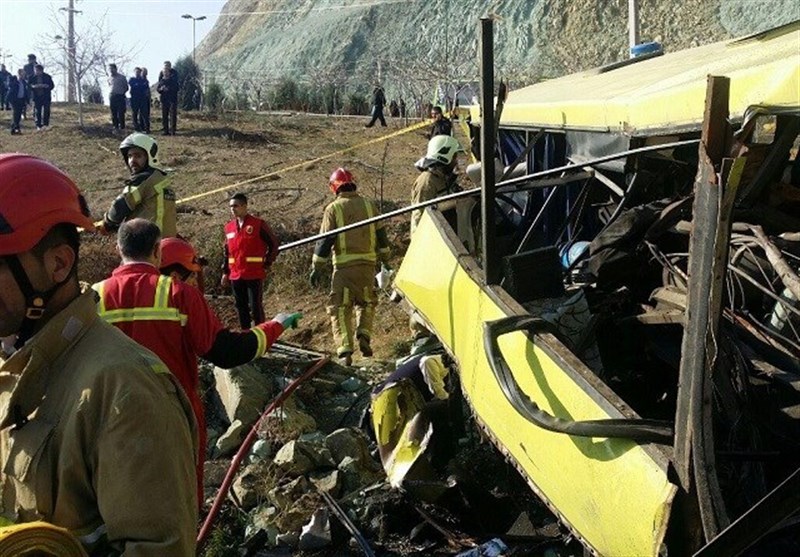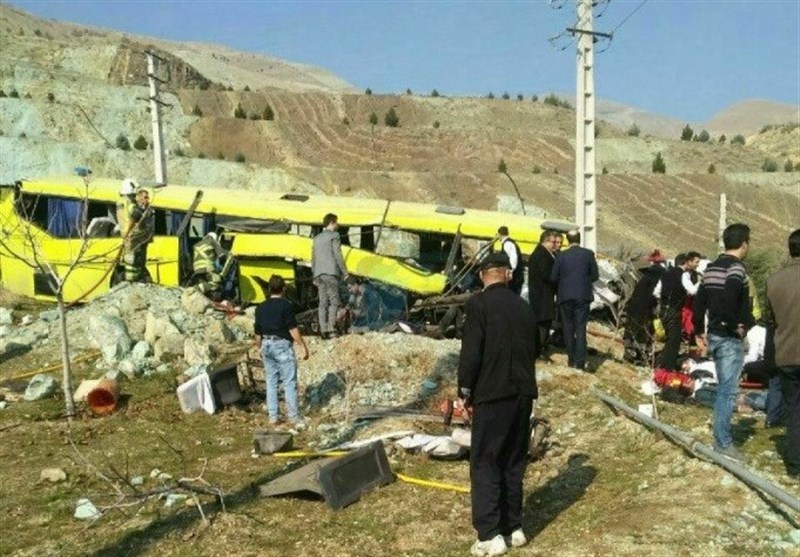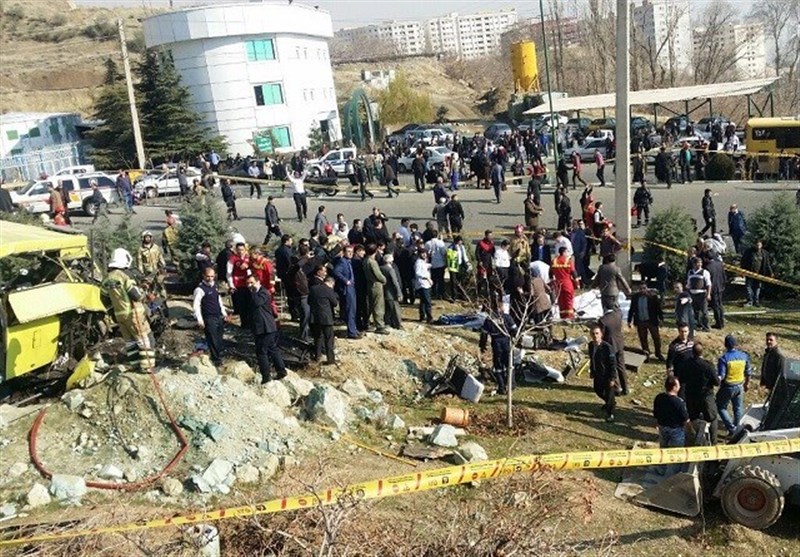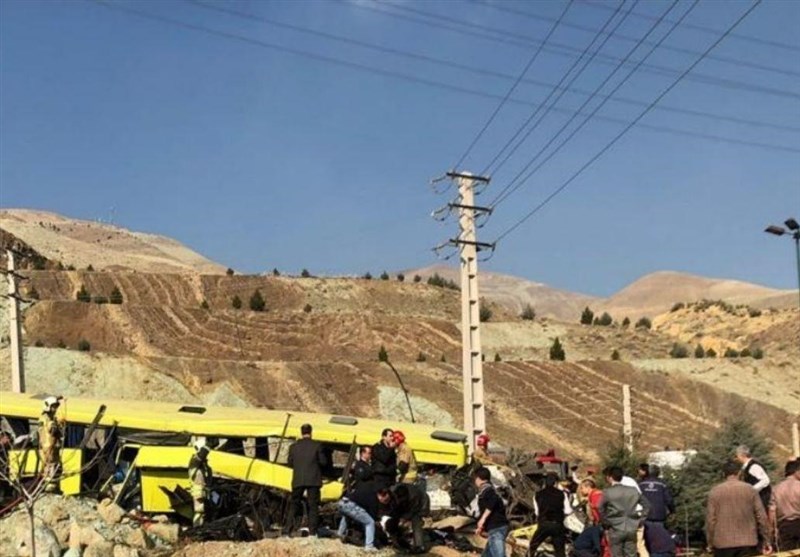 Officials say that the bus was carrying more than 30 passengers and that at least 7 people on board have been killed.
All of the bodies and the injured have been retrieved from the doomed bus.