MNA – Iran has successfully test-flown the first indigenous advanced light attack and training jet 'Kosar' concurrent with the National Day of Defense Industry.
The domestically-made fighter/trainer jet 'Kosar', mainly developed by the Iran Aviation Industries Organization, was unveiled back in July 2017, and showcased to international audience at MAKS air show in Moscow.
The twin-engined, two-seat Kosar jet was successfully ran through test-flights this morning in the presence of President Hassan Rouhani. The event was part of the programs planned to commemorate Iran's Day of Defense Industry, during which the president is scheduled to deliver a speech.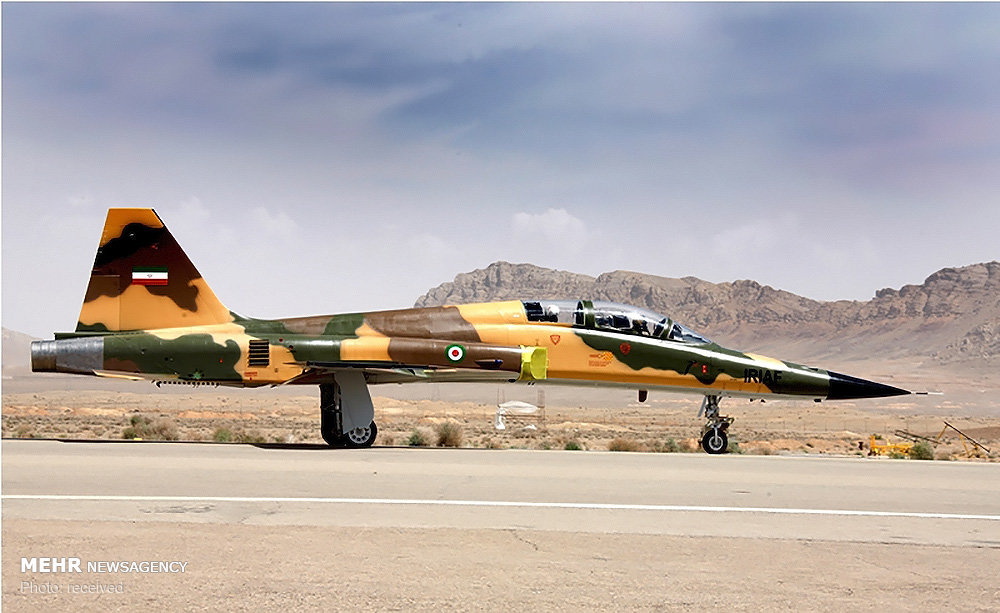 'Kosar' enjoys many advanced features including an indigenous avionic and fire-control system, multi-function digital displays, ballistic weapon calculator, an advanced HUD system to increase strike precision, and an advanced multifunction fire control radar to boost the identification of targets and threats.
'Kosar' is an advanced fighter jet with a Close Air Support (CAS) role that has made Iran one of the few countries with the know-how of designing and manufacturing such jets equipped with 4th generation avionic and fire-control systems.
The jet will be mass-produced with one-seat and two-seat, the latter of which can be used for both military and training purposes.