Tasnim – A young Iranian boy who became an internet sensation has finally come face-to-face with his idol, Alireza Jahanbakhsh.
Jahanbakhsh the Iranian professional footballer and midfielder published a photo last month on his Instagram page showing a boy who was wearing a paper tag on his shirt with Jahanbakhsh's name on it, asking people to let him know if they are aware of the boy's where about.
"All the sweating (for the world cup) was for you,
Pleas if anyone knows, find the address and information about this lovely angel,
I love you all," Jahanbakhsh wrote on his post.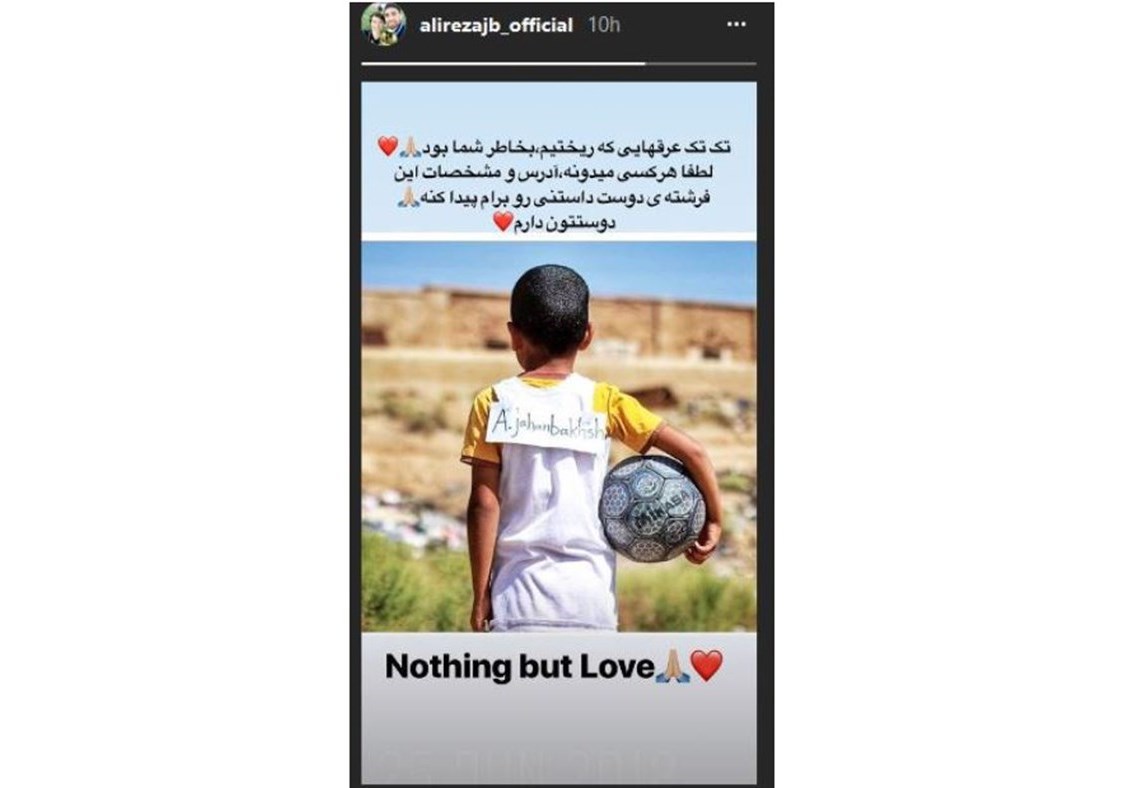 The photo went viral and was circulated in the social media and Matin, the little boy in the picture was found so that he could finally come face-to-face with his idol.
Another photos was appeared on social media showing Alireza Jahanbakhsh next to young Matin while wearing the football player's national jersey shirt.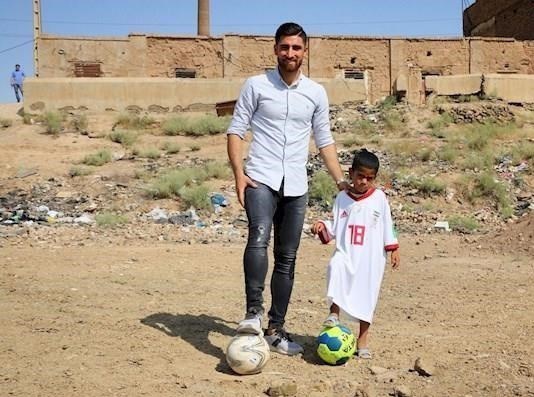 Matin is from a very poor family who is leaving in Khavar Shahr village, in the Central District of Rey County, Tehran Province.