Tasnim – The ambassador of Finland to Tehran said Helsinki, Copenhagen and Stockholm have signed an agreement with Iran's IDRO Group to improve cooperation in various fields, including oil and renewable energies.
"Finland, Denmark and Sweden signed an MoU with IDRO of Iran to promote collaboration in in the fields of oil & gas, high-tech, transportation, renewable energies, manager training, industrial renovation, steel, water, investment and finance," Keijo Norvanto tweeted on Sunday.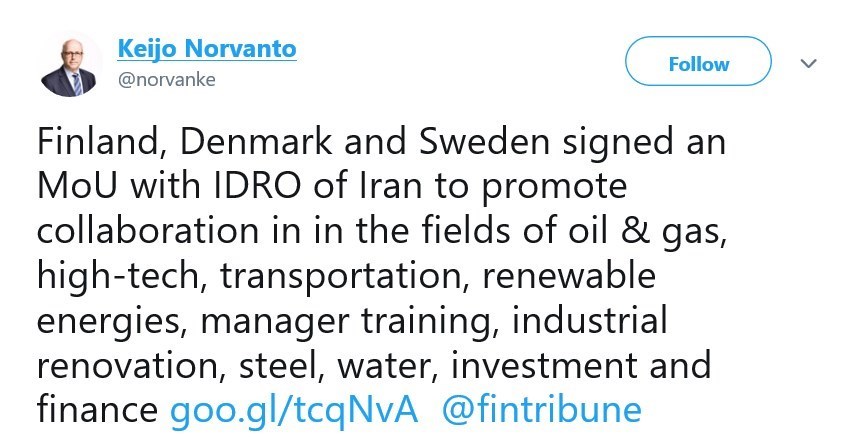 The memorandum of understanding was signed in Tehran on Sunday with Ali Araqchi, the head of IDRO's International Affairs Department, Swedish Ambassador to Iran Helena Sangeland, Norvanto and Denmark's Ambassador to Iran Danny Annan in attendance.