MNA – Young Muslim girls offer hundreds of roses to the Queen Elizabeth Hospital Healthcare staff on Christmas Eve.
For this year's RosesForPeace campaign, Birmingham Ahlulbayt Society (ABSoc) dedicated it specifically to the hardworking nurses and healthcare assistants at the Queen Elizabeth Hospital Birmingham, one of the largest hospitals in the UK. Hundreds of roses were given to the healthcare professionals as a gift.
We wanted to show them our appreciation and express our love and thanks for all their selfless dedication to those who need care and support, especially on Christmas Eve, a time where families are gathered around together in comfortable environments, enjoying the festive holidays, appreciating their time together.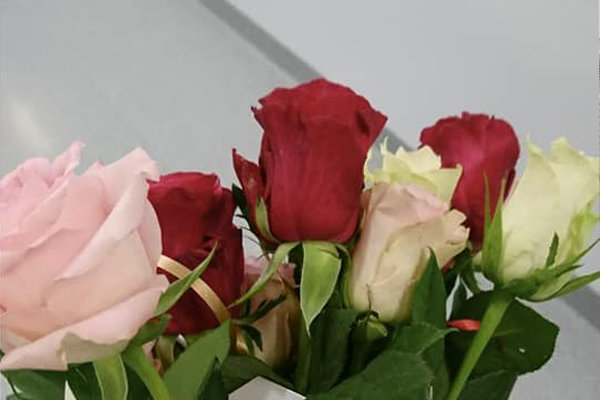 In addition to this, wider society does not give them their due credit or at least acknowledges enough their efforts and struggle, these amazing individuals have put in to cater for the needs and requirements of their fellow brethren in humanity.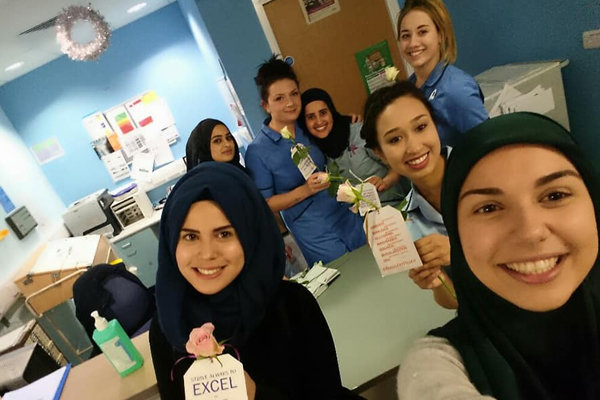 The feedback we received was overwhelming, to say the least. With some tears of joy, laughter and hugs, whilst others sharing stories about their patients and the current situation, 'you have made my day' was the most frequently said statement. Nurse Charlene, "you guys put some much thought into words, I am pleased thank you".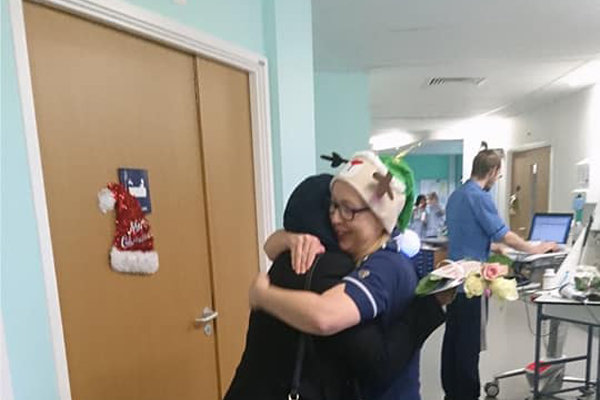 Other nurses went on to describe the current climate of the world, in which oppression and a lack of humanity is widely manifest, and stated they were in 'awe' to see our campaign, along with time and effort was spent in the way of others, without expecting anything in return but the happiness of others, no matter how small the contribution may seem. It's the value and meaning behind the message of spreading affection and love.
The messages on the colourful roses were ones that talk of peace, unity, kindness, love, with one side carrying a quote from Prophet Muhammad (Pbuh) and the other side sharing a verse taken from the Bible. The most important thing we took out of this was the embracing of one another, the respect, appreciation and promotion of the values of peace and unity to be central and integral to the divine nature of man, no matter which faith or creed is taken to form the basis of one's identity.