Tasnim – Iranian Foreign Minister Mohammad Javad Zarif hailed a Wednesday meeting between the Islamic Republic, Turkey, and Azerbaijan and said holding trilateral meetings is "an efficient method" for boosting regional cooperation.
Speaking at a joint press conference with his Turkish and Azeri counterparts, Mevlut Cavusoglu and Elmar Mammadyarov, after the trilateral meeting in Baku, Zarif said Iran, Azerbaijan, and Turkey enjoy strong historical, geographical and cultural bonds.
He added that holding trilateral meetings between the three countries is a "very suitable and efficient method" for promoting regional cooperation.
Iran's top diplomat also pointed to a statement issued during today's trilateral meeting and said the statement covers various topics, including opposition to Washington's recent decision to recognize al-Quds (Jerusalem) as the capital of the Israeli regime.
Earlier in the day, Zarif had held a bilateral meeting with Cavusoglu, exploring avenues for the development of Tehran-Ankara relations in all areas.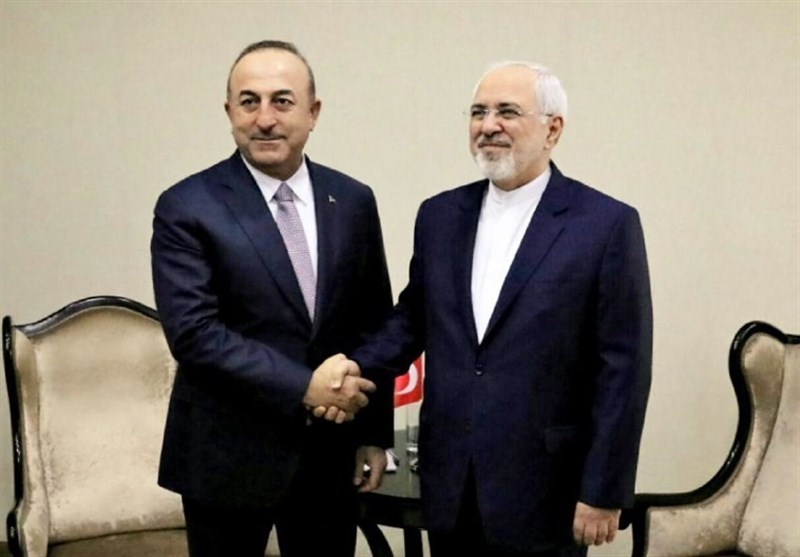 Zarif arrived in Baku on Tuesday to take part in the trilateral meeting, which was the fifth between the foreign ministers of the three countries.
US President Trump officially declared the disputed city of Quds Israel's capital, despite warnings from around the world that the measure risks triggering a fresh wave of violence in the Middle East.
In a speech at the White House on December 6, Trump said his administration would also begin a years-long process of moving the American embassy in Tel Aviv to the holy city.
The announcement was a major shift by Washington that overturns decades of US foreign policy.
Palestinian leaders had previously warned the move would threaten a two-state solution.
Israel has occupied East Quds since the 1967 Middle East war. It annexed the area in 1980 and sees it as its exclusive domain. Under international law, the area is considered to be occupied territory.