Tasnim – Leader of the Islamic Revolution Ayatollah Seyed Ali Khamenei called on all Iranian officials to accelerate efforts to help the victims of a massive earthquake that struck the country's western province of Kermanshah last week.
Imam Khamenei visited the province on Monday morning, as relief operations in the disaster area are still underway in quake-hit areas.
The earthquake killed more than 430 people and injured over 9,000 others on November 12.
Addressing people in Sarpol-e Zahab, the city hit worst by the tremor, Ayatollah Khamenei praised the rescue and relief operations carried out since the incident, particularly the support provided by the Army and the Islamic Revolution Guards Corps (IRGC), but said he was not satisfied with the level of quake response efforts and stressed that authorities in various sectors should step up those efforts.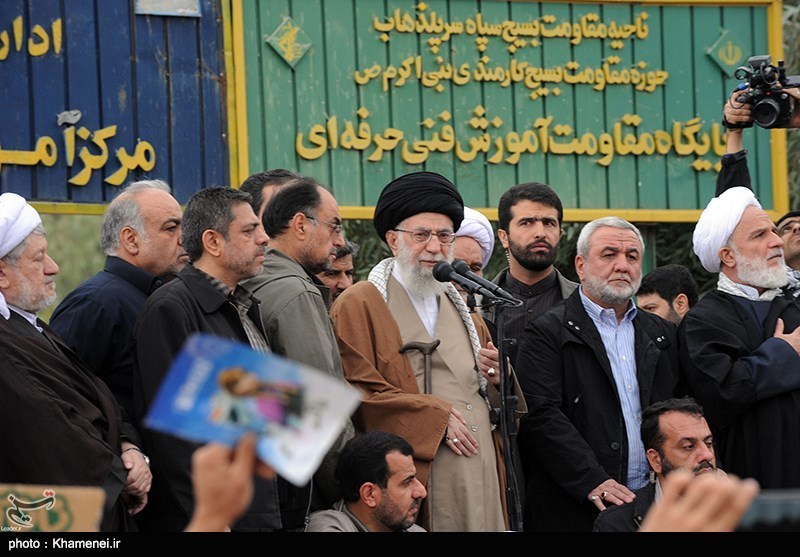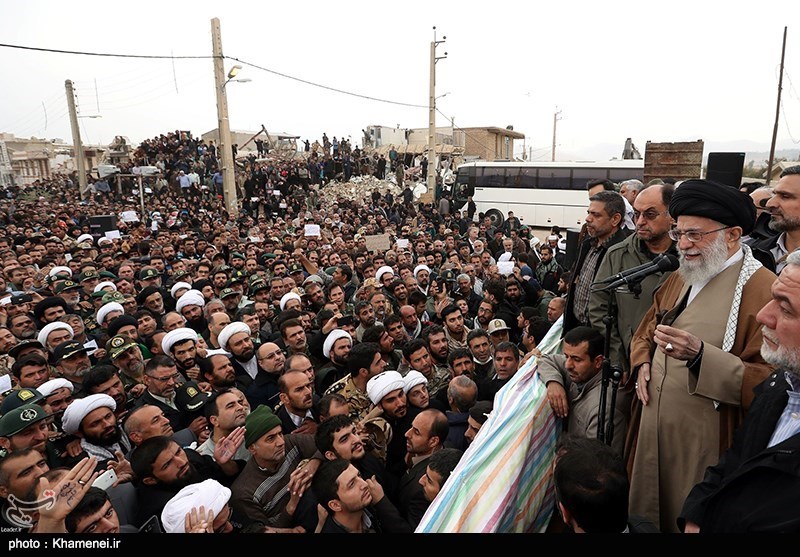 The Leader also hailed the Iranian nation for expressing solidarity with the people of Kermanshah and rushing to help the victims.
Ayatollah Khamenei further encouraged residents of the quake-ravaged areas to rely on their power and fortitude to make a new life and reconstruct the region.
According to President Hassan Rouhani, the 7.3 magnitude tremor, whose epicenter was near Iraq's Sulaymaniyah, has destroyed 11,000 rural houses and 4,500 urban dwellings in Kermanshah province.