Tasnim – The Islamic Revolution Guards Corps will keep providing relief aid for the victims of the recent earthquake in western Iran until they are provided with permanent housing, a top general stressed, saying IRGC units have been tasked with helping 1,900 villages in the quake-hit areas.
In a televised interview on Thursday, IRGC Lieutenant Commander Brigadier General Hossein Salami assured earthquake victims that the IRGC will not leave them alone in such critical conditions and will keep serving their needs until they are relocated to new houses.
Highlighting the IRGC's role in the rescue and relief operations since the first hours after Sunday night's tremor, the general said the IRGC has undertaken the task of helping and reconstructing around 1,900 villages in the quake-hit province of Kermanshah.
Pointing to the presence of four engineering units from the IRGC Ground Force in the crisis-hit areas for the removal of rubble and construction of new buildings, Brigadier General Salami said the IRGC has also set up six field hospitals in the region.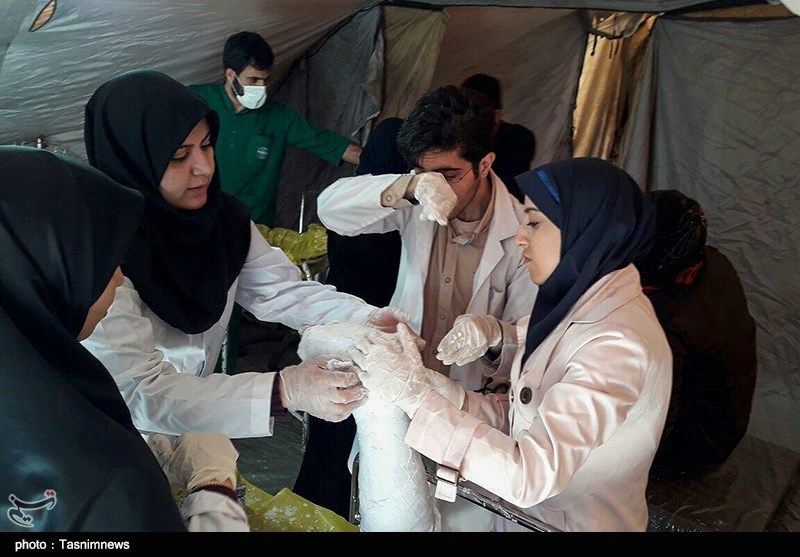 In separate comments, Commander of Khatam al-Anbia Construction Base General Ebadollah Abdollahi said the IRGC-owned base has dispatched 500 construction vehicles and 2,000 forces to Kermanshah for assistance in the response operation.
With the IRGC's aid plan for rural areas, there is no more shortage of tents and blankets, the commander added, saying the IRGC distributes 15,000 servings among the affected people every day.
Rescue and relief teams are still working in the quake-hit areas after four days. Around 480 people have died and 10,000 others wounded in the 7.3 magnitude tremor, whose epicenter was near Iraq's Sulaymaniyah.
According to President Hassan Rouhani, the earthquake has destroyed 11,000 rural houses and 4,500 urban dwellings in Kermanshah province.