Tasnim – A strong earthquake which was occurred in Iran-Iraq border late on Sunday killed at least 9 people in Iraqi Kurdistan region and injured over 170 people, local sources said.
According to Tasnim dispatches, the earthquake has left 9 people killed and over 170 injured in Iraqi Kurdistan region's town of Khanaqin, Darbandikhan and Klar.
Officials in Iraq had earlier reported that at least six people had died and 50 injured.
Kurdish news agency Rudaw said that Kurdish cities in Iraq such as Halabja, Erbil and Duhok were affected by the earthquake. The Iraqi border cities of Halabja and Sulaymaniyah reportedly declared states of emergency.
Kurdistan24 news network reported that 16 people were taken to hospital with injuries in the Iraqi city of Khanaqin, while witnesses reported two deaths in the city of Kore in Erbil province.
Four people died in eastern Iraq and dozens were wounded in the town of Darbandikhan, Iraq, Omar Ahmad, the governor of Sulaimaniya, told CNN.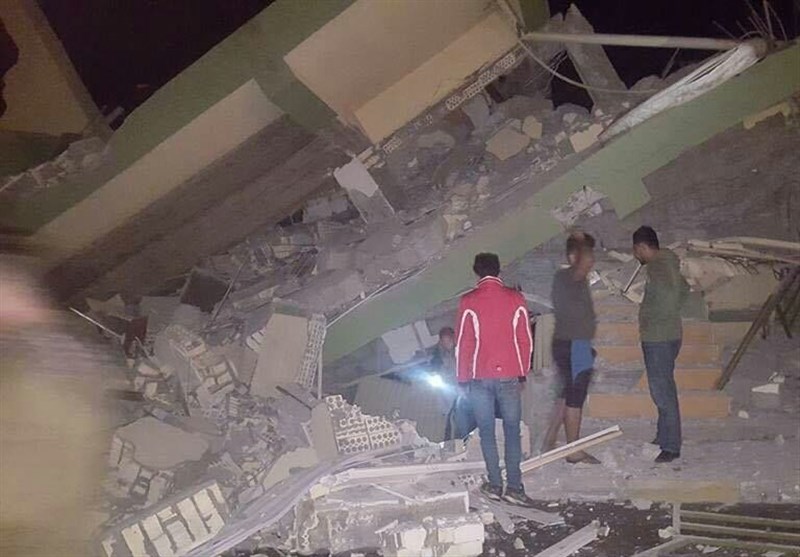 The temblor, centered about 350 kilometers (217 miles) north of Baghdad, was felt throughout Iraq, according the US Geological Survey. The quake crushed buildings in Darbandikhan, according to video from AFP.
The US Geological Survey, or USGS, said the quake was recorded at 9:18 p.m. local time (1:18 p.m. ET). It measured the quake at a magnitude 7.3, while Iraq's state geologists said it was magnitude 7.5.
Iraq's Meteorological Organization issued a warning on Iraqi State TV urging citizens to stay away from buildings and to refrain from using elevators.
Iraq's Prime Minister Haider al-Abadi was closely following the situation of the country's citizens, a statement from his office said.