Tasnim – Iranian people attending countrywide demonstrations on the National Day of Fight against Global Arrogance slammed the US government as the nation's main enemy, condemning the US president's rhetoric against Iran and the Islamic Revolution Guards Corps (IRGC).
In a final declaration after holding mass rallies in Iran's capital of Tehran and other cities on Saturday, demonstrators reaffirmed commitment to countering the hostile plots, and described the US as Iran's enemy number one.
They also condemned Donald Trump's offensive comments about Iran and his deliberate attempt to distort the true name of the Persian Gulf.
The statement also hailed the IRGC as a reliable protector against infiltration by the enemies and a thorn in the side of the US and the Zionist regime of Israel.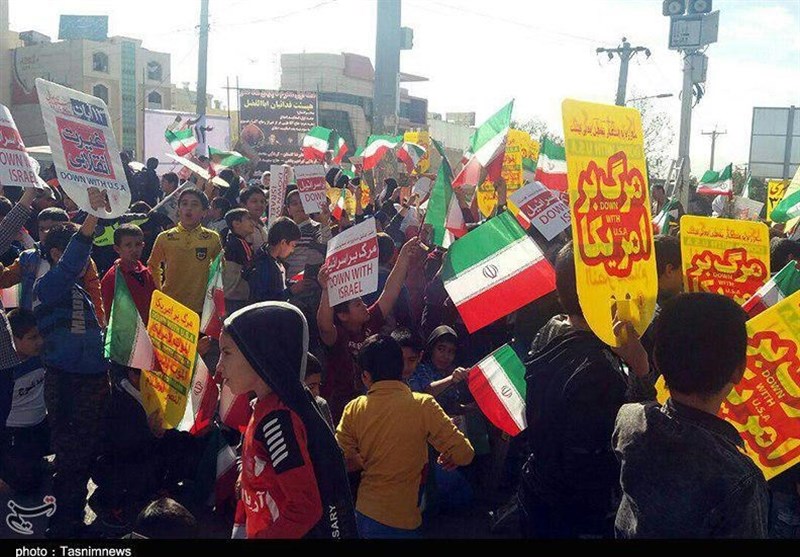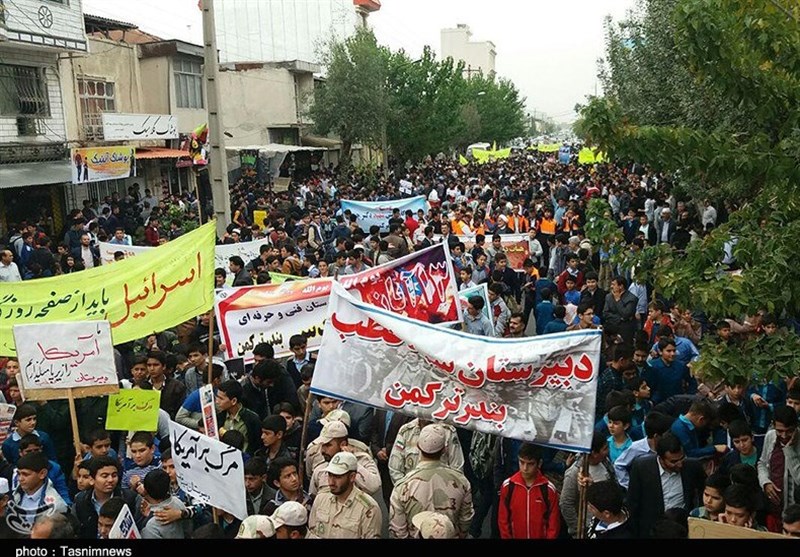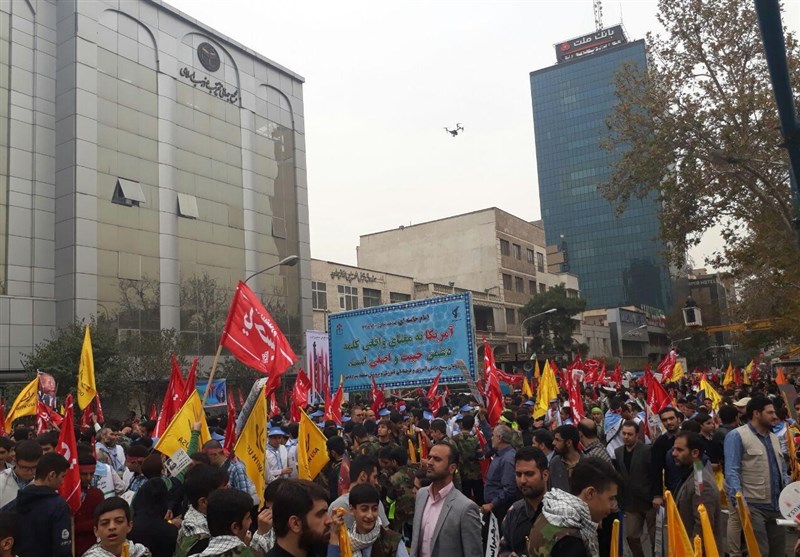 Ralliers have also expressed solidarity with the oppressed people in Palestine, Bahrain, Yemen, Syria, Myanmar and the Shiite Muslim of Saudi Arabia, voicing support for their fight against tyranny.
Every year on the 13th day of the Iranian month of Aban (which has fallen on November 4 this year), the Iranian nation, particularly the students, hold rallies across the country to celebrate the anniversary of seizure of US embassy in Tehran back in 1979.