Tasnim – The Kerman Bazaar with is beautiful manifestation has left as a memorial from the ancient periods and its architecture characteristics astonish the eyes of every visitor.
Kerman's Grand Bazaar is one of the oldest trading centres in Iran.
This main thoroughfare is made up of four smaller bazaars, and a further 20 or so branch off to the north and south. It is, however, easy enough to navigate and has a vivacity that should keep you interested, especially in the morning and late afternoon.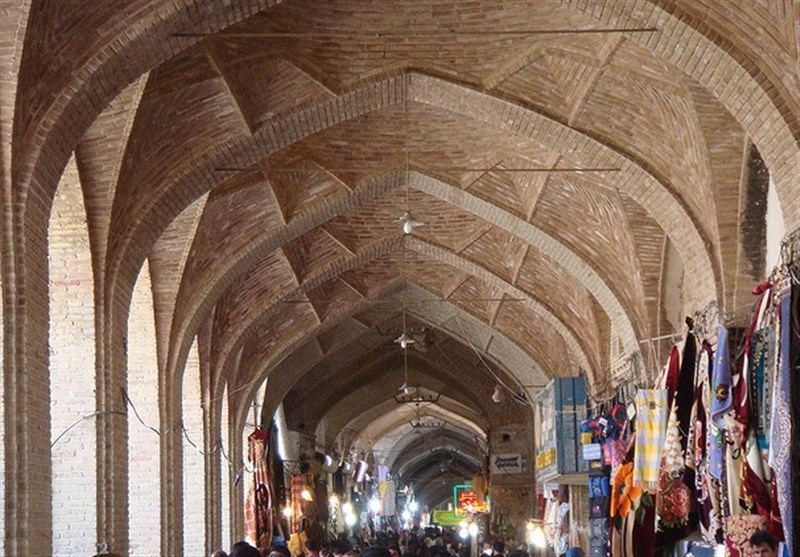 The architecture of the Kerman bazaar reflects the geographical conditions and climatic circumstances of Iran in the past. Such architecture works indicate the style of architecture in the Sassanis era. The bazaar comprises of various rows or alleys such as Arg, Ganj Ali Khan, Ekhtiyari, Sardari, Vakil, Attari, Qadam Gah and Mozaffari rows.
Exterior moldings on the ceiling is related to 350 or 400 years ago and also amazing oil paintings can be observed  everywhere in the ceiling. Kerman bazaar row (Rasteh), compared to other Iranian bazaars, and has diverse architecture and a unique combination of different art in different periods.