Tasnim – Chief of Staff of the Iranian Armed Forces Major General Mohammad Hossein Baqeri lauded a recent Islamic Revolution Guards Corps (IRGC) missile attack against terrorists in Syria as a "powerful operation" that showed national security is the Armed Forces' red line.
"The powerful and successful Laylat al-Qadr operation of the IRGC (in which) medium-range missiles hit with high precision the headquarters and …positions of Takfiri terrorists in Syria's Deir ez-Zor and served as a punishment of those behind the (June 7) terrorist attacks in Tehran, demonstrated that national security is a red line of the Islamic Republic of Iran's Armed Forces and efforts for safeguarding it will not be neglected even for a moment," the top general said in a message on Wednesday.
He added that the missile raid, which took place at a time when "witless" US senators passed a bill to impose "shameful and anti-JCPOA" sanctions against the IRGC and the Iranian nation, reminded the enemy front that any threat and aggression against Iran's national security will be faced with the reaction of the country's' armed forces backed by the people.
Major General Baqeri went on to say that the Chief of Staff of the Armed Forces thanks the IRGC for this "decisive measure" and the nation, government and political factions for supporting it, giving assurances that the Armed Forces are ready to defend the country's national interests and security and give the enemies of the Islamic Revolution a harsh slap in the face whenever necessary.
On June 7, terrorists launched simultaneous attacks on Iran's parliament building in downtown Tehran and on the mausoleum of Imam Khomeini, south of the city.
The attacks, claimed by the Daesh (ISIL) terrorist group, left 17 people dead and more than 40 others wounded.
In response, the IRGC on Sunday night fired six high-precision missiles at positions of Daesh in Syria's Deir ez-Zor.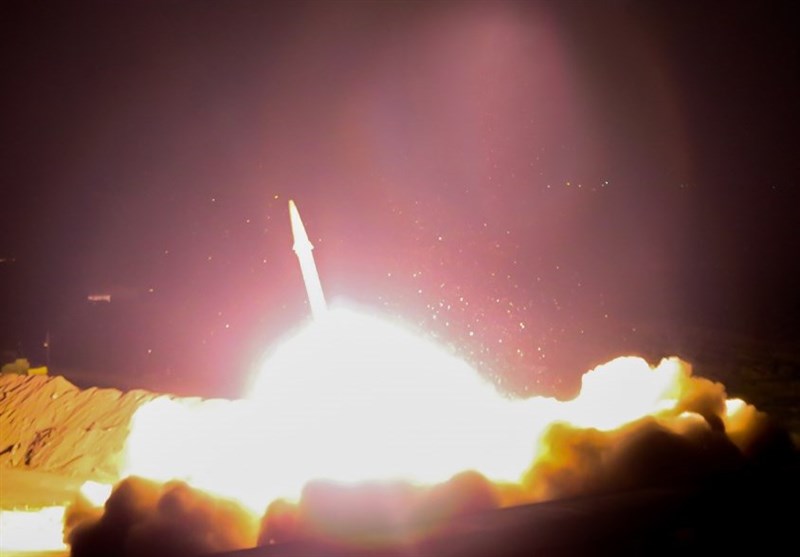 The strike came a few days after the US Senate passed a bill on new sanctions against Iran. The bill imposes mandatory sanctions on people involved with Iran's ballistic missile program and those who do business with them. It also applies terrorism-related sanctions to the IRGC and enforces an arms embargo.