Tasnim- Darband is an old village in Shemiran, located north of the Sa'ad Abad Garden in northern Tehran, the capital of Iran. With its cool summers, Darband is a highly visited tourist attraction in Tehran.
Darband is 1700 meters above sea level, and is one of the main starting routes taken by mountaineers for reaching the central Alborz Range.  The Darband River passes through the village.
Darband Street starts at 1600 meters above sea level at Tajrish Square and ends at 1800 meters above sea level at Sarband Square. The Mountaineer's Statue, the most famous land mark in Darband, is installed at Sarband Square.
The Darband tourist area has many modern as well as traditional cafes and restaurants, located both indoors and outdoors, ready to serve tourists in this beautiful mountainous area.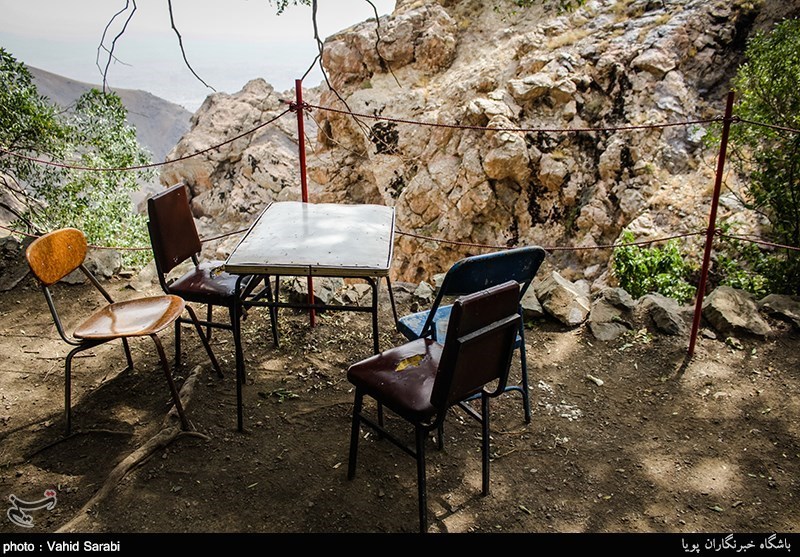 Starting at the "Tele Siezh" Station adjacent to Sarband Square, Darband Tele Siezh is a unique feature of the area, which provides tourists with a panorama from high above of this attractive tourist area. If you choose not to take the tele cabin, then you have to take the narrow winding path through many restaurants, cafes, and hooka lounges (locally called ghahveh khaneh). This path is too steep in certain parts and passes by streams and the river.