Bloomberg– OPEC will increase its production capacity by about twice as much as previously thought, led by expansion in Iran and Iraq, the International Energy Agency said.
The Organization of Petroleum Exporting Countries will raise output capacity by 1.95 million barrels a day from 2016 to 2022, with a third of the gains concentrated in Iraq, the IEA said. Last year the Paris-based agency predicted growth of 800,000 barrels a day from 2015 to 2021.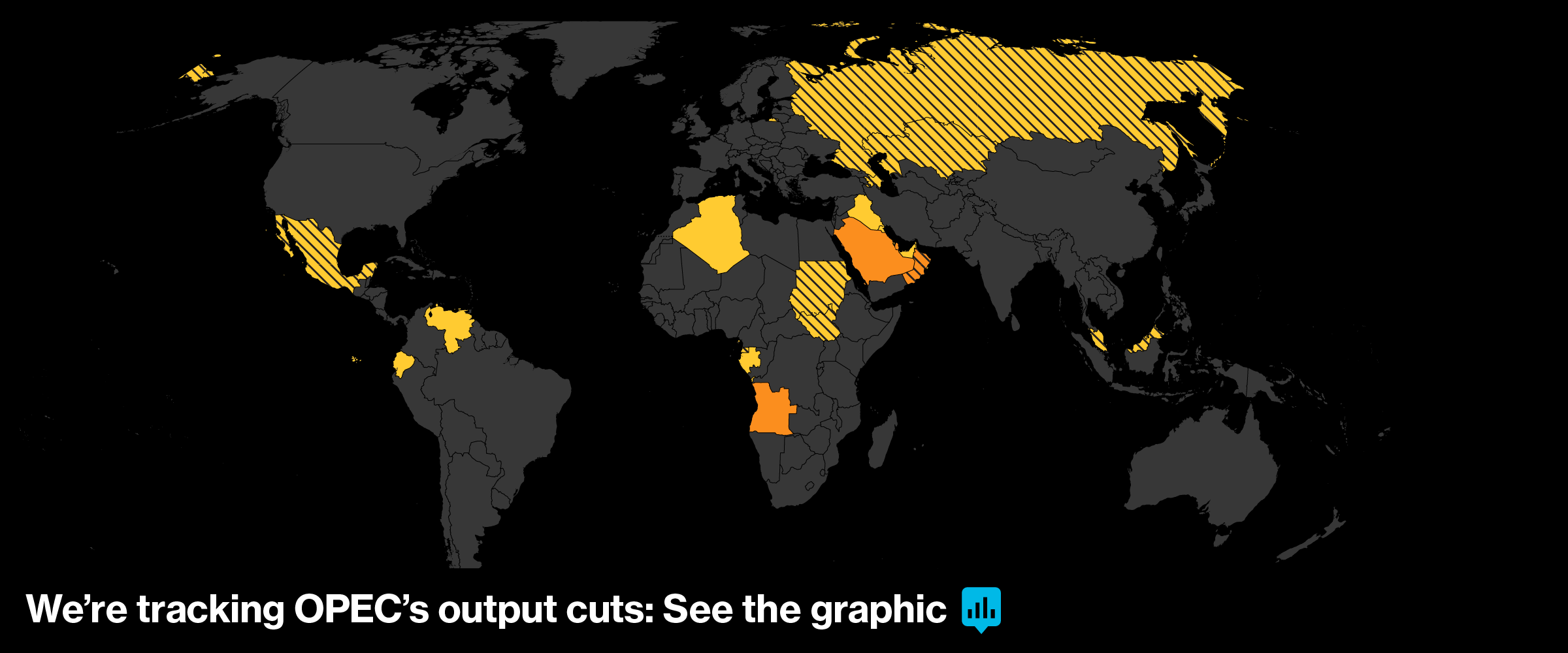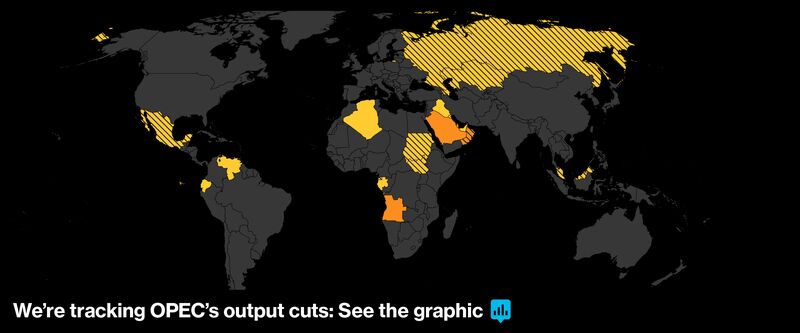 While OPEC is leading an effort by global producers to clear a glut this year by reducing output, the organization is getting ready to meet rising demand in coming years. Iraq is rehabilitating its oil industry after years of conflict, while neighboring Iran is seeking foreign investors after the lifting of nuclear-related sanctions.
"The group is building capacity even as it reduces in 2017, in anticipation of higher demand," said the IEA, which advises most of the world's biggest economies on energy policy. "Capacity growth is concentrated in the low-cost Middle East, with Iraq leading the gains."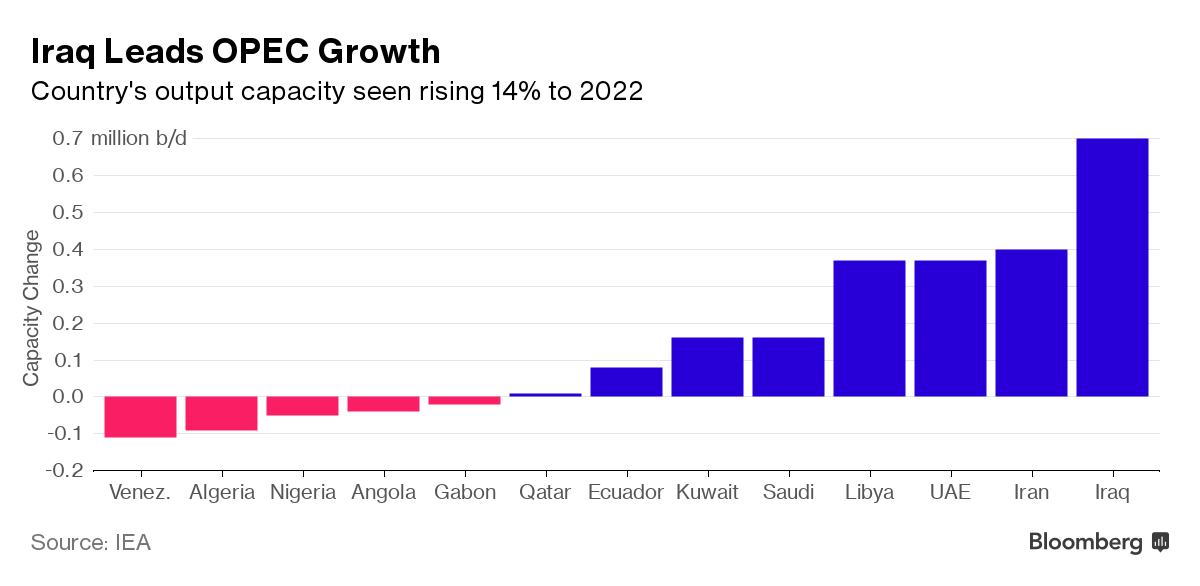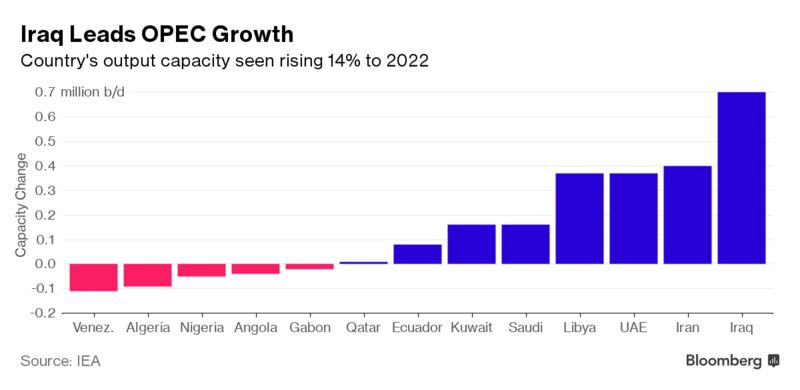 Iraq will retain its position as OPEC's second-biggest producer, adding 700,000 barrels a day to reach 5.4 million a day in 2022, according to the IEA, which last year saw the nation hitting 4.6 million by 2021. Most of the increase will come from oil fields in the south of the country, such as the Majnoon project operated by Royal Dutch Shell Plc.
Iran will expand capacity by 400,000 barrels a day to reach 4.15 million in 2022, according to the agency, which said the forecast hinges on whether the accord to lift international sanctions remains in place. Having been released last year from trade restrictions, the country has introduced a new contract model to attract foreign investors.
With supplies from outside OPEC also projected to rebound sharply next year, it's unclear whether there'll be enough demand to immediately absorb extra crude from OPEC.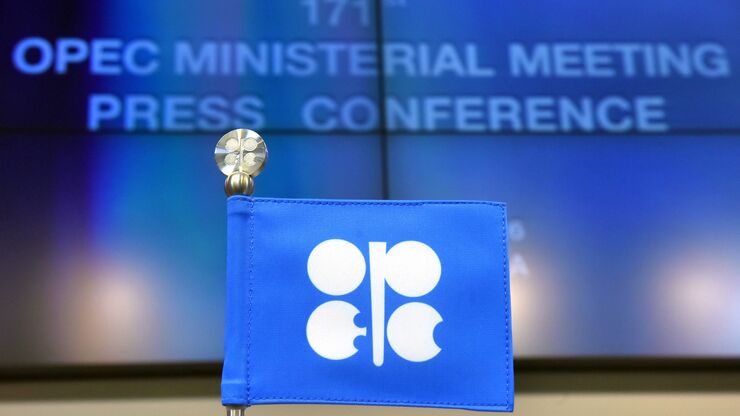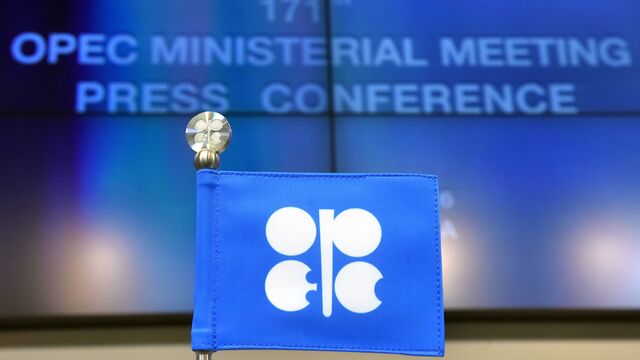 Demand for the group's output will be at 33 million barrels a day in 2018, roughly in line with the amount it pumped before cutting production. Even if Saudi Arabia, OPEC's biggest member, continues its policy of holding back some output for emergency use, the IEA's data point to considerable excess capacity next year.
Whether or not the group chooses to prolong the current agreement on output limits, "it is difficult to imagine a return to the unbridled production that sent prices crashing to their lowest in more than a decade," the agency said.
Watch Next: Could U.S. Oil Production Derail OPEC Deal?