Tasnim – Iranian President Hassan Rouhani called for employment of new technologies and effective management to reduce pressure on the environmental resources, underlining that sustainable development hinges on protection of the environment.
At the beginning of the national week of Natural Resources on Sunday, President Rouhani planted a sapling as a symbolic gesture of respect for the Mother Nature, calling for more active partnership of people in conserving the environment.
The natural resources, including water, land, and air are under intense pressure today, he warned, saying the approach to reducing that pressure is employment of new technologies, appropriate management, and promotion of efficiency.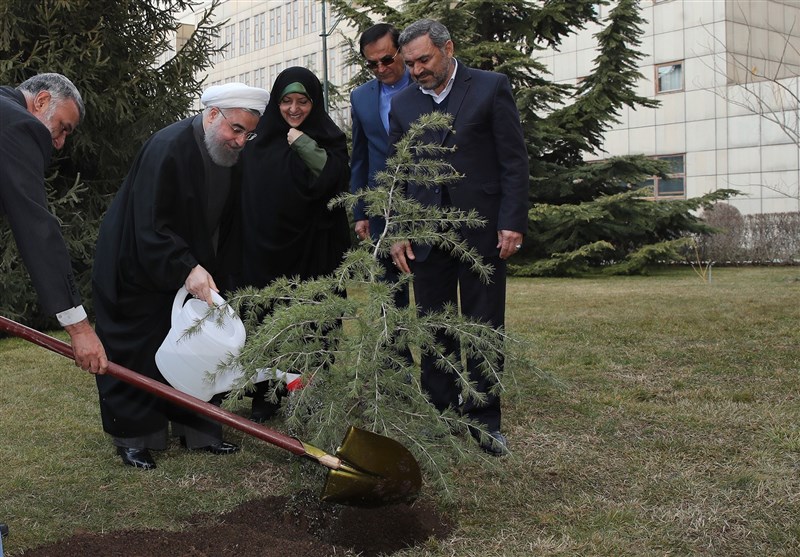 Highlighting his administration's efforts to conserve the environment, President Rouhani underscored that sustainable development entirely depends on protection of the environment.
The president finally called on the Iranian celebrities, athletes, professors and authors to encourage the society to push for protecting and cleaning up the environment.
Leader of the Islamic Revolution Ayatollah Seyed Ali Khamenei has always urged Iranian people and officials to pay more attention to safeguarding the country's green spaces, describing plants and trees as "blessings to human life".