Tasnim- A true gem of Iranian vernacular architecture and perhaps the most spectacular sight in Iran's central city of Kashan, the Borujerdiha house was built during the second half of the 19th century by a famous merchant of Kashan, Hajj Seyed Jafar Natanzi.
The Borujerdiha house took eighteen years to build using 25 workers, painters, and architects, although some accounts place the number of craftsmen as high as 150. It is considered a true masterpiece of Persian traditional residential architecture.
It consists of a rectangular beautiful courtyard, delightful plaster and stucco works of fruits and flowers and wall paintings by the royal painter Kamal-ol-Molk and three 40 meter tall wind towers which help cool the house to unusually cool temperatures. The House is famous for its unusual shaped wind towers which are made of stone, brick, sun baked bricks and a composition of clay, straw and mortar.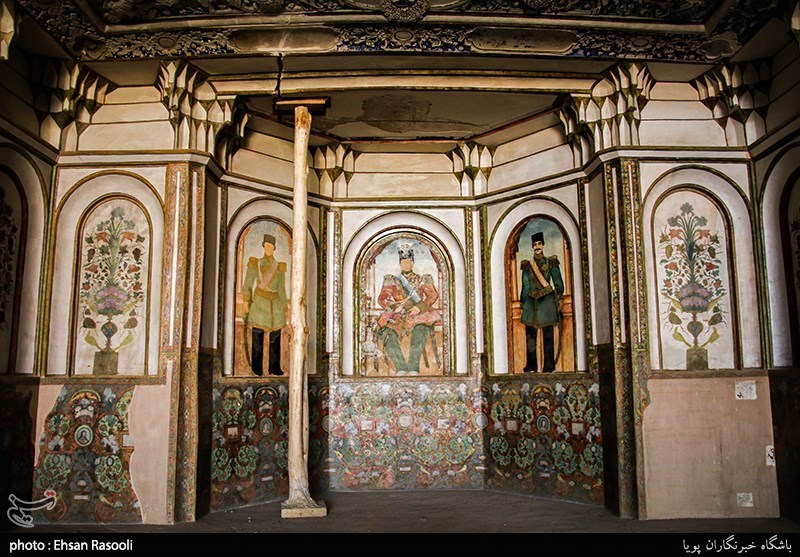 It has 3 entrances, and all the classic signatures of traditional Persian residential architecture. The entrance to the building is in the form of an octagonal vestibule with multilateral skylights in the ceiling. Near the entrance is a five-door chamber with intricate plasterwork. Following a narrow corridor, a vast rectangular courtyard opens up. The courtyard has a pool and is flanked by trees and flowerbeds. Also in the vicinity of the corridor is a reception area sandwiched in between two rooms. Due to the high amount of sunlight these two rooms receive, they were mostly utilized during the winter months.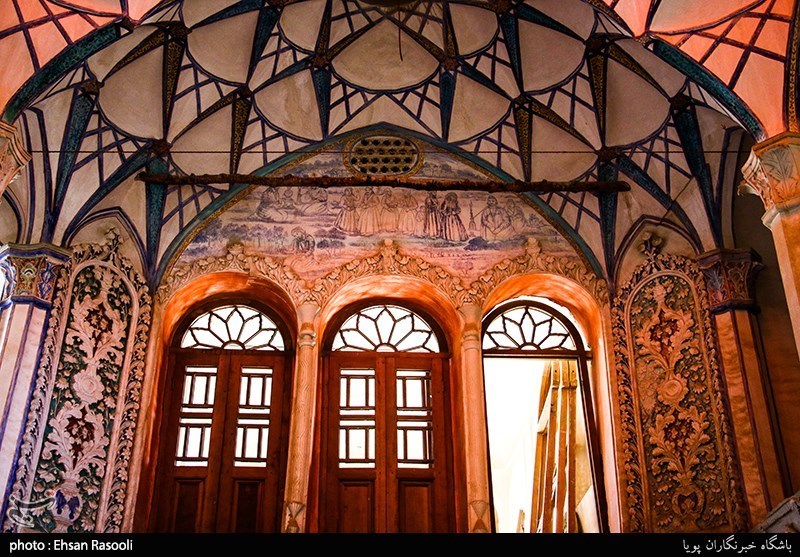 In the east and northeast area of the property lie the kitchen, rooms and stairways to the basement. The wind towers allowed for the basements to consistently benefit from a flow of cool air. On the southern side is a large covered hall adorned with many reliefs, artistic carvings and meshed windows which was the main area for various celebrations. It consists of a raised platform on its far side and would normally by reserve for the more important guests.
Since exceptional attention has been paid to all minute architectural details demanded by the geographical and climatic conditions of the area, the house has attracted considerable attention of architects and recognition from Iranian and foreign scientific and technical teams. One relief of the House, quite justifiably reads, "Persian craftsmen made gold out of dust." While the House used to be a private home, it is now is open to the public as a museum. The museum is arranged with four sides, for reception, ceremonies, residential halls and rooms.