Tasnim – A funeral will be held Thursday for the firefighters who lost their lives in a fire and subsequent collapse of a tall building in downtown Tehran last week, a municipality official said.
Speaking at press conference on Tuesday, Deputy Mayor of Tehran Mojtaba Abdollahi confirmed that the total number of the firemen killed in the tragic incident is 16.
He said the funeral for the fallen firefighters will start at the University of Tehran on Thursday morning and the bodies will be laid to rest later in the day at the Martyrs Section of the city's Behesht Zahra Cemetery.
According to the official, a memorial service is also planned for the martyrs on Saturday morning.
Abdollahi further noted that as well as the firemen, a number of others who were in the building at the time of the collapse were killed in the incident.
He said the families of 8 individuals have reported their loved ones missing in the Plasco Building collapse and the bodies four of them have been retrieved from the rubble.
The building caught fire in early Thursday and came down only hours later, blockading a number of people under the debris.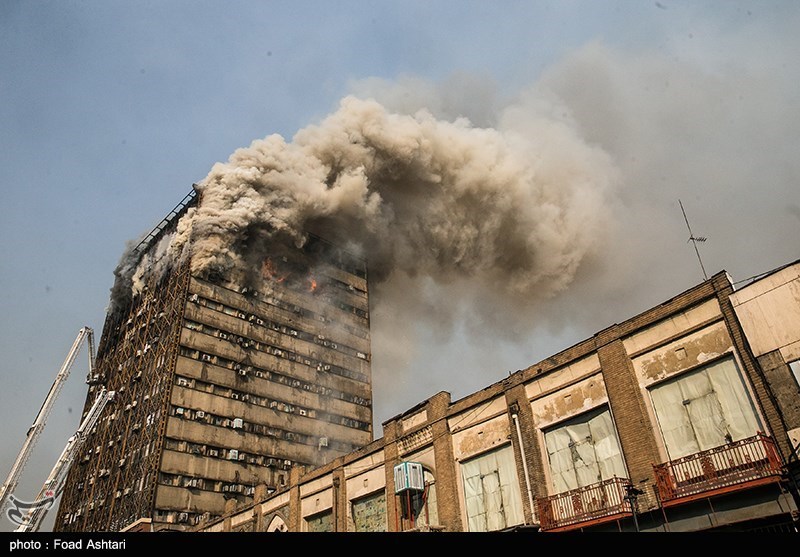 Some 200 firefighters had been deployed to the site to put out the fire.
The building, one of the capital's oldest high-rises, was housing 600 production workshops, 400 of which were being used for making shirts.
Material damage from the collapse is estimated to stand at around 15,000 billion rials ($463 million).
Leader of Islamic Revolution Ayatollah Seyyed Ali Khamenei issued a message, addressing the situation and Iran's President has ordered expedient handling of the disaster.
Foreign governments, including those of Syria, Pakistan, Turkey and Britain, have condoled with the Islamic Republic over the incident.