TEHRAN (Tasnim) – Iranian Foreign Minister Mohammad Javad Zarif on Thursday met with Azerbaijan's President Ilham Aliyev in the Azeri capital of Baku.
During the meeting, Zarif, who travelled to Baku to hold trilateral talks with his Azeri and Russian counterparts, conveyed Iranian President Hassan Rouhani's warm greetings to Aliyev.
He also underlined Iran's firm policy of developing ties with the Republic of Azerbaijan and other neighbors and called for expansion of cooperation between Tehran and Baku in different fields.
The Iranian top diplomat referred to tourism, energy, combatting terrorism and joint work in regional and international bodies such as the Organization of Islamic Cooperation (OIC) as major areas where the two countries can expand their collaborations.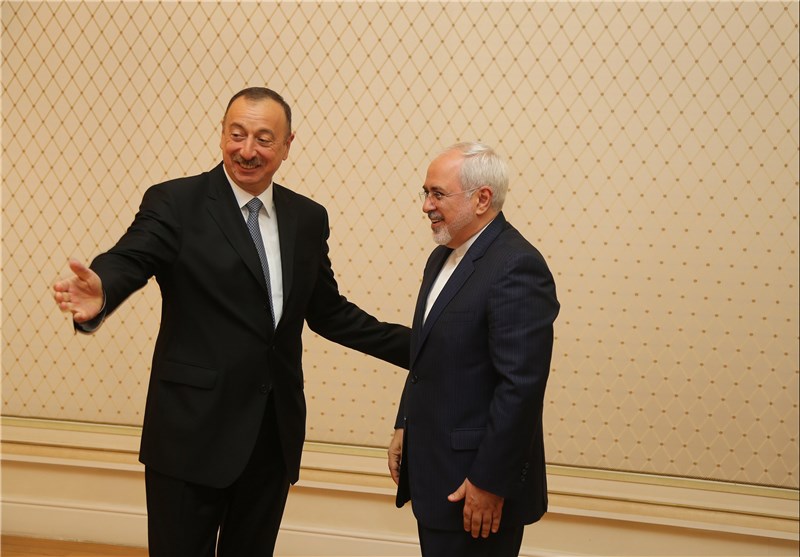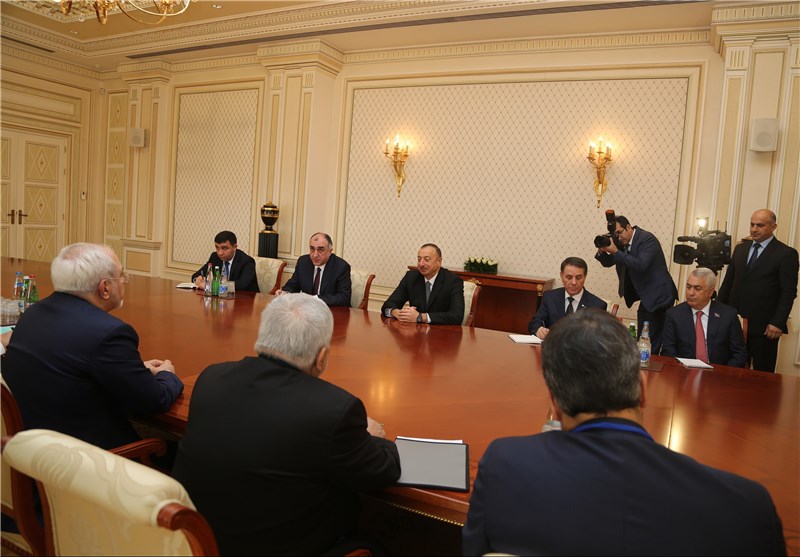 Aliyev, for his part, hailed Tehran-Baku ties as excellent, saying the good relations are based on numerous common grounds and the resolve of the two countries' leaders.
He also described the Iran-Russia-Azerbaijan trilateral meeting as important.
Zarif, Russian Foreign Minister Sergey Lavrov and Azerbaijani Foreign Minister Elmar Mammadyarov met in Baku later on Thursday to discuss the latest developments in Syria and other parts of the region.
They also talked about a recent conflict between Armenia and Azerbaijan in the Caucasus region of Nagorno-Karabakh that left tens of people from the two sides dead.
A truce was reached after the deaths of some 75 people in the fighting that broke out between Armenia and Azerbaijan over the disputed region on April 1. Both sides accuse each other of starting the latest outbreak of violence.
By Tasnim News Agency