TEHRAN (Tasnim) – Scores of Nigerian protesters on Saturday took to the streets in the state of Bauchi to demand release of prominent Shia cleric Sheikh Ibrahim al-Zakzaky.
Carrying posters of the Shia leader, the protesters called for the prompt release of Sheikh Zakzaky and his wife, the official website of the Islamic Movement of Nigeria (IMN) reported Saturday.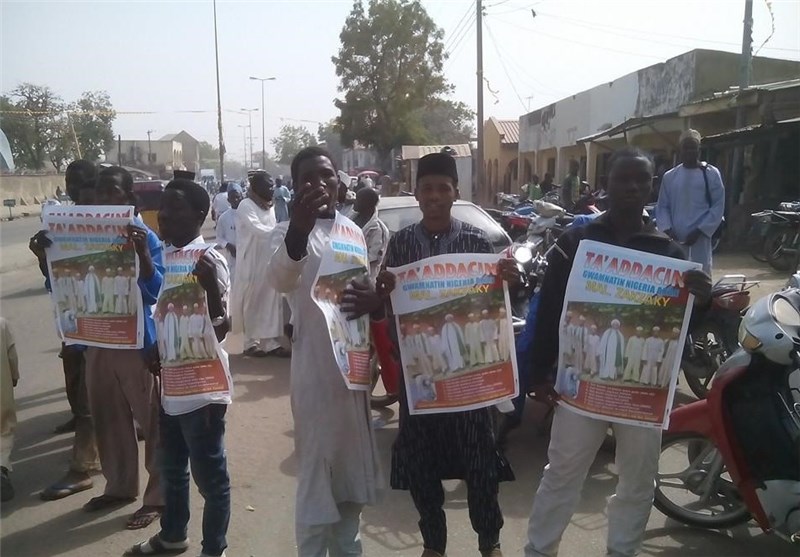 In a separate report on Friday, the IMN released the names of 750 people who have been missing since the military slaughtered hundreds of Shias in December 2015.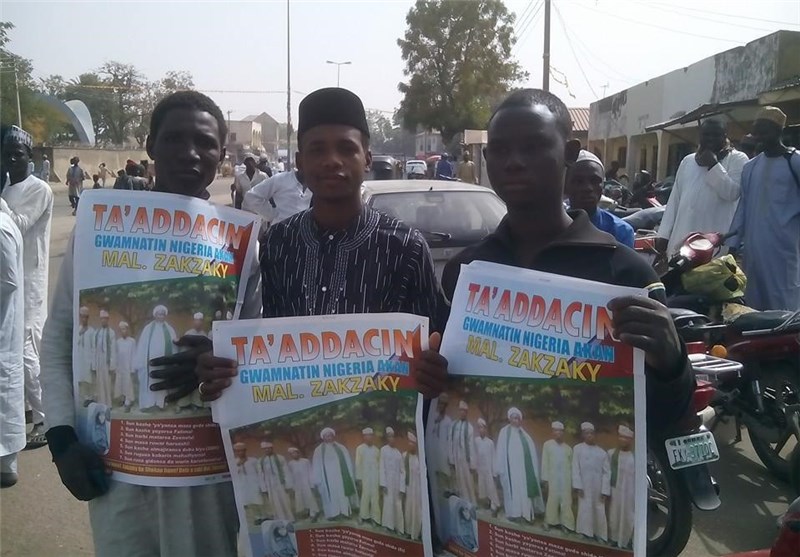 Zakzaky has been in police custody since Nigerian forces raided his home on December 13 and arrested him after killing those attempting to protect him, including one of the movement's senior leaders and its spokesman.
A day before the police raid, Nigerian soldiers attacked Shia Muslims attending a ceremony at a religious center in the northern city of Zaria, accusing them of blocking the convoy of the army's chief of staff and attempting to assassinate him. The IMN has vehemently rejected the army's claims.
Both incidents led to the deaths of hundreds of members of the religious community, including three of Zakzaky's sons. According to media reports, thousands of people are believed to have been killed in the violence.