HAMEDAN, Dec. 27 (MNA) – The Iranian city of Lalejin has been suggested to join UNESCO Creative Cities Network (UCCN), Deputy Head of Hamedan's Cultural Heritage, Handicrafts and Tourism Organization (ICHTO) announced.
"Lalejin as a hub of Middle East's pottery is one of the attractions of Iran's Hamedan Province which attracts many tourists every year", Alireza Ghasemi said.
"Pottery is the province's first exporting product", he added.
Talking about the market of the Hamedan's handicrafts he said "A 36 percent increase in the import of handicrafts, compared to last year, reveals the impact of crafts in employments; in Hamedan many handicraft workshops are active which have attracted a great number of unemployed."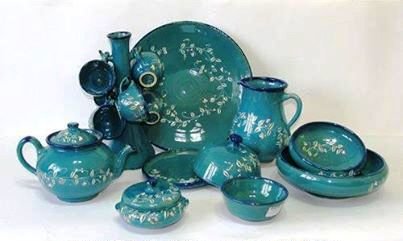 Iranian cities of Rasht and Isfahan have been elected by the United Nations Educational, Scientific and Cultural Organization (UNESCO) as Creative City and joined the UNESCO Creative Cities Network (UCCN).
Isfahan was announced as a creative city in the field of crafts and folk art and Rasht was added to the list as for gastronomy.
Launched in 2004 and now comprising 116 Member Cities, the UNESCO Creative Cities Network aims to foster international cooperation with and between cities committed to investing in creativity as a driver for sustainable urban development, social inclusion and cultural vibrancy.