Tehran, Sept 20, The Iran Project – Iran's FM trip to China and Bangladesh, opening of Microsoft store in Tehran, Dutch FM meetings with senior state officials and Amano visit to Iran for discussing JCPOA roadmap dominated country's media outlets in the past week (14-20 September).
Politics 
Tehran, Beijing to boost ties after removal of bans: Zarif
Iranian Foreign Minister Mohammad-Javad Zarif in a meeting here on Tuesday assured his Chinese counterpart Wang Yi that Tehran-Beijing cooperation will be expanded after lifting of anti-Iran sanctions.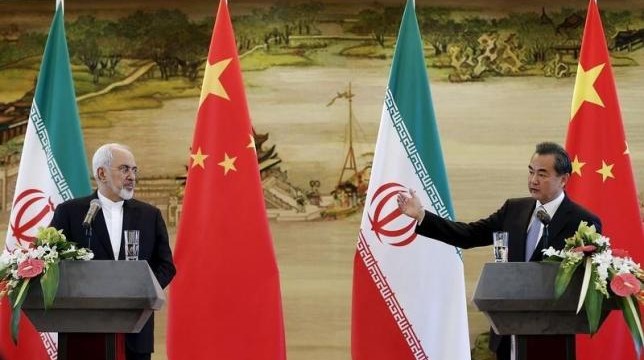 FM Zarif views China as "Iran's strategic partner"
Iranian Foreign Minister Mohammad Javad Zarif in a Tuesday meeting with Chinese Prime Minister Li Keqiang praised as "strategic" the ties between the two influential Asian countries.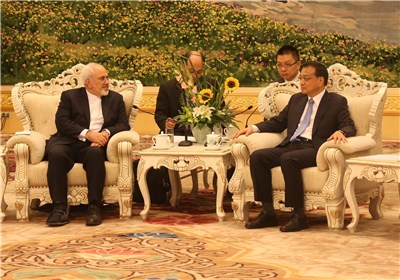 First issue of Diplomat Monthly published in Iran
The first issue of Diplomat Monthly has been published with Kayhan Barzegar, the Director of the Center for Middle East Strategic Studies and Chair of the Department of Political Science and International Relations at the Islamic Azad University's Science and Research Branch, as Editor in chief.
Zarif, Bangladesh Pres.: No military solution to regional crises
Foreign Minister Mohammad-Javad Zarif and Bangladeshi President Abdul Hamid on Wednesday announced that ongoing regional crises have no military solution and dialogue and diplomacy are the solution.
P5+1, Iran ministers expected to meet in New York to agree nuclear program
The P5+1 group and Iran may meet in New York on September 28 on the sidelines of the UN General Assembly to discuss Iran's nuclear action plan, the head of the Russian Foreign Ministry's Department on Arms Control said.
IAEA chief arrives in Iran to discuss nuclear roadmap
Director General of the International Atomic Energy Agency (IAEA) Yukiya Amano has arrived in Tehran to hold talks with senior Iranian officials on the implementation of a roadmap for Iran's civilian nuclear program.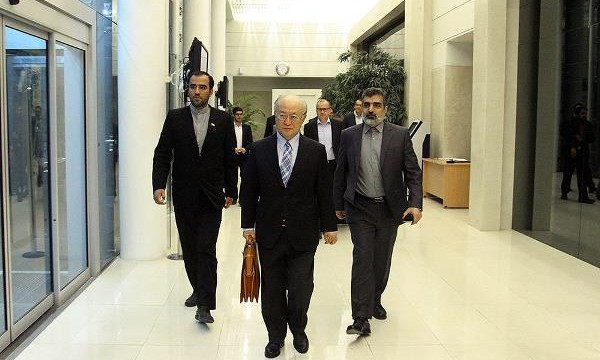 Rouhani to attend UN General Assembly
Iran's president will leave Tehran for New York on September 25 in order to attend the 70th session of the United Nations General Assembly (UNGA).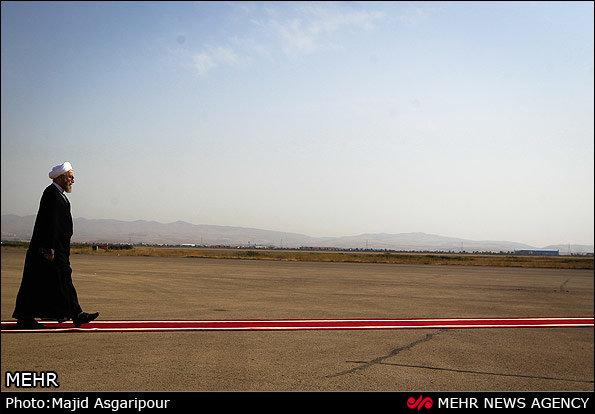 Zarif, Amano review Iran, IAEA cooperation
Iranian Foreign Minister Mohammad Javad Zarif reviewed the process of cooperation between Iran and IAEA with the visiting Managing Director of the International Atomic Energy Agency Yukiya Amano here on Sunday.
Iran government, nation do not trust US officials: FM Zarif
Iran's Foreign Minister Mohammad Javad Zarif says lack of trust on the part of the Iranian nation and government in the US statesmen is the main problem in relations between Tehran and Washington.
Rouhani: Iran is to voluntarily implement Additional Protocol to NPT
President Hassan Rouhani said on Sunday that the Islamic Republic of Iran is to voluntarily implement additional protocol to the NPT and expects IAEA to verify accurate implementation of the additional protocol under JCPOA.
Iran's Salehi, IAEA chief hold talks in Tehran
Head of the Atomic Energy Organization of Iran (AEOI) Ali Akbar Salehi and Director General of the International Atomic Energy Agency (IAEA) Yukiya Amano sat down for talks in the Iranian capital, Tehran.
Amano in Iran Parliament to brief lawmakers on Iran-IAEA cooperation
Visiting Director-General of the International Atomic Energy Agency Yukiya Amano on Sunday attended a session of the Parliamentary commission tasked with examining the Joint Comprehensive Plan of Action (JCPOA) reached in Vienna on July 24.
Economics
Iran to host trade teams from 10 EU states
Iran says it is preparing to host 10 European trade delegations within the next two weeks, stressing that the rise in the frequency of visits by trade delegations is a result of July nuclear breakthrough with the P5+1.
French group to open two hotels in Iran
According to the contract signed on September 15, Iran handed over the management of two four and five star hotels of the airport to the French AccorHotels group, Iran's Fars news agency reported.
Iran to launch int'l halal food brand
Iran plans to launch its international halal food brand in the next few months, aiming to tap an under-served regional market of 400 million people, an official said.
Russia's Lukoil to sign MoU with Iran
Russia's energy giant Lukoil is set a sign an MoU for boosting oil recovery, oil exploration and extraction with Iran, an Iranian deputy petroleum minister says.
Boeing foresees big business in Iran
Boeing sees a good opportunity for business in Iran, citing its "long history" in the country and saying it was awaiting a good-ahead from the US government to enter commercial talks with Iranian airlines.
'I am back': Iran to unveil newest oil deals soon as nuclear deal reached
Iran will unveil its newest oil contracts, clinched after the signing of the historic deal on its nuclear program, at a conference in Tehran, tentatively scheduled for November, the managing director of the National Iranian Oil Company (NIOC) said Friday.
First Microsoft Store opens in Iran
A Microsoft Store has opened in Tehran for sales of mobile phones produced by the multinational US technology giant, an Iranian news agency says.
Military
Iran putting into service new long-range radar system
Iran is putting into service a domestically-developed long-range radar system that would further boost the country's air defense capability.
IRGC, protector of Revolution: Rouhani
President Hassan Rouhani on Tuesday described the Islamic Revolution Guards Corps (IRGC) as protector of Revolution and its achievements.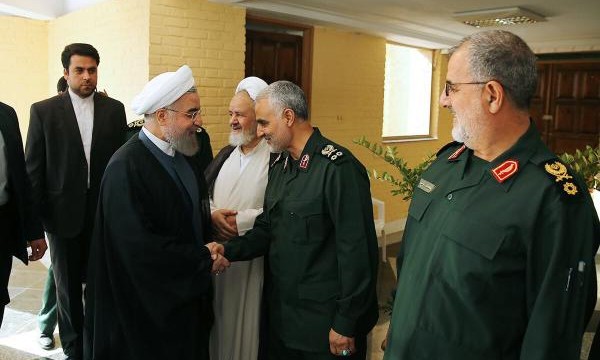 President: No world power can decide for Iran
Iranian President Hassan Rouhani praised the country's independence after the Islamic Revolution in 1979, saying that today, no world power can decide for the Islamic Republic in the international arena any more.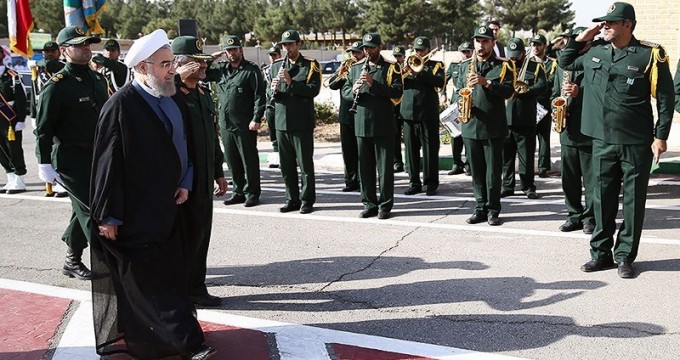 Commander: IRGC owns unique ballistic missile
Lieutenant Commander of the Islamic Revolution Guards Corps said the IRGC is in possession of a type of sophisticated ballistic missile that only Russia and the US may have.
Navy dispatches 36th Fleet to Gulf of Aden
Iran's Navy dispatched its 36th Fleet to the Gulf of Aden on Thursday to help protect Iranian trade vessels in international waters.
Society

Iranian women win gold medals at West Asian Karate Championship
Iranian women have won four gold medals in the West Asian Karate Championship underway in Sharjah, the UAE.
American family gifts rare Quran manuscripts to Iran's Astan Quds Museum
An American family from New York gifted three rare copies of the Holy Quran to the Museum of Astan Quds Razavi in the holy city of Mashhad, northeast Iran.
Specialized fertility clinics in all provinces
Specialized fertility clinics will soon be established in all provinces, said Nahid Khodakarami, secretary of health, sanitation, and environment workgroup at the Vice-President's Office for Family and Women's Affairs, and head of the Iranian Association of Midwifery.
Actor says "Muhammad(S)" made positive impression on non-Muslim audience
Actor Alireza Shojanuri believes that Majid Majidi's "Muhammad (S), the Messenger of God" has made a positive impression on the non-Muslim audience at the Montreal Film Festival.
Boroumand wins Italy's Golden Sirens award
Iranian puppeteer and director Marzieh Boroumand has won the Golden Sirens award of Italy's Puppet Theater Festival "Arrivano dal mare."
Regional Affairs 
11 Iranians confirmed dead in Mecca crane collapse
The Iranian death toll from the collapse of a crane in the holy city of Mecca, Saudi Arabia, rose from 8 to 11, the deputy head of Iran's Hajj and Pilgrimage Organization announced on Tuesday.
NAM blasts Israel's raids on al-Aqsa Mosque
The Non-Aligned Movement (NAM) has denounced the Israeli military's assaults on the al-Aqsa Mosque compound in the occupied al-Quds (Jerusalem) over the past few days, urging global efforts to help end the raids.
Iran condemns targeting residence of Omani ambassador in San'a
Foreign Ministry Spokeswoman Marzieh Afkham on Saturday strongly denounced targeting the residence of Omani ambassador to San'a by the Saudi-led coalition.
Refugee crisis requires fighting terror: Iran
Iran's President Hassan Rouhani says the solution to the ongoing refugee crisis in Europe lies in "serious" fight against terrorism.