Tehran, Sept 15, The Iran Project – Austrian President Heinz Fischer and accompanying delegation trip to Iran,  Brazilian FM Mauro Vieira meetings with senior state officials, Iraqi Prime Minister Haider al-Abadi trip to Tehran for talks and killing of Iranian citizen's in Mecca crane crash dominated country's media outlets in the past week.
Politics 
Iran, Venezuela stress expansion of bilateral ties
Head of the Presidential Office Mohammad Nahavandian in a meeting with Venezuelan Vice-President for Economy Rodolfo Marco Torres underlined the need for the further expansion of Tehran-Caracas relations.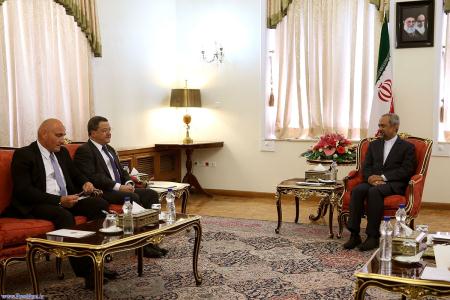 Iran sanctions removal to promote EU ties: Larijani
Iran's Parliament (Majlis) Speaker Ali Larijani says the removal of bans against Tehran over its nuclear program will create new opportunities for Iran and the European Union (EU) member states to improve trade relations.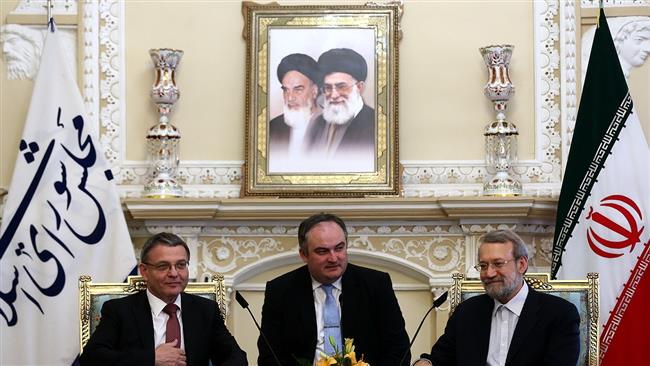 President Rouhani hopes for positive changes between Iran-Austria ties
President Hassan Rouhani here on Tuesday expressed hope that the travel of his Austrian counterpart Heinz Fischer to Iran could bring about positive changes for the two countries.
Obama musters key 41 Senate votes for Iran nuclear deal
President Barack Obama secured 41 votes in the U.S. Senate on Tuesday for the international nuclear deal with Iran, enough to block a measure of disapproval in the 100-seat chamber.
Tehran, Vienna ink 15 cooperation deals
The president of Austria's Federal of Economic Chamber says 15 cooperation agreements have been signed between Iranian and Austrian officials.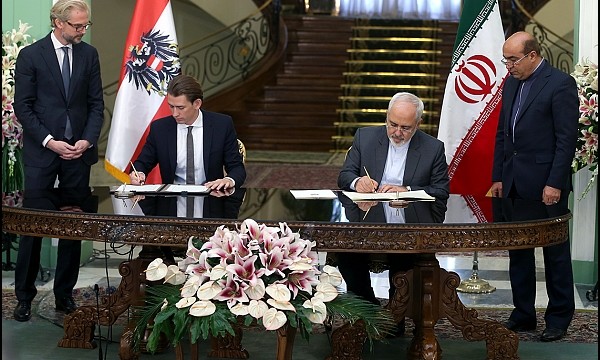 Iran will never negotiate with US on matters other than nuclear issue: Leader
The Leader of the Islamic Revolution says the Islamic Republic "did not and will not hold talks with US on issues other than nuclear negotiations."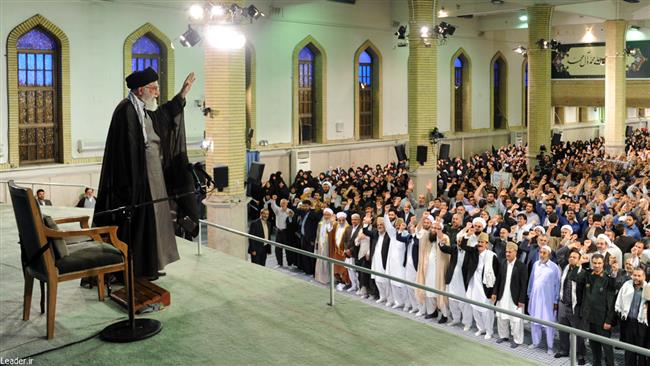 Opponents of Iran nuclear deal defeated in US Senate vote
Democrats defeated a disapproval resolution opposing the Iran nuclear agreement. US Senate Democrats defeated 58-42 a resolution of disapproval opposing the Iran nuclear agreement through a procedural maneuver on Thursday, ensuring the successful US implementation of the deal.
Zarif: US government should stop illegal Congress act against JCPOA
Foreign Minister Mohammad Javad Zarif said the US government has to stop any actions by the Congress against the Joint Comprehensive Plan of Action.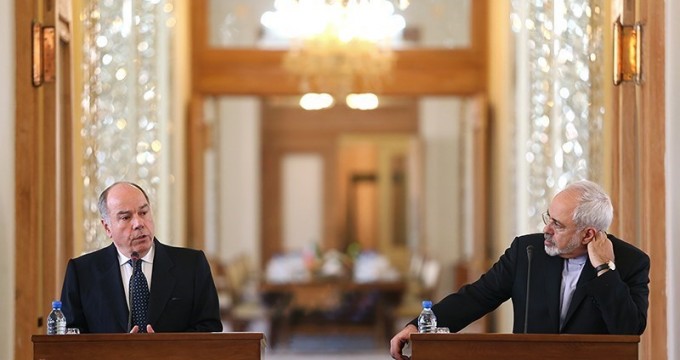 President stresses development of ties with Latin America
President Hassan Rouhani on Sunday called for development of ties with Latin American countries including Brazil.
Economics
Iran, Spain to increase energy cooperation
Iranian Petroleum Minister Bijan Zangeneh and visiting Spanish Industry, Energy and Tourism Minister Jose Manuel Soria met on Monday discussing increasing cooperation in the field of oil and energy.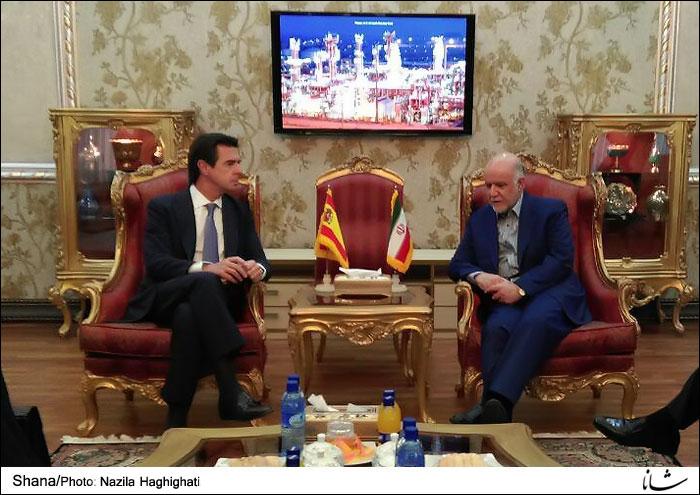 Iran, Austria confer on joint ventures in oil industry
Iranian Petroleum Minister Bijan Zangeneh and CEO of the Austrian OMV international oil and gas firm Rainer Seele met on Monday discussing the prospects of bilateral cooperation in joint investments.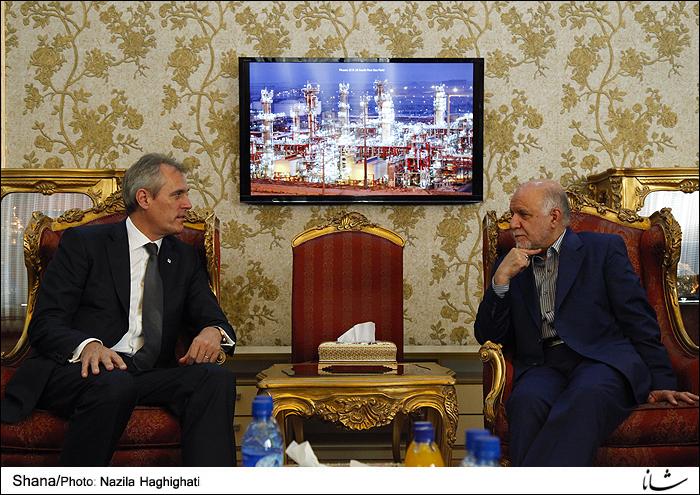 Tehran, Prague to finalize economic roadmap
The Iranian Minister of Economic Affairs and Finance, Ali Tayeb Nia, says Iran and Czech Republic are working on an economic roadmap aimed at boosting bilateral ties between the two countries.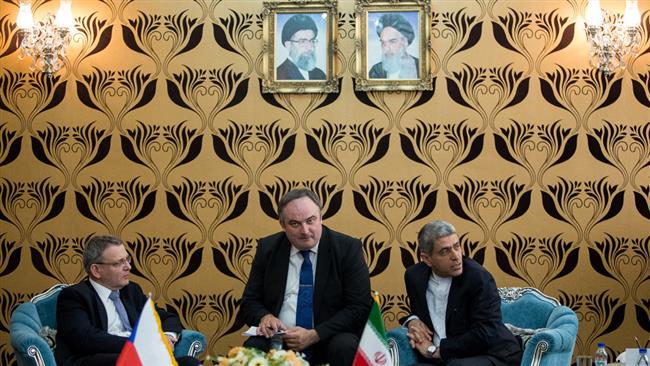 Austria to help launch Iran tourism train
Iran's media say the country has signed an agreement with an Austrian consortium to launch a special tourism train – the country's first ever such project.
Iran joins gasoil exporters club
As a result of feeding the power stations and industries with natural gas, Iran managed to divert its surplus gasoil which was consumed by the industries to foreign markets for the first time and to become one of exporting countries of the product.
Military
Russian Deputy FM: S-300 missile deal to be signed soon
The new contract on supplying Russian S-300 missile systems to Iran will be signed in the nearest future, Russian Deputy Foreign Minister Sergey Ryabkov said on Wednesday.
Basij forces start massive drills in northwestern Iran
Iran's Basij (volunteer) force started two days of wargames in Northeastern Iran on Thursday to show its defensive preparedness against any possible threat. "We are trying to stage in the best possible way these 'towards Beit al-Moqaddas' drills codenamed Ya Rasoulallah that started in Ardebil province today," Commander of Brigade 37 of Hazrat Abbas (AS) of Ardebil province Brigadier General Farhang Mostae'ed said on Thursday.
Culture
Spanish delegation visits Isfahan
Three Spanish ministers, heading a big delegation, visited the tourist attractions of the historical city of Isfahan.Spanish Foreign Minister José Garcia-Margallo along with Minister of Industry, Energy and Tourism José Manuel Soria Lopez and the minister of public works and transport visited the historical sites and tourist attractions of the central Iranian city of Isfahan on Tuesday.
Austrian President visits Isfahan
Austrian President Heinz Fischer and accompanying delegation visited historic city of Isfahan before leaving the country.
Iranian cinema celebrates national day
On the occasion of September 12, marked as the National Day of Cinema, in Iran, key actors and actresses and filmmakers gathered in Masoudieh historical building to celebrate 17th edition of the event.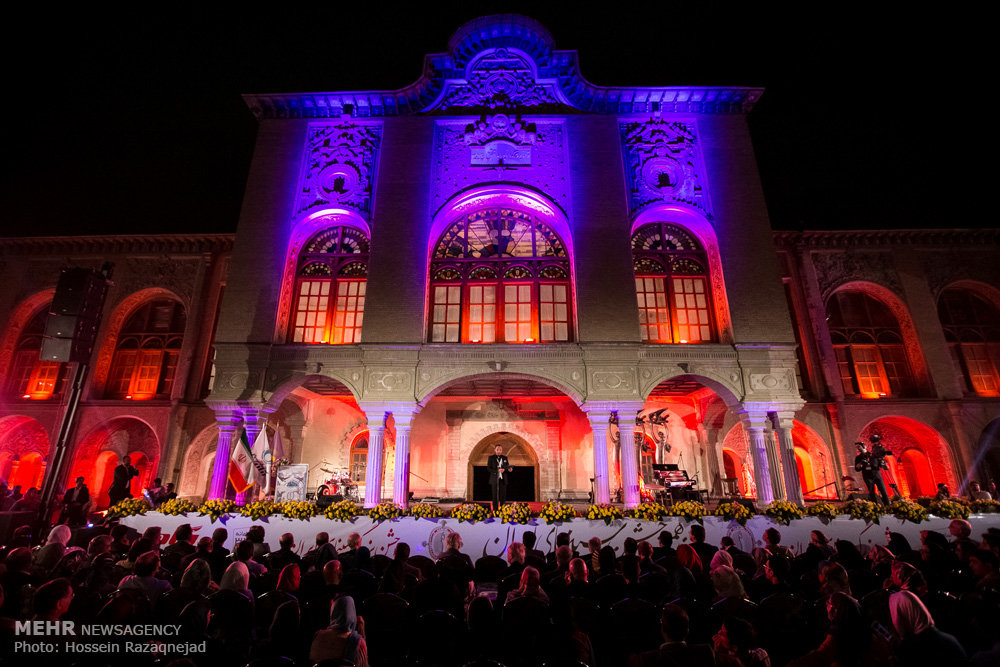 Muhammad earns $1.2 million at box office
Muhammad, the Messenger of God, directed by Majid Majidi, has made more than $1.2 million at the box office in a bit more than two weeks.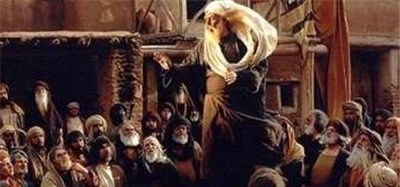 Iran's book and cinema celebration at Iranian Artists Forum was held on Saturday evening.
Director Vahid Jalilvand's 'Wednesday, May 9' won the INTERFILM award at the 72nd Venice Film Festival in Italy.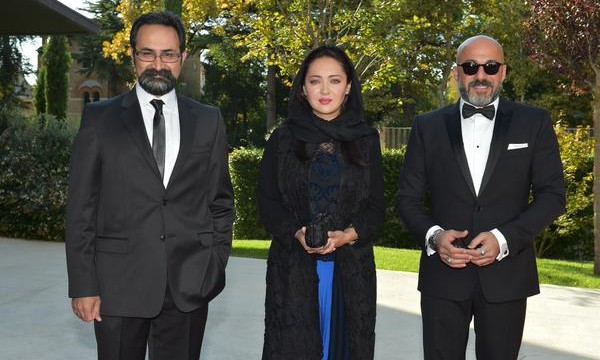 Regional Affairs 
Rouhani: Iran Ready To Hold talks on Syria with US, Saudi
ran's president says his country is ready to hold talks with the United States and Saudi Arabia on ways to resolve the Syrian civil war, providing such negotiations can secure peace and democracy in conflict-torn Syria.
At least 107 people, including 5 Iranians , killed as crane crashes on pilgrims in Mecca 
At least 107 people, including 5 Iranian citizens, are killed as a crane falls on Hajj pilgrims in the Grand Mosque of Mecca, Saudi Arabia.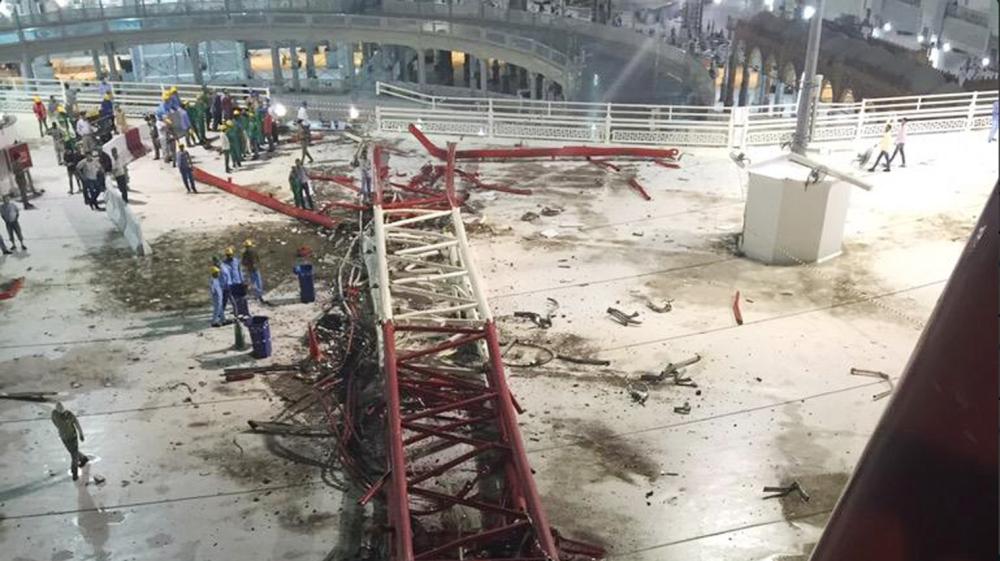 Fighting Daesh Iraq's top priority: Shamkhani
Secretary of Iran's Supreme National Security Council (SNSC) Ali Shamkhani says the fight against the Takfiri Daesh terrorists in Iraq is Baghdad's top priority.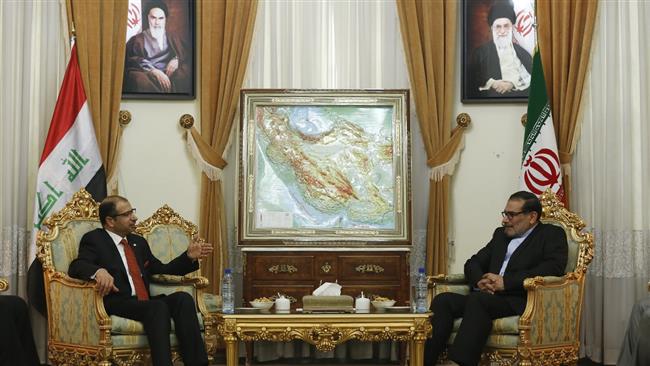 Iraq reforms herald better future: Iran FM
Iranian Foreign Minister Mohammad Javad Zarif has expressed optimism that Iraqi Prime Minister Haider al-Abadi's planned reforms for uprooting corruption would result in a better future for the Arab country.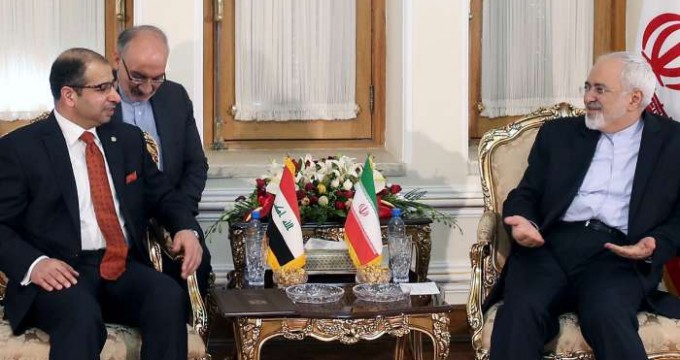 Senior official urges solution to regional dust
Vice-president and head of the Department of Environment urged the United Nations Environment Programme (UNEP) to take a legal and practical move towards finding due solution to the issue of dust in the region.
Regime forces detain senior Shia cleric in Bahrain
Bahraini regime forces have arrested a prominent Shia Muslim cleric as the ruling Al Khalifa monarchy is pressing ahead with its heavy-handed crackdown on opposition forces and political dissidents in the tiny Persian Gulf kingdom.