Tehran, Sept 7, The Iran Project – Iran's foreign minister mohammad Javad Zarif meeting with Bolivian, South African deputy FMs, Iran's parliament speaker meetings in New York, IRGC's Tharallah defense maneuvers in Tehran, the meetings in Tehran between the visiting Kyrgyz president and senior state officials and also Iraqi finance minister trip to Iran dominated country's media outlets in the past week.
Weekly Report: 31 August-6 September, 2015:
Politics 
Iran, Bolivia can increase ties: Zarif
Foreign Minister Mohammad Javad Zarif said on Sunday Iran and Bolivia enjoy the capacity to expand their bilateral relations in economic and other areas of cooperation.
Zarif: South Africa can be Iran's major trade partner
Foreign Minister Mohammad Javad Zarif said on Sunday that South Africa can be major trade partner for Iran.
Int'l congress on Iranian martyrs of terrorism kicks off in Tehran
The Second International Congress of 17,000 Iranian Terror Victims started work here in Tehran on Monday morning.
Tokyo welcomes JCPOA, closer ties with Tehran'
A top Japanese parliamentarian has welcomed the nuclear agreement recently sealed between Iran and the P5+1 over the Islamic Republic's nuclear program.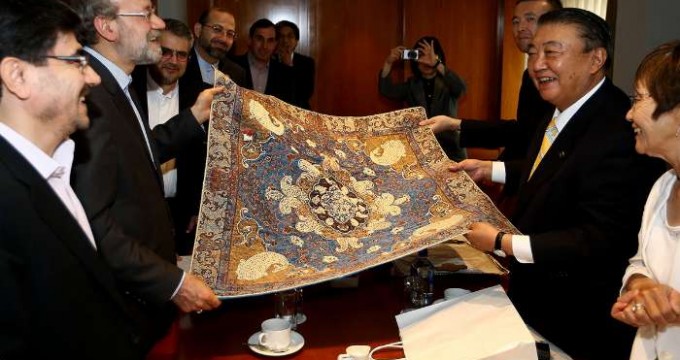 Rafsanjani lauds Zarif's successful efforts in nuclear talks with G5+1
Expediency Council Chairman Ayatollah Akbar Hashemi Rafsanjani on Sunday appreciated efforts of Foreign Minister Mohammad-Javad Zarif in talks with the G5+1 which led to signing of the Joint Comprehensive Plan of Action (JCPOA).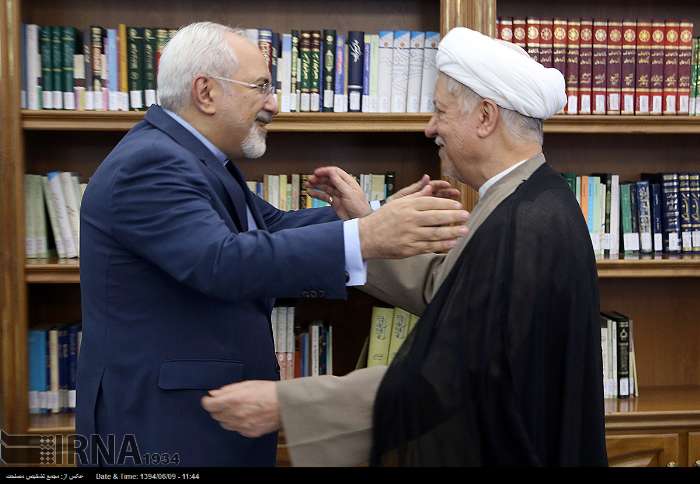 Larijani: Iranians stand against bullying in nuclear talks
The visiting Speaker of the Iranian Parliament (Majlis) Ali Larijani said the Iranian nation has proved in its nuclear talks with the world powers that bullying is no longer an effective way to negotiate.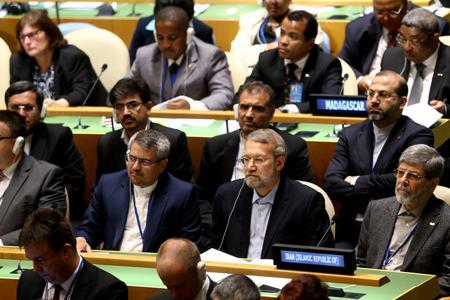 Assembly of Experts meeting opens in Tehran
The 18th meeting of Assembly of Experts started its deliberations here on Tuesday.
Syria parliament speaker lauds Iran's backing
Speaker of the Syrian People's Assembly Mohammad Jihad al-Laham has praised Iran's support for the Syrian nation and government in the face of militancy in the country.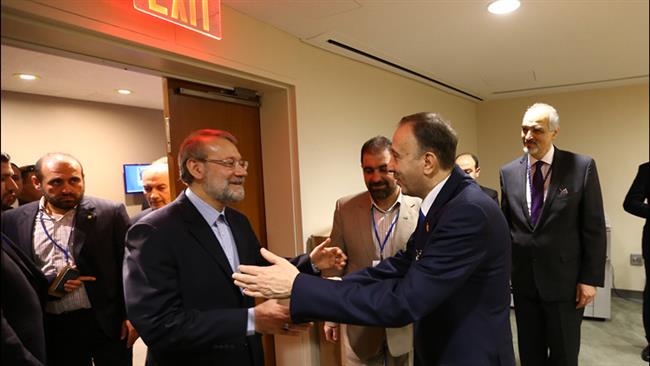 British Speaker Calls for Transferring Technology from Iran
Speaker of the British House of Lords Baroness Frances D'Souza in a meeting with Iranian Parliament Speaker Ali Larijani asked Tehran to share the new technologies that it has achieved with London.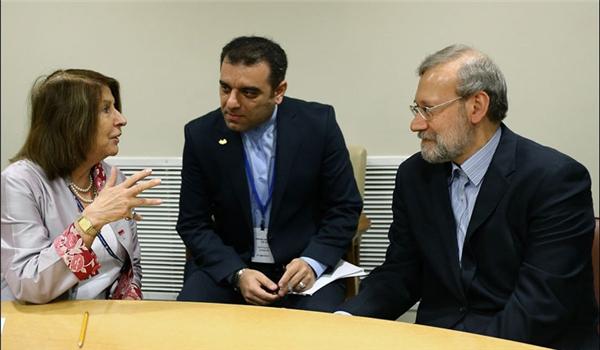 Iranian students unveil anti-US plaque at former embassy
More than a dozen Iranian students have unveiled an anti-American plaque at the gate of the former U.S. Embassy in Tehran.
Obama gets Iran deal win as Senate Dems amass enough votes
President Barack Obama secured a landmark foreign policy victory Wednesday as Senate Democrats amassed enough votes to ensure the Iran nuclear deal survives in Congress, despite ferocious opposition from Republicans and the government of Israel.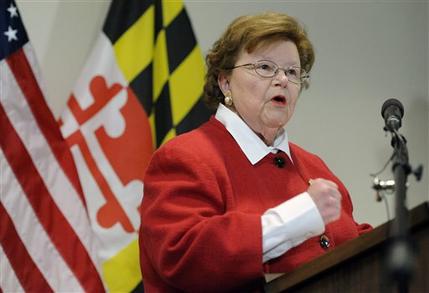 Iran, Kyrgyzstan presidents discuss regional, int'l developments
Iranian President Hassan Rouhani, in a meeting with his Kyrgyz counterpart Almazbek Atambayev, discussed the most important regional and international developments here on Saturday.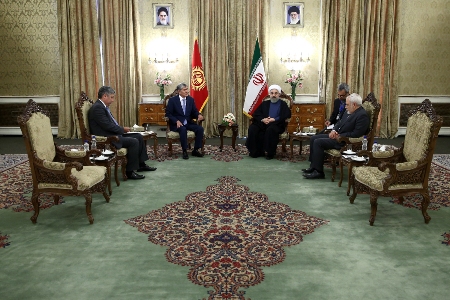 Kyrgyz president: Iran deal is significant to regional stability
Visiting Kyrgyz President Almazbek Atambayev said Saturday that Iran nuclear deal is of special significance to regional stability.
Supreme Leader: Iran diplomacy based on stronger links with Muslim states
Supreme Leader of Islamic Revolution Ayatollah Seyed Ali Khamenei said on Saturday that Iran's foreign policy is based on building up strong links with brotherly Islamic countries.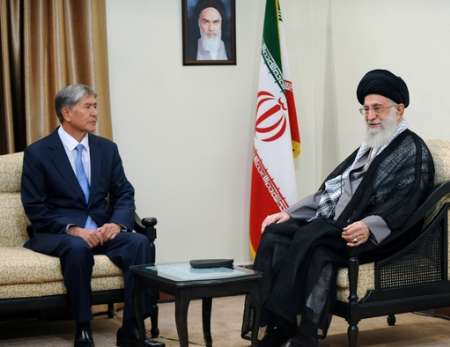 Economics
Iran signs oil services contracts worth $450m with Turkmenistan
Iran has signed contracts worth $450m with neighboring Turkmenistan to supply the country with the engineering and technical services provided by Iranian craftsmen.
In a Saturday ceremony attended by Iranian President Hassan Rouhani and his Kyrgyz counterpart Almazbek Atambayev, Iran and Kyrgyzstan signed a number of Memoranda of Understanding (MoU) to promote mutual cooperation.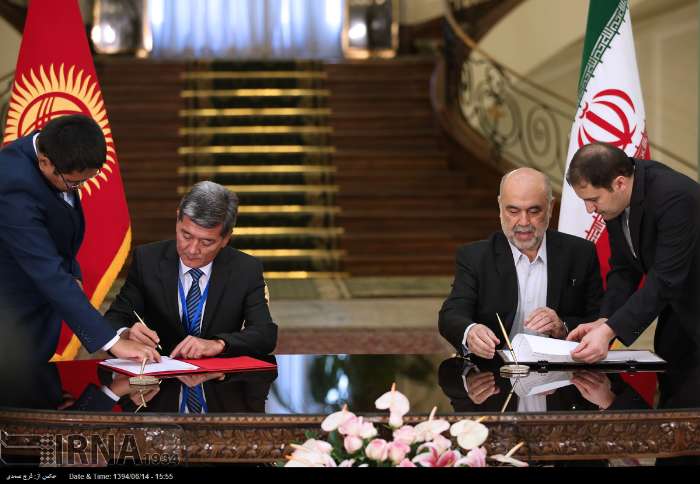 Iran, Iraq could pump up trade to $20bn: Minister
Iran's minister of finance and economic affairs says Tehran and Baghdad could pump up mutual trade to $20 billion.
Iran emphasizes expansion of economic ties with Iraq
Iran's Foreign Minister Mohammad Javad Zarif has met with the Iraqi finance minister in Tehran, where he highlighted the need for the expansion of economic and trade cooperation between the two neighbors.
Broker says he's innocent in missing Iran oil rig case
DUBAI, Sept 4 (Reuters) – Four years after Iran spent $87 million to buy an oil drilling rig that was never delivered, the broker in the deal has given his side of a story he describes as a cautionary tale for Western investors impatient for an end to sanctions.
Military
Iran unveils radars that can detect stealth targets
Iran has unveiled two domestically-manufactured state-of-the-art radar systems capable of detecting stealth targets on high altitudes.
Leader tells Army to upgrade defense readiness
Leader of the Islamic Revolution Ayatollah Seyyed Ali Khamenei has instructed the Iranian Air Force defense forces to constantly upgrade their preparedness for repelling a variety of threats.
Iran, Russia to discuss joint design of Helicopters
Tehran and Moscow plan to discuss joint design of helicopters during Iranian delegation's visit to Russia, Islamic Republic's Deputy Defense Minister Manouchehr Manteghi told Sputnik Persian in an interview.
Major defense drills underway in Iranian capital
Tens of thousands of Iran's Basij volunteer forces are participating in massive defense maneuvers held in the capital city of Tehran to boost the country's security and counter enemy threats.
Iran launches homegrown air defense C2 system
Iran on Thursday unveiled a fully indigenized intelligent air defense command and control system named Great Prophet (PBUH).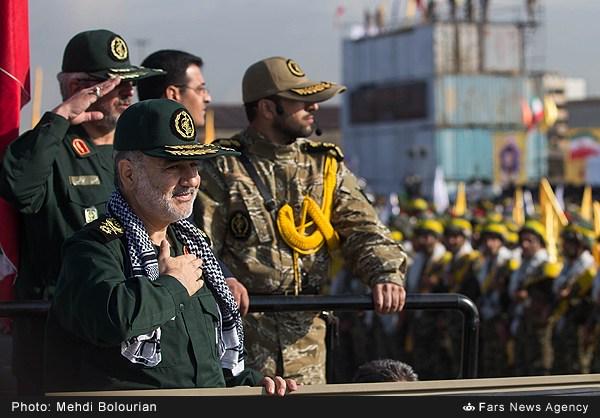 Culture
President Rouhani's special assistant visits Shajarian at hospital
The special assistant to Iran's President Hassan Rouhani, Hossein Fereydoun visited Legendary Iranian vocalist Mohammad-Reza Shajarian at the hospital here on Tuesday.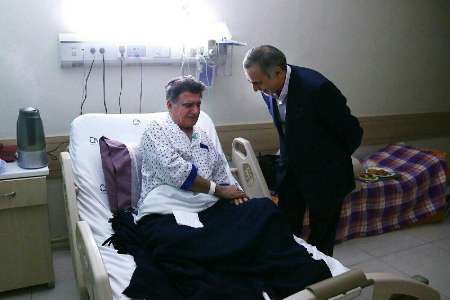 Culture minister in Russia to open Moscow Int'l Book Fair
Minister of Culture and Islamic Guidance Ali Jannati heading a delegation arrived in Moscow on Wednesday morning to attend the 28th Moscow International Book Fair opening.
Iranian biopic on Prophet Muhammad (PBUH) warmly welcomed in Canada
Muhammad: The Messenger of God, the religious biopic directed by Iran's Majid Majidi has enjoyed a warm welcome in Canada, where it had its world premiere at the 2015 Montreal World Film Festival.
Iranian photographer wins Prins Claus Award
Iranian photographer Newsha Tavakolian has won the Prince Claus Award. Prince Constantijn will present the prize to her at a ceremony held in the Amsterdam Royal Palace on December 2nd.
Iran unveils new miniature paintings by Mahmoud Farshchian
Two new miniature paintings by world-renowned Iranian artist Mahmoud Farshchian have been unveiled in the Iranian capital, Tehran.
Regional Affairs 
Bashar Assad key element in Syria future: Iran diplomat
A senior Iranian diplomat says Syrian President Bashar al-Assad should be part of any solution to ongoing crisis in his country.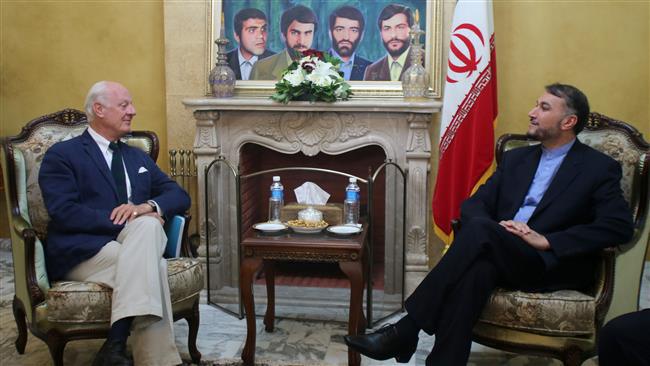 Iran donates doll to Syrian war-torn children
Iranian dolls which had been designed and made in the 'Silent Doll' campaign were donated to the Palestinian and Syrian war-torn children in Damascus.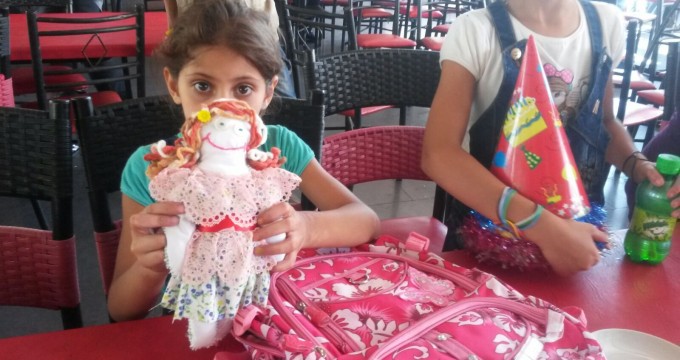 President reiterates Iran's full support for stability in Iraq
Iranian President Hassan Rouhani reiterated Tehran's unwavering support for Baghdad, saying that the Islamic Republic has always made every effort to help Iraqis restore security and stability to their country.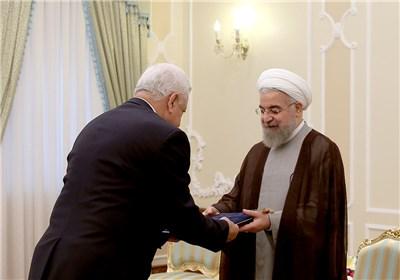 Saudi Arabia must end claims against Tehran: Foreign Ministry
Iran has criticized claims by Saudi Foreign Minister Adel al-Jubeir against Tehran, saying regional countries, in particular Saudi Arabia, should stop policies that have already set the region on fire.
Iran says Assad has 'pivotal' role in any Syria solution
A senior Iranian official says President Bashar Assad has a "pivotal" role to play in the war on terrorism and in resolving Syria's devastating four-year conflict.