Weekly Report: 17-23 August, 2015
August 17, 2015:
Judiciary: Ex-Tehran prosecutor convicted
Former prosecutor general of Tehran Saeed Mortazavi has been found guilty for series of charges, the Judiciary said on Sunday.
Iran nuclear deal has 'huge impact' on cooperation with Russia – Zarif
The final agreement on the Iranian nuclear program has great importance for the cooperation between Russia and Iran, Iranian Foreign Minister Javad Zarif said. He added that Iran is taking measures to enhance the cooperation.
Supreme Leader receives Islamic world elites
Supreme Leader of the Islamic Revolution Ayatollah Seyyed Ali Khamenei received members of Ahlul Bayt World Assembly and General Assembly of Islamic Radios and Televisions Union here on Monday.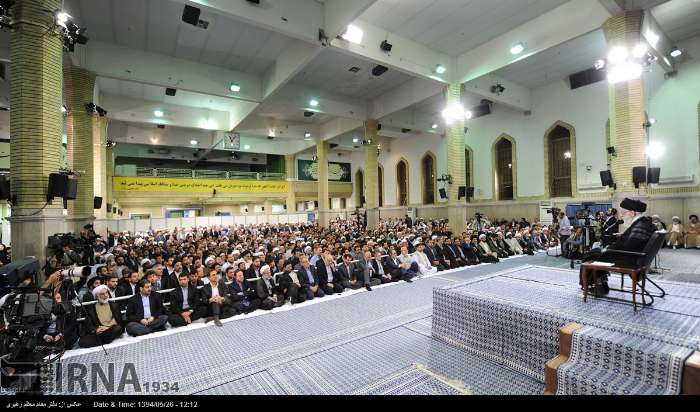 Islamic Radios, TVs Union Summit Starts Work in Tehran
The eighth General Assembly of Islamic Radios and TVs Union (IRTVU) was kicked off on Sunday in the Iranian capital of Tehran with various Iranian and international figures and stations from ۳۵ countries in attendance.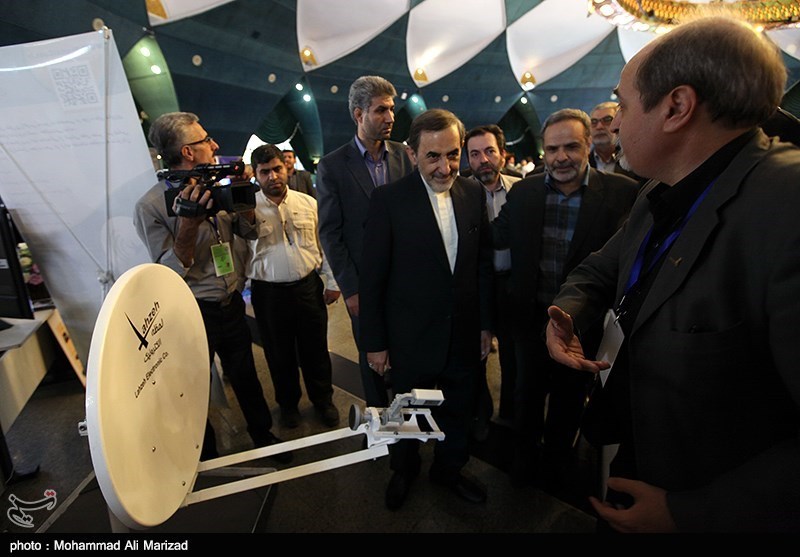 Ayatollah Khamenei says nuclear deal, if passed, will not open Iran to U.S. influence
Iran's nuclear deal with world powers will not open the Islamic Republic to political or economic influence from the United States and could still be blocked by either country, Supreme Leader Ayatollah Ali Khamenei said on Monday.
Russia plans to expand weapons sales to Iran
Russian Foreign Minister Sergei Lavrov says the Kremlin plans to expand its weapons sales to Iran after international sanctions against Tehran are lifted under a nuclear deal between Iran and world powers.
Another Iranian truck attacked on Turkish soil
An Iranian carrier truck was attacked by an improvised fire bomb that completely torched the hauler.
Iran to hold missile drills in due time: Commander
Deputy Chief of Staff of the Iranian Armed Forces Brigadier General Massoud Jazayeri said the country would hold its "annual" missile exercises in the right time.
Zarif, Lavrov rule out US alleged visit of general Soleimani to Russia
Foreign Minister Mohammad-Javad Zarif and his Russian counterpart Sergei Lavrov on Monday dismissed the US alleged visit to Moscow of General Qassem Soleimani, saying the allegation was politically motivated, serving US propaganda campaign.
August 18, 2015:
Iran denies chamber of commerce with US
Iran has denied media reports about plans to set up a joint chamber of commerce with the US after the conclusion of nuclear talks last month.
US Jews oppose Israel's stand on Iran nuclear accord: Scholar
A majority of American Jews support the historic nuclear agreement with Iran despite fierce opposition from the Zionist lobby, says an American scholar.
10-year-old Iranian girl sets Asian swimming record in Caspian Sea
An Iranian girl in Gilan Province swam over 10 km in seven hours at the Caspian Sea on August 16.
Sen. Corker calls on Congress to reject Iran accord
US Republican Senator Bob Corker has called on Congress to reject the nuclear agreement with Iran.
Democrat Menendez announces opposition to Iran nuclear deal
New Jersey Sen. Bob Menendez announced on Tuesday his opposition to the Iran nuclear deal, the second Democratic senator to go against President Barack Obama, who is heavily lobbying for a congressional endorsement of the agreement.
Iranian DM: Air Force equipped with supersonic Saeqeh 2 fighter jets
Iranian Defense Minister Brigadier General Hossein Dehqan elaborated on the country's future plans to further equip its Armed Forces, and said the home-grown double-cockpit supersonic Saeqeh 2 (Thunderbolt 2) fighter jets have been delivered to the Air Force.
Iran to build special schools for training nuclear experts
Head of the Atomic Energy Organization of Iran (AEOI) Ali Akbar Salehi announced on Tuesday that Iran plans to construct special schools to teach nuclear science and technology to the students.
Iran senior official: US not after ISIL annihilation
A senior Iranian official reiterated that the US is not after annihilation of the ISIL, but uses the terrorist group for its long-term influence in the region.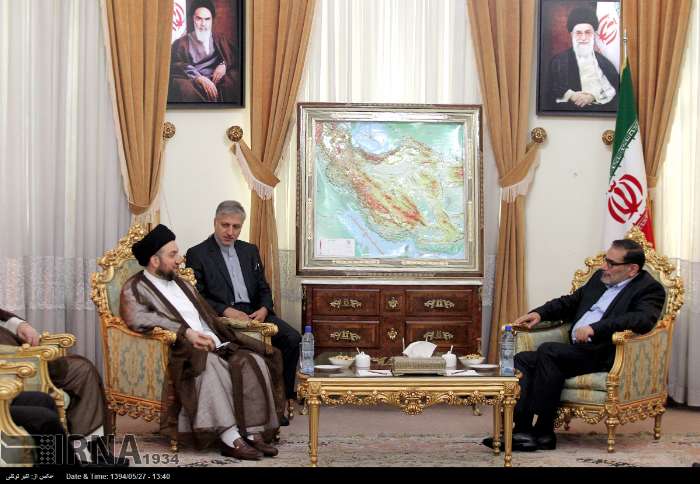 Iran supports Iraq fight against Daesh: Zarif
Iran's Foreign Minister Mohammad Javad Zarif says the Islamic Republic throws its weight behind the Iraqi government's fight against Daesh terrorists.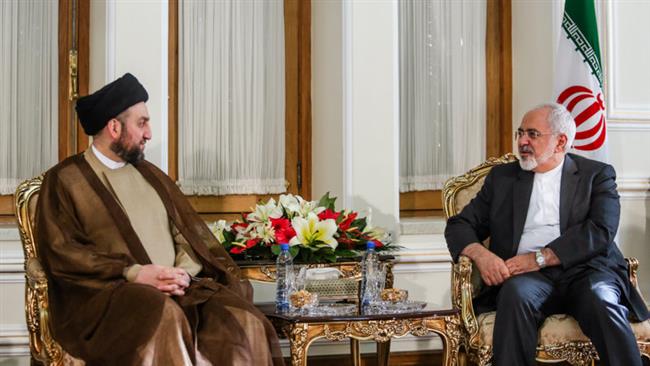 August 19, 2015:
Iran Majlis elects members of ad hoc committee on JCPOA
The Iranian Parliament (Majlis) has appointed 15 lawmakers as members of an ad hoc committee tasked with reviewing the recent agreement reached between Tehran and the P5+1 group over the Islamic Republic's nuclear program.
Iran remembers 1953 US-led coup against then Iran PM
Iran is remembering the anniversary of the 1953 coup against the government of then democratically-elected Prime Minister Mohammad Mosaddeq.
Rafsanjani: Fanning sectarian crises in Iraq ordered by enemies
Beating on the drums of war among followers of different Islamic schools of thought and other religious minorities in Iraq is a plot hatched by the enemies of Islam, said chairman of Expediency Council on Tuesday.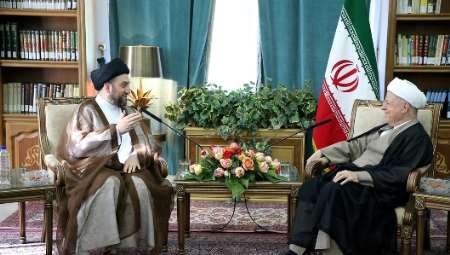 Transfer of S-300 missile to Tehran not prohibited under UNSC resolutions: US
The US State Department Spokesperson John Kirby said the transfer of S-300 missile defense systems to Tehran is not prohibited under UN Security Council resolutions.
UN Security Council's Iran committee to be dissolved amid nuclear deal
According to a high-ranking source in the Russian Foreign Ministry, UN Security Council committee which oversees the implementation of UN's sanctions against Iran will automatically be dissolved after the nuclear deal comes into force.
Iran feels duty-bound to help Syria: Larijani
Majlis Speaker Ali Larijani said Wednesday that Iran feels duty-bound to help Syria.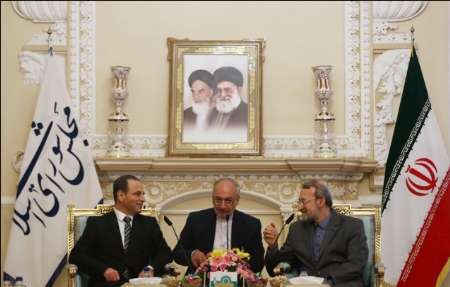 UN to let Iran inspect alleged nuke work site
Iran, in an unusual arrangement, will be allowed to use its own experts to inspect a site it allegedly used to develop nuclear arms under a secret agreement with the U.N. agency that normally carries out such work, according to a document seen by The Associated Press.
August 20, 2015:
World Mosque Day confab begins in Tehran
The conference on World Mosque Day opened in the presence of President Hassan Rouhani here on Thursday.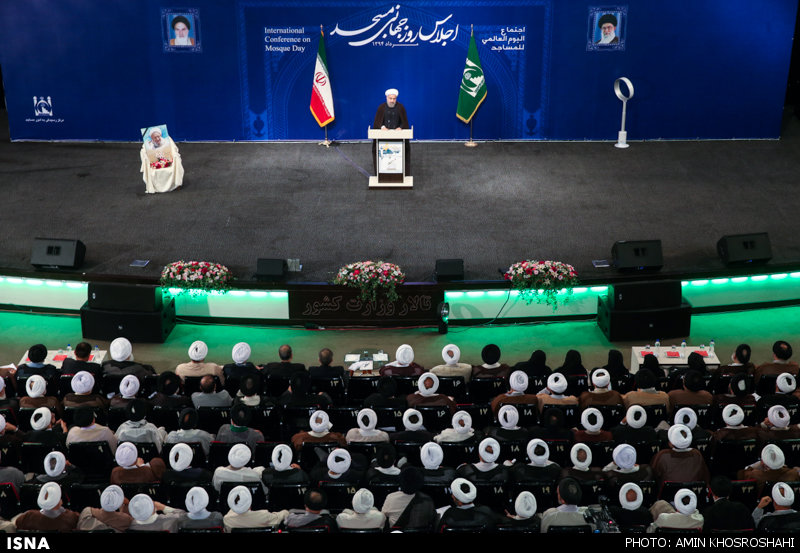 Iran summons Turkish envoy over security concerns
Iranian foreign ministry summoned Turkish ambassador to Tehran to express the country's concern over several terrorist attacks on Iranian citizens in Eastern Turkey during the past weeks.
U.S. picks ambassador to oversee Iran deal
The Obama administration is planning to name Stephen Mull, the outgoing U.S. ambassador to Poland, as lead coordinator for implementing the Iran nuclear deal — a massive task that could be highly scrutinized in light of partisan wrangling over the agreement.
Britain to reopen embassy in Tehran after four years
Britain's foreign secretary, Philip Hammond, will formally reopen the UK embassy in Tehran this weekend, nearly four years after it was shut down as a result of a mob attack.
Iran dismisses media reports on Parchin inspection
Spokesman for the Atomic Energy Organization of Iran (AEOI) Behrouz Kamalvandi rejected as mere speculation a recent AP report on the inspection of Iran's Parchin military site, saying that no secret document about Iran-IAEA cooperation has been disclosed.
Official: Iran's Kurdistan to teach Kurdish language at schools
Department of Education in Kurdistan plans to offer Kurdish language courses as part of the high school curriculum in Kurdish regions in Iran from the next academic year, said the director of the Department.
August 21, 2015:
In Letter, Obama Tells Congress U.S. Will Still Press Iran
In his most comprehensive effort to assure wavering Democrats, President Obama wrote in a letter to Congress that the United States would unilaterally maintain economic pressure and deploy military options if needed to deter Iranian aggression, both during and beyond the proposed nuclear accord.
IAEA has not disclosed Iran deal: Spokesman
Spokesman of Atomic Energy Organization of Iran (AEOI) said on Thursday International Atomic Energy Agency (IAEA) has so far remained committed to the agreement with Iran on not revealing the documents and information of the bilateral deal to a third party.
IAEA says report Iran to inspect own military site is 'misrepresentation'
The head of the International Atomic Energy Agency (IAEA) says the agency's recent nuclear agreement with Iran to verify the peaceful nature of Tehran's nuclear program is technically sound.
Cleric warns of US schemes to infiltrate Iran
A top Iranian cleric cautioned against Washington's plots to take advantage of a nuclear deal for regaining foothold in the Islamic Republic.
Congressman Nadler announces support for the Iran nuclear agreement, condemns troubling rhetoric
New York, NY — Today, Congressman Jerrold Nadler (NY-10) released a detailed statement announcing his support for the Iran nuclear agreement. In a posting on the Medium website, Congressman Nadler provides a comprehensive explanation of his analysis in coming to this decision, and he strongly condemns the negative public discourse that has emerged around this debate.
Commander: IRGC to launch big ballistic missile maneuver soon
Commander of the Islamic Revolution Guards Corps (IRGC) Aerospace Force, Brigadier General Amir-Ali Hajizadeh, said in Tehran on Friday that the IRGC forces are to launch the big ballistic missile exercise in the near future.
August 22, 2015:
Iran downplays 'unfounded' US military threat
Iran has dismissed as "unfounded" the latest remarks by US President Barack Obama threatening the Islamic Republic with military action.
Iran unveils solid-fuel precision-guided missile
Iran unveils a new solid-fuel precision-guided missile, named Fateh 313, which has been designed and manufactured by experts at the Defense Ministry's Aerospace Industries Organization.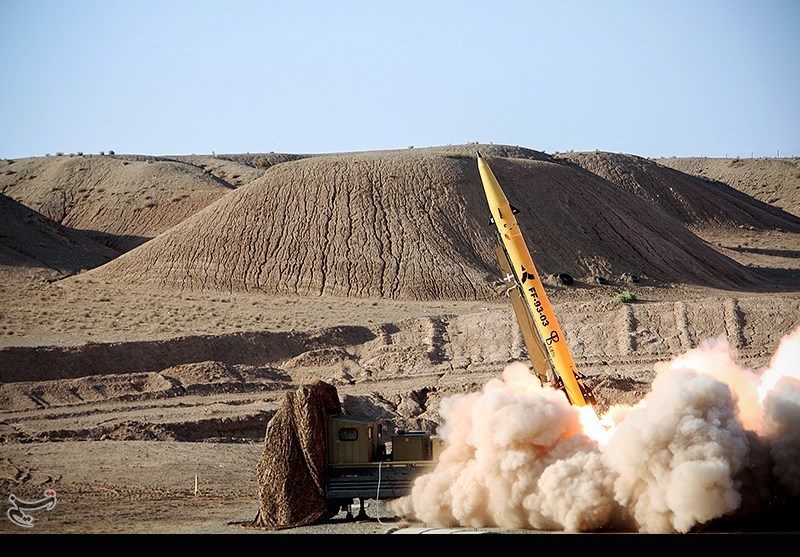 Israeli former minister: 3 plans to hit Iran were blocked
Israel's former defense minister, Ehud Barak, says three separate plans on Israel striking Iranian nuclear facilities were blocked in recent years, first by Israel's military chief and later by two ministers.
Leader decries schemes to create rifts among Muslims
Leader of the Islamic Revolution Ayatollah Seyyed Ali Khamenei has lashed out at those who distort realities and sow discord among Muslims.
Iran ready to export gas to Europe via Azerbaijan
Iran will cooperate with Azerbaijan on gas transportation to Europe through the 'Southern Gas Corridor', said Iranian Minister of Communications and Information Technology Mahmoud Vaezi in an interview with Trend News Agency on Thursday.
Unknown drone downed western Iran
An unknown drone that entered Iran's territories on a surveillance mission was overthrown by Iran's anti-aircraft in western areas.
Deputy FM: Iran, British embassies to run at chargé d' affaires level
Iran's deputy foreign minister for Euro-American affairs said that Iran and Britain will open their diplomatic missions in London and Tehran on Sunday and these embassies will be run by chargés d' affaires for the time being.
Rouhani: Iran's defense strategy deterrent, defensive
President Hassan Rouhani said Saturday Iran pursues a policy of détente, convergence and confidence-building.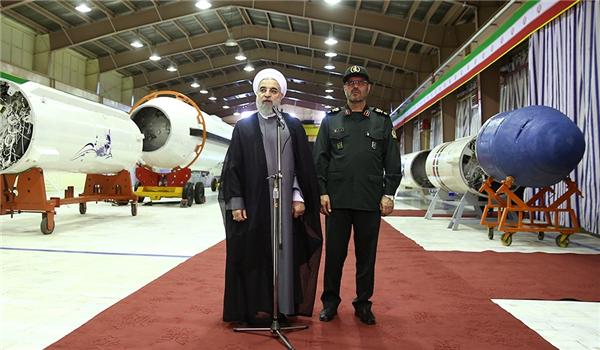 August 23, 2015:
Hammond to meet Iranian officials in two-day visit to Tehran
British Foreign Secretary Philip Hammond will confer with Iranian high-ranking officials in his two day official visit to Iran on Sunday and Monday.
Iranians begin hajj amid tensions with Saudi
Iranians have begun traveling to Saudi Arabia for the hajj months after Tehran suspended a minor pilgrimage over the alleged abuse of two pilgrims by Saudi authorities.
Britain reopens embassy in Tehran after 4 years
Britain reopened its embassy in Tehran on Sunday, a historic step in the thawing of relations between the Islamic state and Western powers, a Reuters witness said.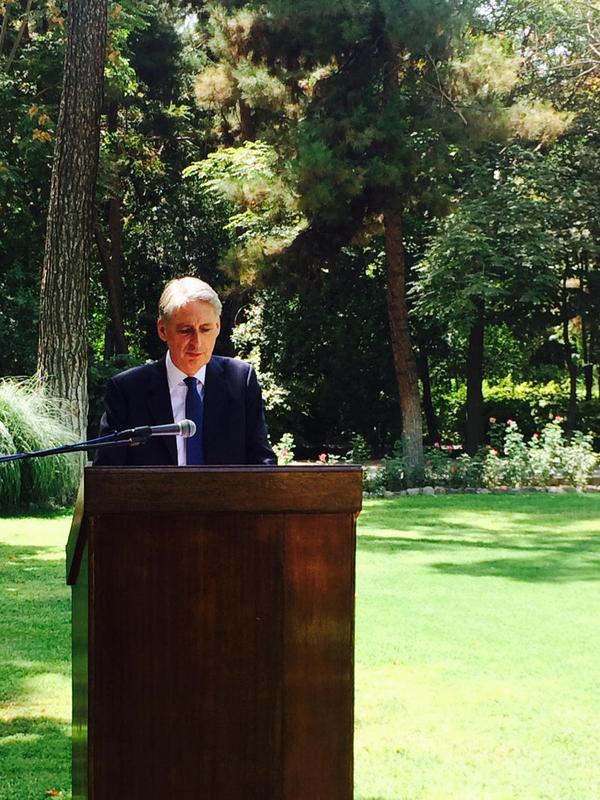 Iran receives S-300 missile system by end of 2015
Iran will receive upgraded S-300 missile defense system from Russia before the end of 2015, Defense Minister Brigadier General Hossein Dehqan said on Sunday.
Wax figure of Avicenna unveiled in Tehran
Wax of Avicenna was unveiled in ceremony attended by Health Minister Hassan Qazizadeh Hashemi and Leader's Advisor on International Affairs Ali Akbar Velayati in Tehran.
JCPOA Review Committee holds first session
The 15-member Joint Comprehensive Plan of Action Review Committee held its first session in parliament on Sunday and picked Alireza Zakani as its chairman and Mansour Haghighatpour and Vahid Ahmadi as the first and second deputy chairmen.
Iran has disagreements with Britain, FM Zarif says
Iran and Britain are not on the same wavelengths, but the two can talk in an "interactive" atmosphere, Iranian Foreign Minister Mohammad Javad Zarif said in the wake of a "historic" visit to Iran by his British counterpart to reopen their embassy in Tehran.
Iran's oil minister discusses energy ties with UK's FM
Iran's Oil Minister Bijan Zanganeh has started negotiations with the visiting British Foreign Secretary Philip Hammond in the Iranian capital.