July 26- August 2, 2015
A group of Iranian medal winners at international scientific Olympiads who are also members of volunteer forces (Basij) met with Supreme Leader of Islamic Revolution Ayatollah Seyed Ali Khamenei on Sunday.
On his arrival in Iraq on Sunday evening, Iran's Foreign Minister Mohammad Javad Zarif paid a visit to holy cities of Najaf and Karbala and holy shrines of Imam Ali and Imam Hussein.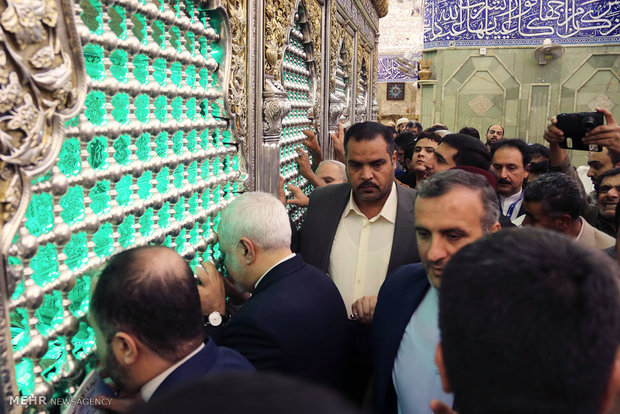 Foreign Minister Mohammad Javad Zarif, who was visiting Iraq on a regional tour, discussed latest regional and international issues by Iraqi counterpart at a meeting held on Monday.
Iranian FM Mohammad Javad Zarif held meetings with different Iraqi officials including Iraqi President Foad Masoum, Prime Minister Haidar al-Abadi and Parliament Speaker Salim al-Jabouri.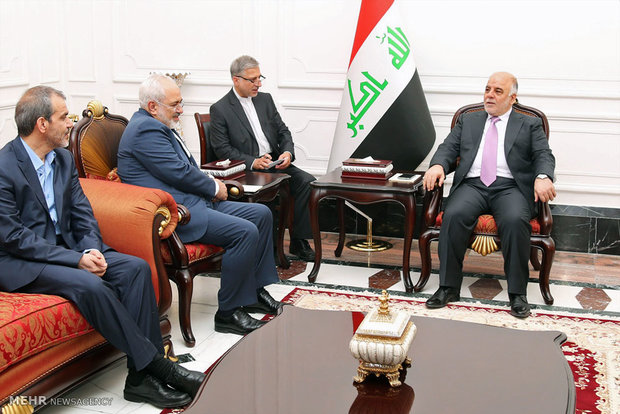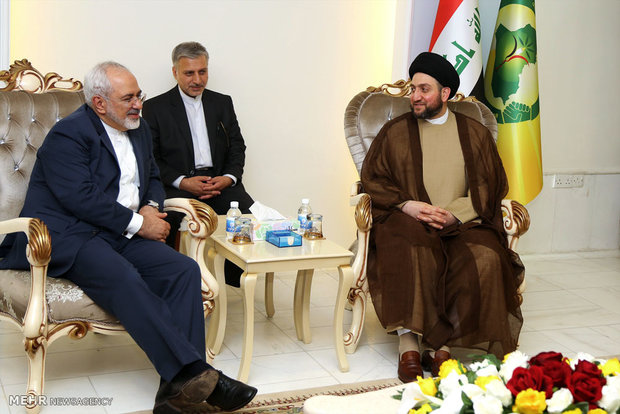 A large group of Iranian women took part in a public running event held on the occasion of "Olympic and Women Day", the fourth day of "Olympic Week" marked in Iran on Tuesday.
Iranian Foreign Minister Mohammad Javad Zarif and European Union Foreign Policy Chief Federica Mogherini held a meeting on Tuesday in the Iranian capital.
Iran's President Hassan Rouhani held a meeting with EU Foreign Policy Chief Federica Mogherini on Tuesday evening.
Iranians early Wednesday gathered at Mehrabad International Airport in Tehran to express their anger at the trip of the French Foreign Minister, Laurent Fabius, to the country.
Iran's Foreign Minister Mohammad Javad Zarif and his French counterpart Laurent Fabius held a meeting in the Iranian capital of Tehran on Wednesday.
President Hassan Rouhani met and conferred with French Foreign Minister Laurent Fabius today.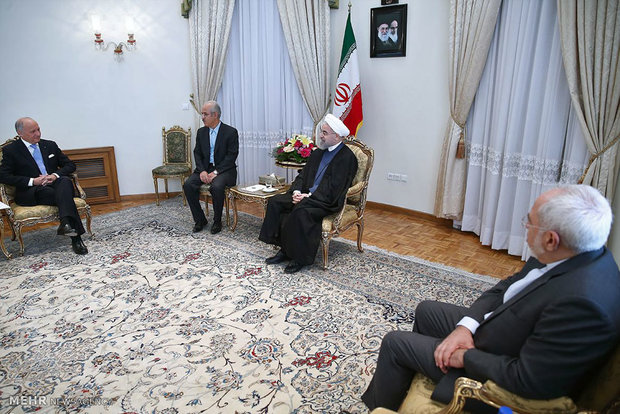 The 15th edition of Iran's Professional League (IPL) kicked off on Thursday as Sepahan of Isfahan and Esteghlal of Tehran football teams began the new season with victory.
135 Iranian athletes participated in the first round of Women's Speed Skating competition
Iran earned its second victory in the Asian Senior Men's Volleyball Championship, defeating Kazakhstan ۳-۰ (۲۵-۲۳, ۲۵-۱۶, ۲۷-۲۵) in a match held at Azadi Sport Complex on Saturday.
The National Day of Heroism and Zoorkhane was commemorated by awarding the symbol of heroism to Iranian FM Mohammad Javad Zarif and Head of Iran's Atomic Energy Organization Ali Akbar Salehi during a ceremony in University of Tehran.