Weekly report: June 29-July 5, 2015
June 29, 2015:
Obama's secret message to Iran ahead of Vienna talks
An Iranian MP revealed that Barack Obama has sent a secret message to Iranian authorities just a few days ahead of recent nuclear negotiations in Vienna.
Chemical weapons suppliers of Sardasht attack must be tried: Iran's Zarif
Iran has called on the international community to prosecute those responsible for supplying former Iraqi dictator Saddam Hussein with chemical weapons which were used during the chemical bombardment of Iran's Sardasht during the Iraq–Iran War.
Drafting final nuclear deal resumed in Vienna
Deputy foreign ministers of Iran and the P5+1 resumed drafting the final nuclear deal here on Monday.
US denies Obama sent secret letter to Iran ahead of nuclear talks' deadline
A senior US official called reports claiming that US President Barack Obama had sent a secret message to the Iranian leadership "not accurate."
June 30, 2015:
Zarif resumes talks with his US counterpart
Foreign Minister of Iran Mohammad-Javad Zarif resumed talks with US Secretary of State John Kerry on Tuesday.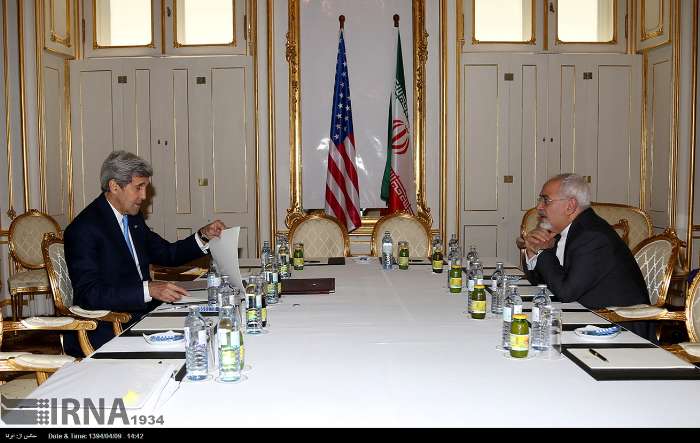 Iran unveils petition on national nuclear fact sheet
The petition signed by millions of Iranians in support of national fact sheet was unveiled in Tehran's Azadi Square (freedom square) on Tuesday.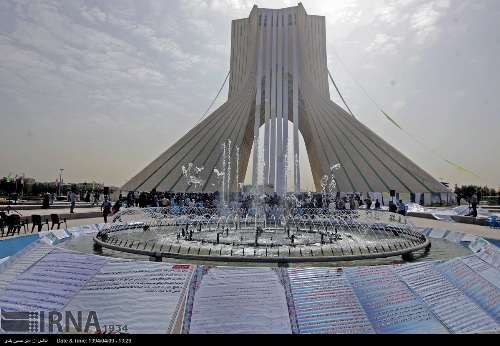 Iranian minister: I have a mandate to clinch nuke deal
Iran's chief diplomat insisted Tuesday he had a mandate to finalize a nuclear agreement despite increased signs of backtracking by his country's supreme leader, as talks with world powers were set to blow past Tuesday's self-imposed deadline without a deal.
Iran condemns Saudi airstrikes on UN compound in Yemen
Iran's foreign ministry spokeswoman strongly condemned a Saudi-led coalition airstrike that seriously damaged a Development Program office of the United Nations in southern Yemen, and voiced serious concerns over the deteriorating situation in the war-hit country.
Iran, world powers extend nuclear talks to July 7: US
Iran and major powers Tuesday effectively gave themselves until July 7 to reach a nuclear deal, the US State Department said as a midnight deadline approached in talks in Vienna with no agreement in sight.
US extends interim sanctions relief for Iran as nuclear talks continue
The United States will extend sanctions relief for Iran due to prolonged nuclear deal negotiations between Tehran and P5+1 group of countries, US Treasury said in a statement on Tuesday.
July 1, 2015:
Britain removes one Iranian individual, eight entities from sanctions list
Council Regulation in Britain imposing financial sanctions against Iran has been amended so that an asset freeze no longer applies to one Iranian individual and eight entities.
Obama says 'I will walk away' from bad Iran deal
US President Barack Obama warned Tuesday he will "walk away" from a bad nuclear deal with Iran, as Tehran and six world powers gave themselves until July 7 to reach an agreement.
IAEA's chief Amano due in Iran Thursday for nuclear talks
Director General of the International Atomic Energy Agency (IAEA) Yukiya Amano is due in Iran on Thursday for talks on Tehran's nuclear program.
Iran's Leader sets growth target at 8%
Iran's new development plan, unveiled by Leader of the Islamic Revolution Ayatollah Seyyed Ali Khamenei on Tuesday, envisages sustainable growth of eight percent over the next five years.
Central Bank takes delivery of 13 tons of Iran's gold reserves
The Central Bank of Iran took delivery of 13 tons of Iran's gold reserves, CBI Governor Volilollah Seif said on Wednesday.
Iranian, American officials meet on 1st day of extended nuclear talks
Iran's Foreign Minister Mohammad Javad Zarif and the US Secretary of State, John Kerry, have met on the first day of the prolonged talks over the Islamic Republic's nuclear energy program.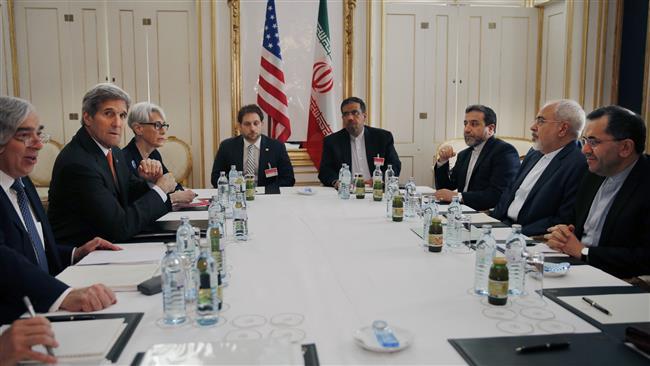 Confidential UN report positive on Iran nuclear commitments
Iran has met a key commitment under a preliminary nuclear deal setting up the current talks on a final agreement, leaving it with several tons less of the material it could use to make weapons, according to a U.N. report issued Wednesday.
July 2, 2015:
All sanctions must be lifted: Takht-e Ravanchi
Iran's Deputy Foreign Minister for Euro-American Affairs Majid Takht-e Ravanchi insisted that all sanctions imposed against Iran over its peaceful nuclear porgram must be lifted as part of a comprehensive nuclear agreement.
Zarif: Talks proceeding well, forward
Foreign Minister Mohammad Javad Zarif said on Thursday that the nuclear talks are proceeding well and moving forward.
He said that he does not intend to return home.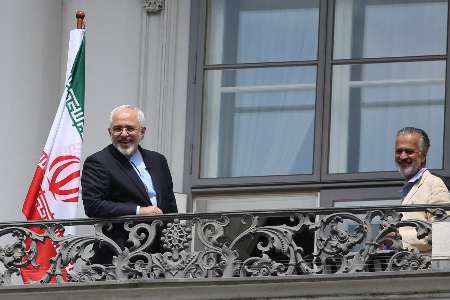 Mogherini reaffirms Iran nuclear talks progressing
European Union foreign policy chief Federica Mogherini on Thursday reiterated nuclear talks between Iran and six world powers are moving ahead well but there has been no deal yet.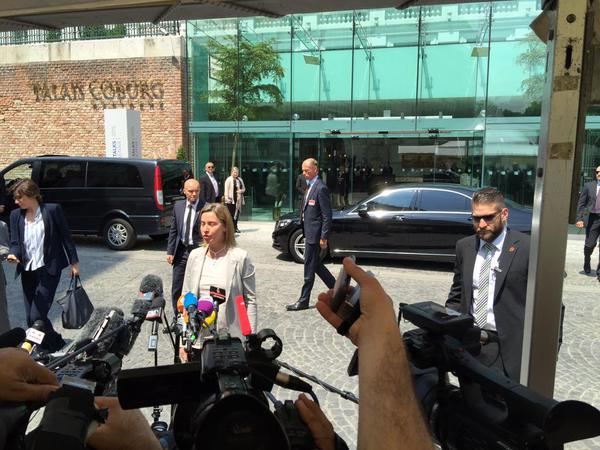 France's Fabius says progress on some points in Iran nuclear talks
French Foreign Minister Laurent Fabius on Thursday said there had been progress on certain issues in nuclear talks between major powers and Iran, but on others there was still work to be done.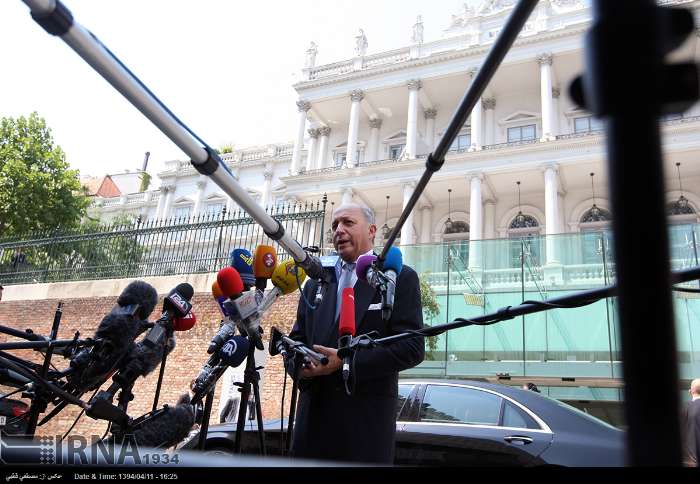 China sees `high possibility` of Iran nuclear deal
Vienna: China`s foreign minister said Thursday that he sees a "high possibility" of Iran and major powers agreeing a nuclear deal, but said all sides need to make "positive efforts".
Iran slams US for 1988 missile attack on Iranian passenger jet
Iran has decried the 1988 missile attack by the US military on an Iranian passenger jet flying over the Persian Gulf, saying the heinous crime will be etched in memories forever.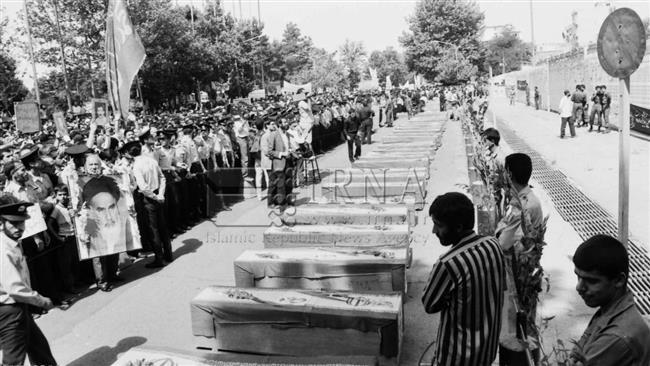 President Rouhani receives IAEA Chief
Director-General of the International Atomic Energy Agency (IAEA) Yukiya Amano conferred with President Hassan Rouhani in Tehran on Thursday.
Respecting Ayatollahs stopped following case of women's presence in stadiums: VP
Government did not follow the case of women's presence in sports stadiums to respect the views of grand Ayatollahs, said Iran's vice president for women and family affairs on Wednesday.
July 3, 2015:
Russia to ensure Iran sanctions snapback mechanism not automatic
Russian Deputy Foreign Minister Sergei Ryabkov says Russia will make sure that the mechanism of anti-Iran sanctions snapback will not be automatic and will be subject to a vote in the UN Security Council.
Iran nuclear accord to promote peace and security: Austrian FM
A final comprehensive nuclear deal with Iran will promote global peace and security, said Austrian Foreign Minister Sebastian Kurz in Vienna on Thursday.
Najafi: Amano holds constructive talks in Tehran
Iran's permanent representative and ambassador to the International Atomic Energy Agency Reza Najafi described IAEA Director-General Yukiya Amano's talks with senior Iranian officials as useful and constructive.
Iran nuclear talks set to drag into weekend — and beyond
Agonising talks towards a grand bargain nuclear deal between Iran and major powers looked set Thursday to drag into the weekend and beyond, with stubborn differences still separating the two sides in Vienna.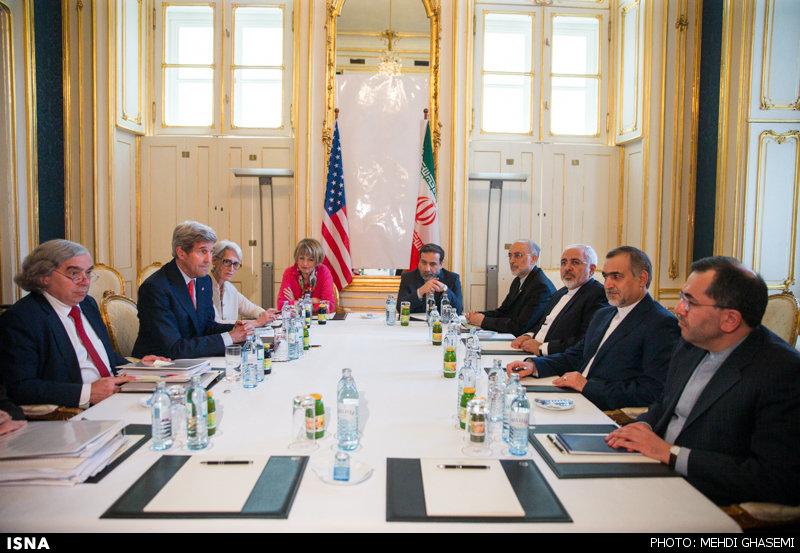 Rouhani sends chief of staff to Vienna talks
Iranian President Hassan Rouhani has dispatched his Chief of Staff Mohammad Nahavandian to the Austrian capital of Vienna – where negotiations are underway between Iran and the P5+1 countries – on what some media reports say may be a special mission.
Iranian nation, government not to retreat from righteous stands
Interim Friday prayers leader of Tehran addressing the six world powers said here on Friday that the Iranian nation and government will not retreat from their righteous stands on nuclear issue the slightest bit.
Iranian delegation could return to Tehran without nuclear deal
According Iranian Deputy Foreign Minister Abbas Araghchi, the country's delegation is willing to leave Vienna if Iran's demands aren't considered.
Nuclear deal depends on US removal of sanctions: Zarif
Iranian Foreign Minister Mohammad Javad Zarif says the conclusion of a final deal between Tehran and the P5+1 group of countries over Iran's nuclear program hinges on the United States' move to lift the sanctions against the Islamic Republic.
Iran beats Russia with straight sets in FIVB World League
Iran's national volleyball team has registered a straight-sets win against Russia in the 2015 Fédération Internationale de Volleyball (FIVB) World League.
July 4, 2015:
Report on past Iran nuclear work could be ready by year end: IAEA
The U.N. nuclear watchdog can likely issue a report on its investigation into past Iranian research suspected of being linked to nuclear weapons development by the end of the year if Tehran cooperates, the agency's chief said on Saturday.
Iran to declassify information on nuclear talks in case of failure
Iran will declassify and publish the materials regarding the talks on its nuclear program in case the negotiating process with world powers fails, a source close to the talks told Sputnik Saturday.
Leader receives university professors
Leader of the Islamic Revolution Ayatollah Seyyed Ali Khamenei received hundreds of university professors on Saturday evening.
Ulterior motives behind sanctions on Iran: Ayatollah Khamenei
Leader of the Islamic Revolution Ayatollah Seyyed Ali Khamenei says the sanctions against Iran have nothing to do with the country's nuclear activities or human rights record, adding that there are other motives behind the bans.
Iran denies report on 'tentative agreement' over sanctions relief
Iran has denied a report claiming that it has reached tentative agreement with the P5+1 group of world countries on the removal of the sanctions against the Islamic Republic in the course of ongoing nuclear negotiations in the Austrian capital, Vienna.
Rouhani orders financial system reforms
Iran's President Hassan Rouhani in a directive on Saturday has ordered the implementation of a series of reforms in the country's financial and banking systems.
July 5, 2015:
Araqchi: Iran never so progressive in N. talks as now
Depty Foreign Minister Seyed Abbas Araqchi underlined that Iran has not had so much progress in the nuclear talks like this time.
Russian volleyball team beats Iran 3-1 in FIVB match in last match
Iran's volleyball team has lost to Russia in its last pool B Fédération Internationale de Volleyball (FIVB) World League match.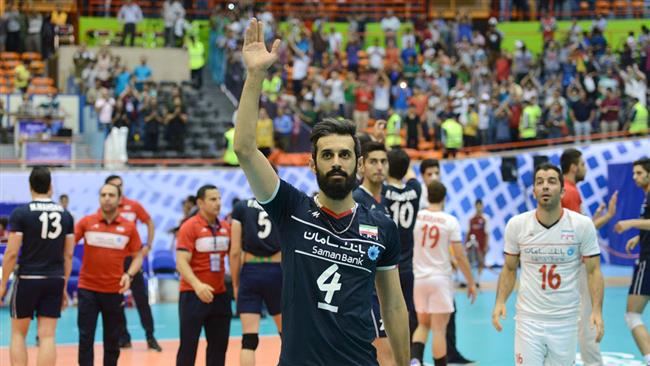 Zarif, Kerry launch N-talks in day 5
ranian FM Zarif resumed nuclear talks with US Secretary of State John Kerry on the fifth day into the July-7 extended deadline.
Kerry cites progress in Iran talks, but says 'we are not where we need to be'
U.S. Secretary of State John Kerry, speaking in Vienna on July 5, said there has been genuine progress in the Iranian nuclear talks but that "we are not yet where we need to be" and that the talks "could go either way."
Last mile until deal': Iran nuclear talks reach final stage – Mogherini
The talks between Tehran and international mediators on the Iranian nuclear program have reached its final stage, the deal could be struck now if there is a possibility, EU foreign policy chief Federica Mogherini said Sunday.