Weekly report: 22-28 June, 2015
June 22, 2015:
Iran, EU hold nuclear talks as June 30 deadline nears
Iran's foreign minister dropped in on a meeting of his EU counterparts on Monday, predicting intense and difficult days ahead before a June 30 deadline to strike a deal with world powers over Tehran's nuclear program.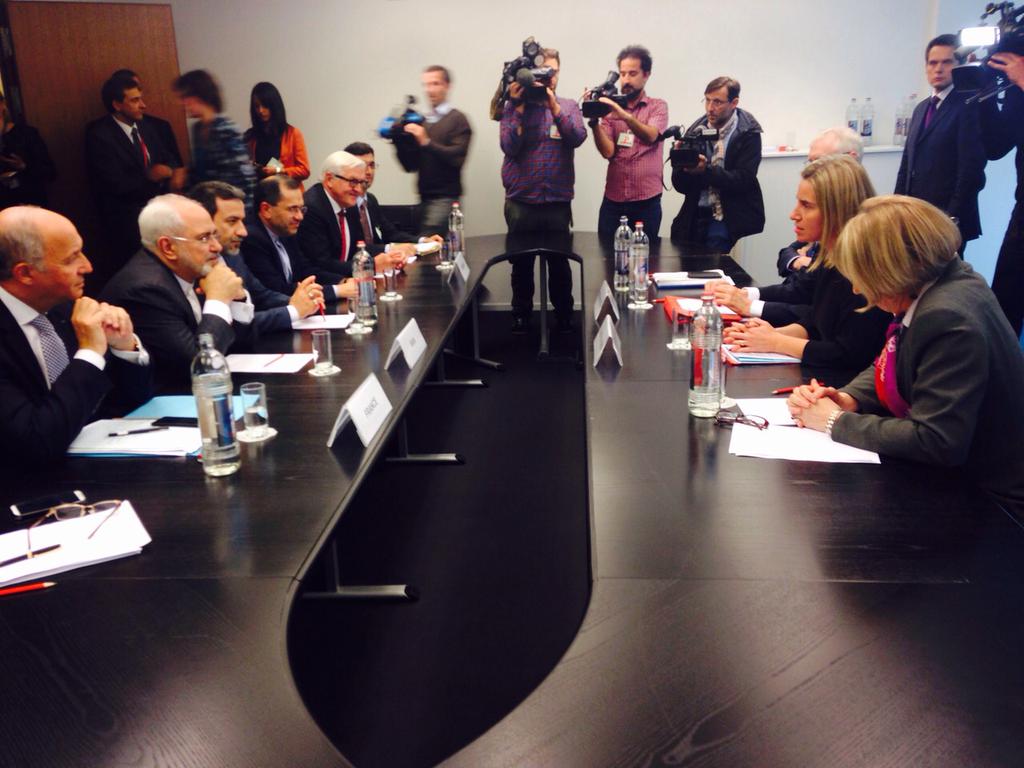 Intense days ahead as Iran nuclear deadline draws closer: Zarif
The Iranian foreign minister says Iran-P5+1 talks on Tehran's nuclear program are entering very intensive days, saying political will remains the key to reaching a final agreement by the self-imposed June 30 deadline.
Russia could offer Iran Antey-2500 instead of S-300
Rumor has it that Russia and Iran will sign a deal for the delivery of the brand new Antey-2500 anti-ballistic missile systems as soon as the talks on recalling Tehran's $4 billion lawsuit against Russia regarding the non-delivery of S-300 air defense systems end successfully.
Araqchi says differences between Iran, G5+1 lowering a little bit
Iran's senior nuclear negotiator Abbass Araqchi said on Monday that differences between Iran and the Group 5+1 (the US, Russia, China, Britain and France plus Germany) over the draft text of the Joint Comprehensive Plan of Action (JCPOA) have lowered a little a bit but progress is not as much expected.
June 23, 2015:
Supreme Leader receives heads of government branches
Supreme Leader of Islamic Revolution Ayatollah Seyed Ali Khamenei on Tuesday received heads of the three branches of government, officials and a number of senior directors of various state and military organs.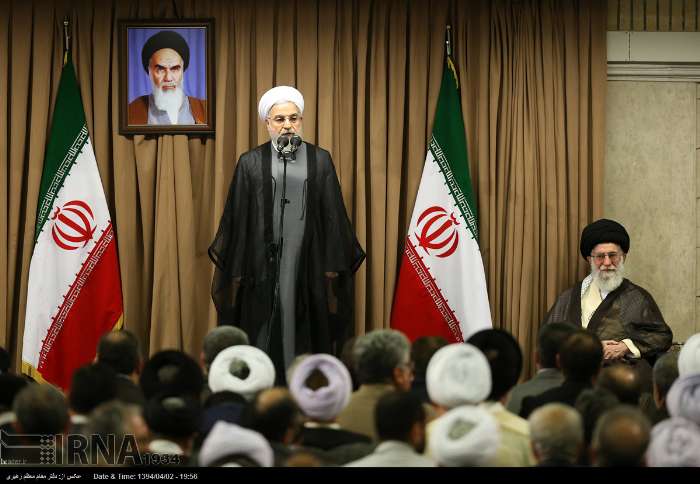 Iranian women MPs react to VP's recent remarks
Iran's Parliamentary fraction of women has reacted to the recent remarks of vice president for Women and Family Affairs that scolded hardliners over volleyball ban for female fans, Aftab Yazd newspaper reported.
Failure of Iran nuclear talks won't be end of world: Zarif
Iran's Foreign Minister Mohammad Javad Zarif says it will not be "the end of the world" if the Islamic Republic and six world powers fail to reach a final comprehensive nuclear deal, stressing that the Iranian nation is ready to make sacrifices for the sake of its own rights and dignity.
Iran talks to continue in Vienna
In the context of the E3/EU+3's efforts to complete work on a comprehensive, long-term solution to the Iranian nuclear issue within the agreed timeframe, EU Political Director Helga Schmid and Iranian Deputy Foreign Ministers Abbas Araghchi and Madjid Takht Ravanchi will meet again today, 23 June, in Vienna.
Ahmadinejad's case under legal procedures: Judiciary official
The case of former Iranian president Mahmoud Ahamadinejad is going through its legal procedures, senior judiciary official said on Tuesday.
Iran's parliament passes bill to protect nuclear achievements
Iran's parliament gave final approval on Tuesday to a bill subjecting the credibility of the results of nuclear talks between Tehran and six world powers to complying with a series of requirements meant to safeguard Iran's nuclear achievements.
June 24, 2015:
Iran, G5+1 deputy FMs hold 6 hours of talks in Vienna
The deputy foreign ministers of Iran and the Group 5+1 (the US, Russia, China, France and Britain plus Germany) had two meetings or over six hours of talks in the eight day of their negotiations with EU deputy foreign policy chief for coordination Helga Schmidt.
Fair nuclear deal must serve Iran interests: Leader
Leader of the Islamic Revolution Ayatollah Seyyed Ali Khamenei says Iran seeks to reach a fair deal with the P5+1 group of countries over Tehran's nuclear program that will serve the country's national interests.
Nuclear deal possible if excessive demands not pressed: Rouhani
Iran's President Hassan Rouhani says a comprehensive nuclear deal with the P5+1 group of countries is possible should the six world powers not put forward excessive demands.
Iran to agree with extension of nuclear talks in case an ambiguity remains: Nobakht
Government spokesman Mohammad-Baqer Nobakht said Wednesday that if any ambiguity remains that could be removed by extending nuclear talks, Iran will agree with such an extension.
France's Fabius voices caution about Iran nuclear deal hopes
French Foreign Minister Laurent Fabius said on Wednesday that recent declarations from Iranian leaders appeared not to favour an international deal on the country's nuclear programme.
June 25, 2015:
Judiciary chief lauds parliament's bill on protecting Iran's N. rights in talks with powers
Iran's Judiciary Chief Sadeq Amoli Larijani appreciated the country's lawmakers for approving a bill on Tuesday which requires the government of President Rouhani to protect the country's nuclear rights in its negotiations with the world powers.
President: Iran to proceed with nuclear talks under leader guidance
President Hassan Rouhani underlined that the country's negotiating team will continue its nuclear talks with the world powers under according to the guidelines of Leader of the Islamic Revolution Ayatollah Seyed Ali Khamenei.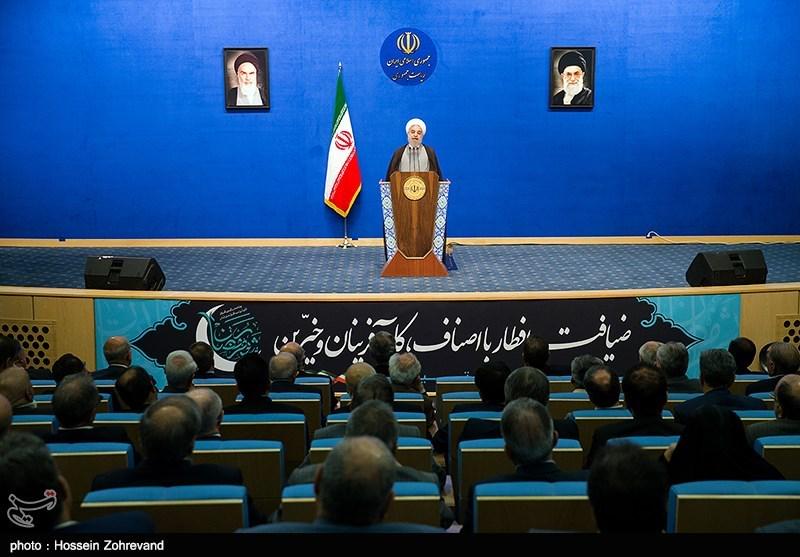 Iranian, Russian deputy FMs meet in Vienna
Deputy Foreign Ministers Seyed Abbas Araqchi and Majid Takht-e Ravanchi met their Russian counterpart Sergey Ryabkov in Vienna on Thursday afternoon.
Principlists leave President Rouhani's Iftar banquet
A number of principlists walked out the Iftar banquet organized by President Hassan Rouhani after Karbaschi's speech in support of sedition leaders, Fars News Agency reported on Wednesday.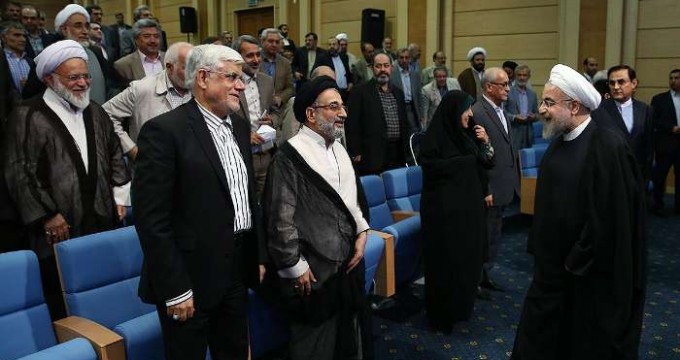 Kerry tells Iran foreign minister 'the past does matter' – sources
U.S. Secretary of State John Kerry telephoned Iran's foreign minister in recent days to tell him that Tehran must answer questions about whether its past atomic research was arms-related if it wants a nuclear deal, officials said.
Iran-G5+1 deal's text 90% ready: Russian deputy FM
The text of a deal between Iran and six world powers has been worked out at around 90%, Russian Deputy Foreign Minister Sergey Ryabkov said on Thursday.
June 26, 2015:
Important gaps remain in Iran-P5+1 nuclear deal draft: Source
There are still some "important" gaps that need to be bridged between Iran and the group of six world countries over the final text of a possible comprehensive nuclear deal, says an informed source close to the Iranian negotiating team.
Putin calls Obama to discuss Iran talks ahead of deadline
Russian President Vladimir Putin has called US President Barack Obama to discuss international negotiations over Iran's nuclear program ahead of a self-imposed deadline for a final agreement.
Nuclear sanctions must be lifted not suspended: Cleric
Tehran Interim Friday Prayer Leader Hojjatoleslam Kazem Seddiqi said on Friday that nuclear agreement must guarantee total termination of all sanctions imposed by the UN Security Council, ruling out suspension of the sanctions.
Iran-P5+1 talks progressing hard, slowly: Iranian negotiator
An Iranian negotiator says talks between Iran and the P5+1 on the text of a possible deal between the two sides are progressing "hard and slowly."
Iranian volleyballers edge past Poland in 2015 FIVB World League
The Iranian volleyball team has edged past world champion Poland in a Pool B match of the 2015 FIVB World League.
June 27, 2015:
Diplomats: Iran considers shipping, selling enriched uranium
Nuclear negotiators for Iran, obligated to dispose tons of enriched uranium under an approaching deal, are focusing on a U.S.-backed plan for Iran to send the material to another country for sale as reactor fuel, diplomats told The Associated Press on Saturday.
Leader slams US over terrorism against Iran
Leader of the Islamic Revolution Ayatollah Seyyed Ali Khamenei slams the US and its elements for conducting terrorist attacks against Iranians in the past.
France's Fabius says three conditions still not met for Iran deal
France's foreign minister said on Saturday there were three conditions that Iran still needed to accept to ensure a "solid" agreement with major powers over its nuclear programme.
Kerry, Zarif begin final round of Iran nuclear talks
The final round of the Iran nuclear talks began Saturday with Secretary of State John F. Kerry and Iranian Foreign Minister Mohammad Javard Zarif both cautioning that a lot of hard work lies ahead of them to reach a deal in the dwindling days remaining before a deadline.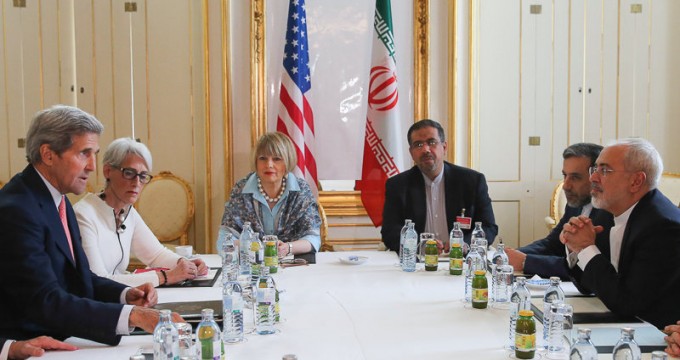 Iran's nuclear negotiator: Deadline extension, if any, to be days, not months
A top Iranian negotiator in talks with world powers over Tehran's nuclear program said if the parties decide to extend the deadline for a final deal beyond June 30, negotiations will go on for a couple of more days, not months like in the past.
June 28, 2015:
Iran has never sought nuclear weapons: President Rouhani
Iranian President Hassan Rouhani has reiterated the peaceful nature of Iran's nuclear program, saying the Islamic Republic has never sought atomic bombs.
Zarif-Kerry hold 3rd session to settle remaining differences
Iranian Foreign Minister Mohammad Javad Zarif and his US counterpart John Kerry held the 3rd round of their talks here on Sunday.
Iran nuclear talks may be extended for several days – Mogherini
Federica Mogherini, EU high representative for foreign affairs and security policy, has arrived in Vienna to join the final talks to curb Iran's nuclear program, a Sputnik correspondent reported Saturday.
Nuclear deal within the reach: Salehi
Head of the Atomic Energy Organization of Iran (AEOI) Ali-Akbar Salehi said Sunday that if the other side honors the framework agreement achieved on April 2 in Lausanne and does not seek excessive demands, a nuclear deal is within the reach.