TEHRAN (Tasnim) – An eye witness who was on board an Iranian plane carrying humanitarian aid for war-torn Yemen provided fresh details on how the civilian cargo plane's captain attempted to land in Sana'a airport although Saudi fighter jets scrambled, intercepted the aircraft and bombed the runway.
Speaking to the Tasnim News Agency, he said all the crew on board the Iranian Mahan Air Airbus 310, including the captain, Behzad Sedaqatnia, had braced themselves for every possibility, even the peril of death in a mission to deliver a consignment of humanitarian aid to Yemen.
According to the eyewitness, a Saudi flight control tower started to give continuous warnings to the Iranian airliner after entering the Yemeni airspace not to land in the Sana'a airport and even called the Iranian pilot "crazy" after he ignored the warnings.
Afterwards, two Saudi F-16s appeared beneath the plane's wings and two others behind it, and gave three warnings to the plane to turn back, he added.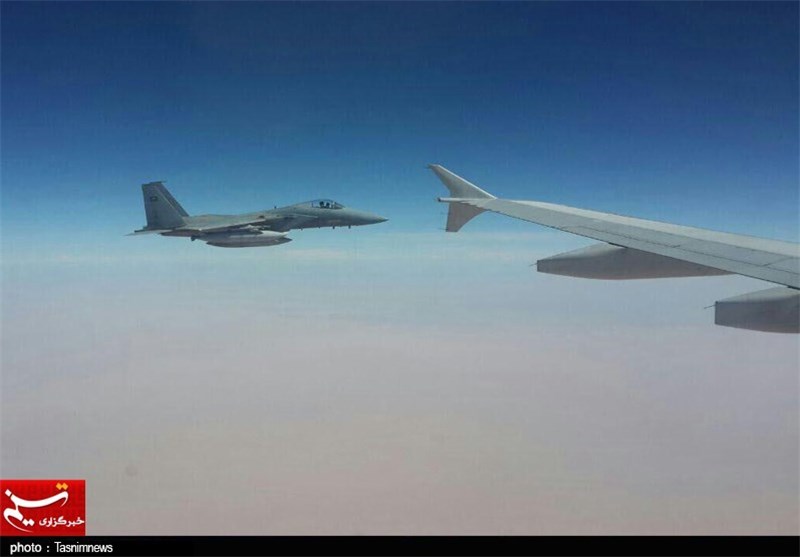 The military aircraft then hit two parts of the runway, but the captain was determined to land the aid plane, so the fighter jets began to bombard the whole runway, the witness said.
Despite such a critical situation, Sedaqatnia activated the landing gear and tried to land on a dirt road in the airport, when the Yemenis themselves called on the airliner to refrain from landing, so the plane took off to turn back, he went on to say.
Even after leaving the Sana'a airport, Saudi fighter jets radioed the Airbus 310 and urged it to land at another airport belonging to Saudi Arabia for refueling, but the captain did not heed the warnings and returned home, the witness explained, saying that the Saudi jets even fired a number of smoke bombs in the air.
The incident, which took place on April 28, came days after another Iranian airplane carrying aid and medicine was prevented to enter the Yemeni airspace by Saudi fighter jets in combat air patrol.
More than six weeks of deadly Saudi-led air strikes on Yemen have killed more than 3,500 people and left some 6,200 others injured.
The Saudi-led coalition, which seeks to restore power to the fugitive former President Abd Rabbuh Mansour Hadi, includes eight other Arab states and is receiving logistical support from the US, Britain and France.