TEHRAN (Tasnim) – A large group of Iranian students and people, in a final statement released at the end of Monday protest rally in front of French embassy in Tehran, called on the government to expel France's ambassador over the recent insult to Prophet Muhammad (PBUH) by a French magazine.
Iranian students along with a large number of people attending the rally condemned the "mysterious scenario behind the (recent) terrorist attack in Paris."
They also strongly condemned "the shameless sacrilegious cartoons" published by the French satirical magazine, Charlie Hebdo, featuring Prophet Muhammad (PBUH).
In their final statement, students offered French statesmen to stop resorting to such shameless acts, and instead, reflect more deeply on the real message of Islam and the reason behind the growing tendency of the European people to Muhammad's (PBUH) religion.
Protesters also criticized Iranian Foreign Minister Mohammad Javad Zarif's recent visit to the French capital, Paris, and his meeting with Foreign Minister Laurent Fabius only two days after the disrespectful cartoon was published, and said the Iranian nation expected a decisive reaction by the government to the insulting move.
The protesters also asked President Hassan Rouhani to expel the French ambassador to Tehran soon.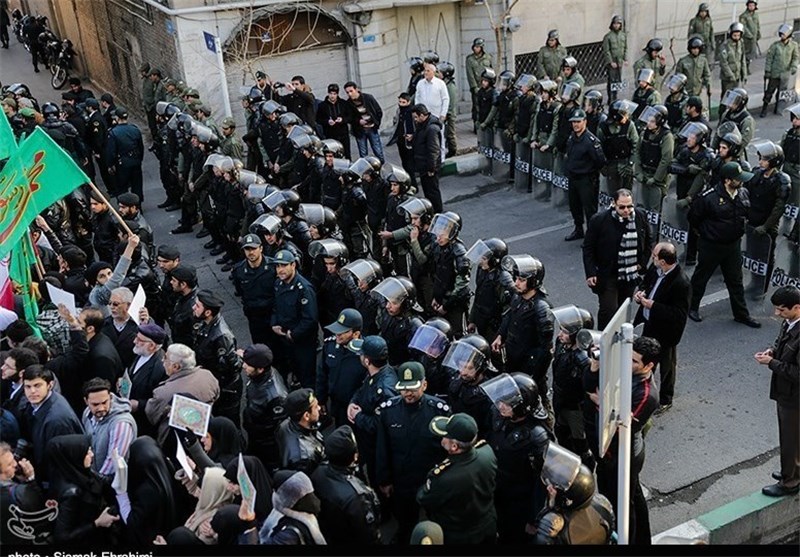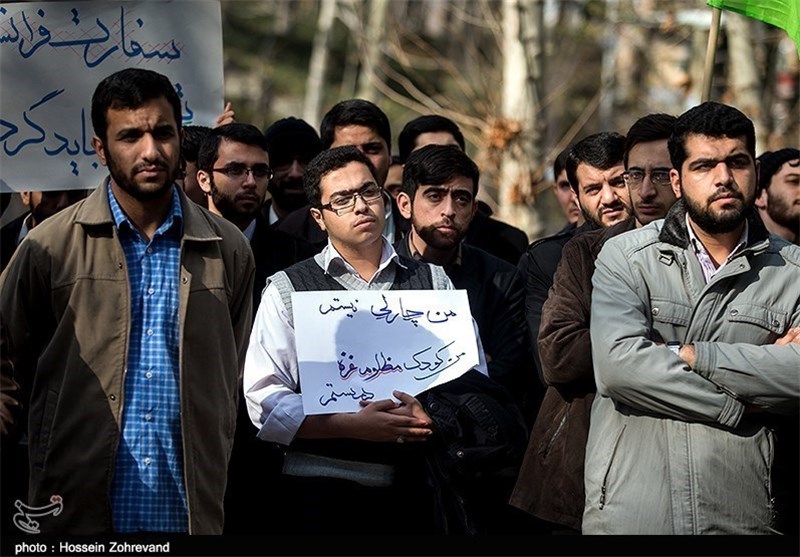 Muslim communities all over the world have already staged rallies to protest the desecration of Prophet Muhammad (PBUH).
The French weekly has repeatedly provoked Muslim anger by publishing offensive cartoons featuring Prophet Muhammad.
The Iran Project is not responsible for the content of quoted articles.