Iranian Foreign Minister Mohammad Javad Zarif and US Secretary of State John Kerry will meet in Geneva on Wednesday, before the resumption of Iran's talks with the US and the other 5+1 Powers (Britain, France, Germany, China, and Russia) over Tehran's nuclear program.
Pursuing a comprehensive agreement over Iran's facilities and enrichment of uranium, the Iranians will meet US counterparts from Thursday to Saturday before plenary talks with the 5+1 on Sunday at the level of political deputies.
On Tuesday, the Supreme Leader's office put out a Twitter message restating Ayatollah Khamenei's call for a firm Iranian line — and for measures for a "Resistance Economy" if there is no resolution: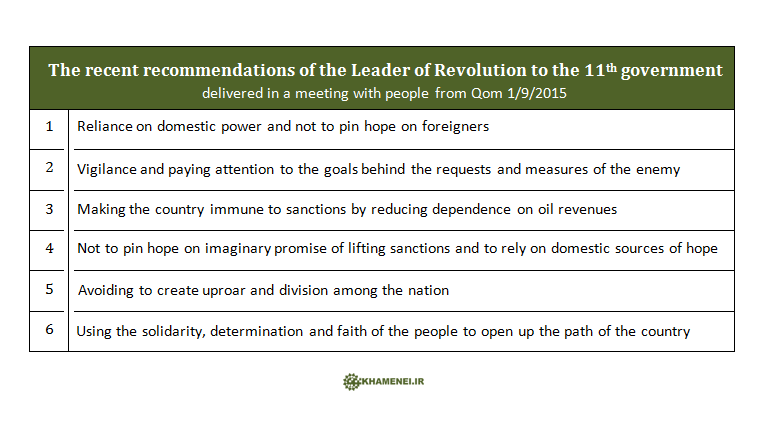 The recent recommendations of the Leader of Revolution to the 11th government #Iran #IranTalks
The two sides are still debating the number of level of Iran's centrifuges for uranium enrichment. Despite rumors in some mainstream outlets, fed by unnamed diplomats, Iran and the 5+1 have not pointed to advances since talks failed to reach a comprehensive settlement in late November.
Interim arrangements were extended to July 1 to allow negotiations to continue. Iran and the 5+1 last met — again preceded by direct Iran-US talks — in Geneva in mid-December.
By EA WorldView
The Iran Project is not responsible for the content of quoted articles.