Ebola kills 8,153 people in 3 West Africa states: WHO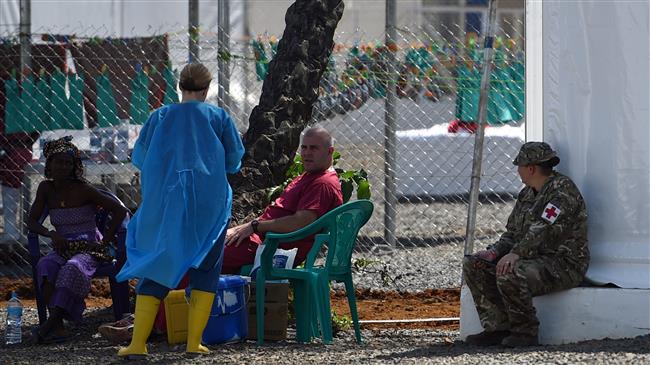 The death toll from the Ebola outbreak in the three hardest-hit West African countries has exceeded 8,000, the World Health Organization (WHO) says.
The Geneva-based organization said on Monday that at least 8,153 people have died of the disease in Guinea, Liberia and Sierra Leone.
The UN health agency also reported that the total number of confirmed, probable and suspected Ebola deaths reached 20,656 in the three most affected African countries.
It said that 2,915 deaths have been reported in Sierra Leone, 3,471 in Liberia and 1,767 in Guinea.
The Ebola epidemic, which began about one year ago, has also claimed 15 lives elsewhere, mainly in Mali, the United States and Nigeria.
Ebola was first detected in the southeastern forest region of Guinea early in 2014 before spreading to neighboring countries Liberia and Sierra Leone.
It is a form of hemorrhagic fever, whose symptoms are diarrhea, vomiting, and bleeding. The virus spreads through direct contact with infected blood, feces, or sweat. It can be also spread through sexual contact or the unprotected handling of contaminated corpses.
By Press TV
The Iran Project is not responsible for the content of quoted articles.