TEHRAN (Tasnim) – The procedure for the exit of Iranian pilgrims at two key border crossings with Iraq has been facilitated, Iranian Deputy Police Chief Hossein Ashtari said.
In a visit to Iran-Iraq border crossing in Mehran, West of Iran, Ashtari said pilgrims are now traveling faster through Chazzabeh and Shalamcheh border crossings.
He went on to say that the police tries its best to provide best facilities for pilgrims and puts all its focus on securing their safety.
"Considering the overcrowding in Mehran border crossing and the low speed of visa issuance on the Iraqi side, pilgrims should expect to be waiting for 24 hours at Mehran border", the deputy police chief warned.
Ashtari emphasized that the Iranian police is ready to increase the number of pilgrims entering Iraq through Mehran border, but the entrance speed is low because Iraq is not ready to accept such a huge number of people.
Regarding the agreements made between the two countries, he hoped that the Iraqi side would provide further facilities in Mehran border crossing within the coming days.
The number of Iranian pilgrims that have travelled to Iraq so far to participate in Arbaeen ceremony in the holy city of Karbala has passed 900,000.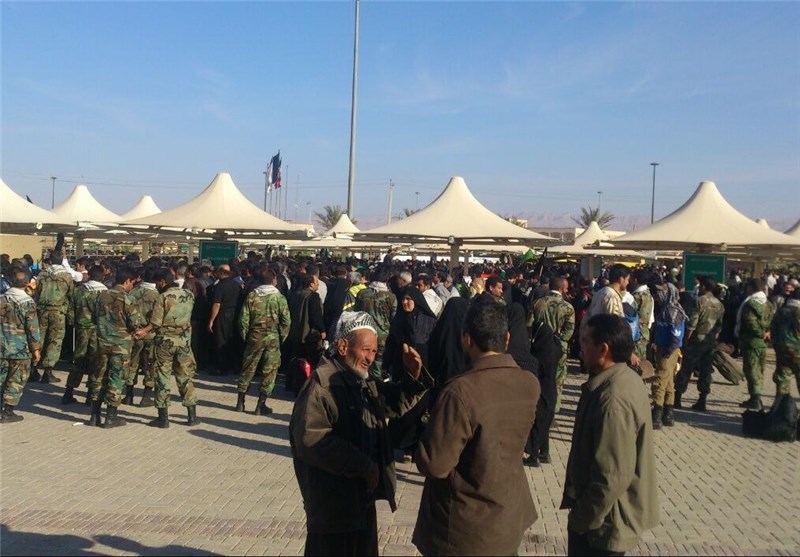 The Iran Project is not responsible for the content of quoted articles.