Hezbollah missiles can level Israel to ground: Iran general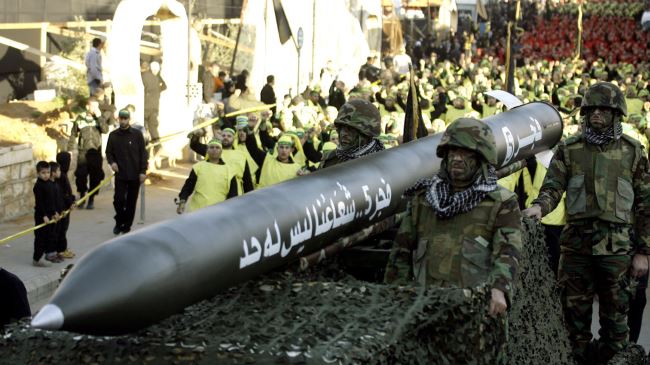 An Iranian commander says missiles of the Lebanese resistance movement Hezbollah are capable of extirpating Israel.
"Although the United States' first mission is to ensure the security of the Zionist regime [of Israel], today Hezbollah's missiles can raze Israel to the ground," said Brigadier General Esmail Qa'ani, the second-in-command of Quds Force, a branch of Iran's Islamic Revolution Guards Corps (IRGC).
Today, missiles fired by Hezbollah at the Zionist regime have such a range that they can reach even Gaza which is located beyond Israel, said the general, describing Israel as one of the most insecure spots in the world.
"A large number of missiles threatening Israel's security today are manufactured in this very Palestinian territory which, in many cases, has difficulty providing [even] necessary foodstuff," said the top commander.
Israel launched wars on Lebanon in 2000 and 2006. About 1,200 Lebanese, most of them civilians, were killed in the 33-Day War of 2006.
On both occasions, however, Hezbollah fighters defeated the Israeli forces and Tel Aviv was forced to retreat without achieving any of its objectives.
Hezbollah says that it has both the capability and the courage to defend Lebanon and that the movement's missiles are ready to strike back certain targets inside Israel in self-defense if Tel Aviv launches an attack on Lebanon.
By Press TV
The Iran Project is not responsible for the content of quoted articles.