TEHRAN (Tasnim) – A group of Iranian students held a rally on Sunday out of the building of Tehran's Research Reactor to reaffirm support for the country's nuclear rights while diplomatic talks on Iran's civilian nuclear program have gained momentum in Vienna.
Titled "No Stop", the rally was organized by the students and elites from the universities of Tehran.
Voicing support for Iran's nuclear progress over the past years, participants were carrying placards that called on the team of negotiators engaged in nuclear talks with major world powers to safeguard the dignity of Iran.
"Iran's missile program in non-negotiable," read a placard.
The purpose of the rally is to give backing to the team of nuclear negotiators in the talks with the Group 5+1 and let them know about demands of the university students, one of the participants said.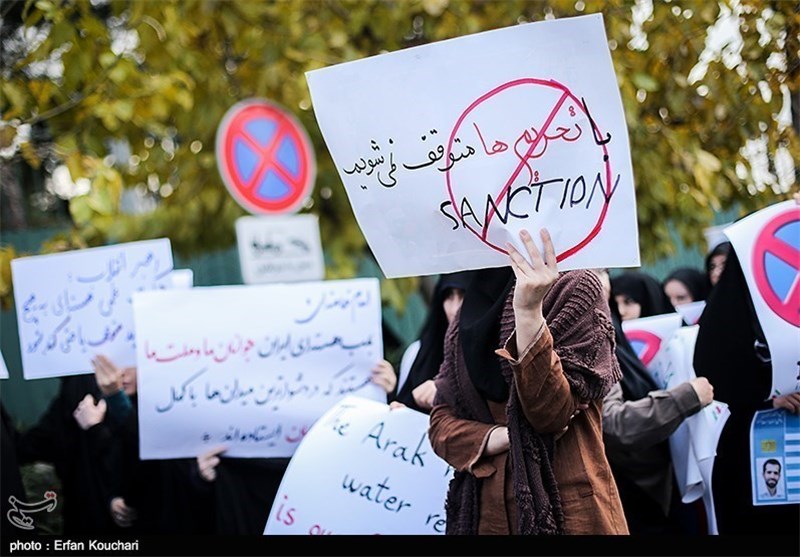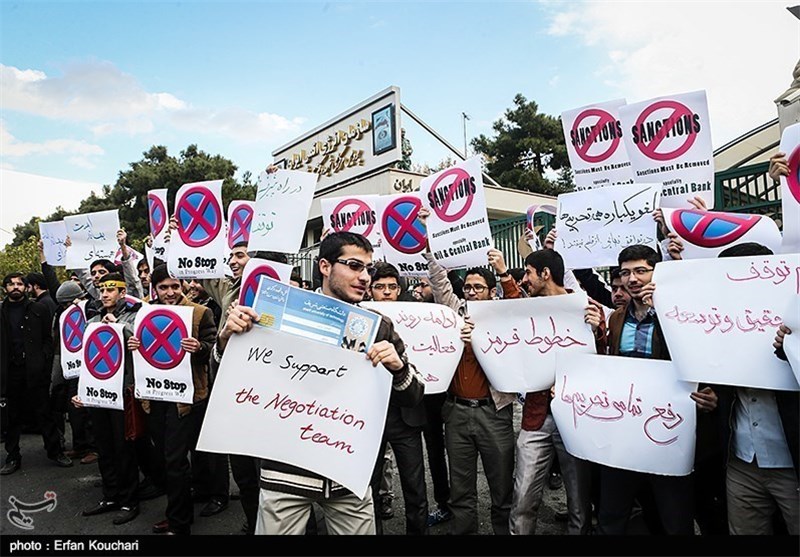 Since Tuesday, senior diplomats from Iran and the Group 5+1 (the five permanent UN Security Council members plus Germany) have launched a new round of talks in Vienna to draft a lasting accord, meant to end years of Western standoff over Tehran's peaceful nuclear program.
The talks are expected to continue until November 24, a self-imposed deadline for the talks.
On November 24, 2013, Iran and the Group 5+1 (also referred to as the P5+1 or E3+3) signed an interim nuclear deal in the Swiss city of Geneva.
The Geneva deal (the Joint Plan of Action) came into effect in January and expired in July, when the parties decided to extend negotiations until November 24 in the hope of clinching a lasting accord.
The Iran Project is not responsible for the content of quoted articles.