Beautiful photo of Al Bustan Palace interior in Muscat where the nuclear talks are taking place!
Our special correspondent Sarah MacDonald at Al Bustan palace
@AlRasbi tweets file photos of @JohnKerry and @JZarif with HM Sultan Qaboos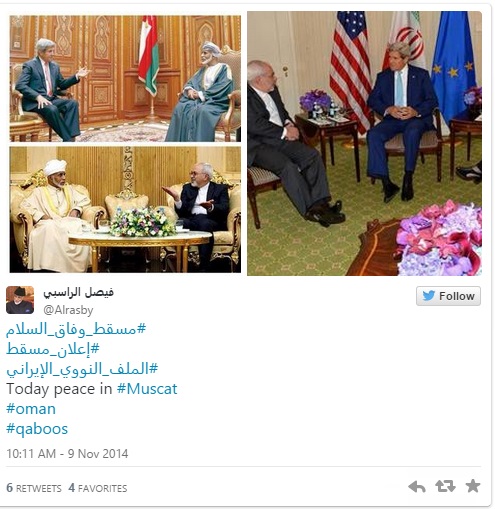 Historical talk being reported around the world!

US Secretary of State John Kerry latest tweet on 9 November 2014

Latest tweet by Iranian Foreign Minister Javad Zarif on July 13 2014
The Iran Project is not responsible for the content of quoted articles.