UNFPA spotlights population dynamics in Muslim countries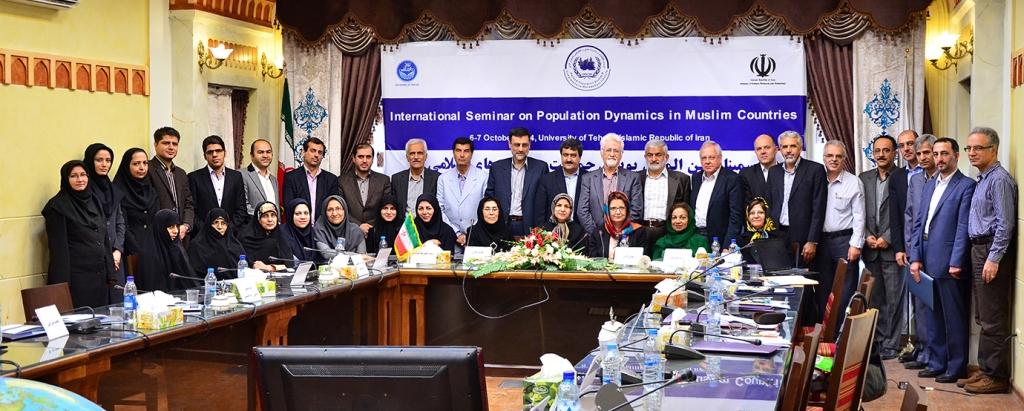 Tehran- The Islamic Republic of Iran has experienced phenomenal social, economic and demographic changes in recent decades. This is one of the key messages to come out of a two-day event entitled "International Seminar on Population Dynamics in Muslim Countries," being held on October 6th and 7th, organized by the National Population Studies Institute (NPSI), in collaboration with UNFPA, the University of Tehran, the Embassy of Switzerland, and the World Demographic and Ageing Forum. The seminar brings together national and international scholars to discuss the diversity of demographics transitions and implications of these changes for Muslim countries.
Professor Mohammad Jalal Abbasi-Shavazi, Director of NPSI, organized the seminar, which was attended by a number of distinguished guests such as Professor Seyed Alireza Marandi, President of the Academy of Medical Science. Other participants include Members of Parliament, as well as representatives from the Population Association of Iran and the Statistical Centre of Iran.
According to Prof. Marandi, "One of the goals of the Islamic Revolution was to improve the health situation of those less privileged and deprived. As the title and the theme of this seminar reveals, population issues are rapidly changing and there is a need for flexible and comprehensive policies to respond to the needs of the population."
Professor Mohammad Jalal Abbasi-Shavazi speaking at the event
UNFPA Assistant Represenative, Mrs. Soudabeh Ahmadzadeh said that, "Many Muslim countries are revisiting their population policies, setting new agendas according to their needs. The Islamic Republic of Iran, where the majority of population is young, is not an exception. Fortunately, the new population decree set out by the Supreme Leader has set the stage for the development of sound policies." She added that UNFPA placed emphasis on the population policies taking into account "social welfare, access to health, equity, education, employment and the active participation of women and men in different age groups in society."
The seminar was followed by presentations on the future of the population in Islamic countries by select scholars from countries such as Pakistan and Turkey. Dr. Hans Groth and Ambassador Christian Blickenstorfer from the World Demographic & Ageing Forum (St. Gallen, Switzerland) presented the findings of the 2012 study "Population Dynamics in Muslim countries: Assembling the Jigsaw." Prof. Banu Ergocmen discussed population dynamics in Turkey while Dr. Zeba Sathar presented population issues in Pakistan.
The Iran Project is not responsible for the content of quoted articles.