Iron Dome can't cope with Hezbollah missiles: Official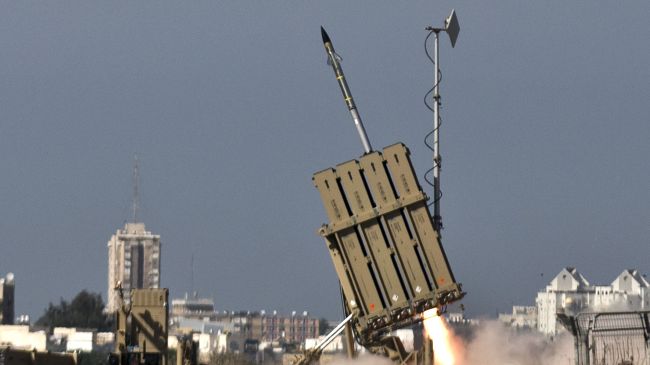 An Israeli military official says the Tel Aviv regime's highly-publicized missile system the so-called Iron Dome would not be able to cope with the precision rockets of the Lebanese Hezbollah resistance movement in any future confrontation.
In a report broadcast by Israel's Channel 2 television network, Colonel Dan Goldfus said that Israelis needed to know that a war with Hezbollah would be "a whole different story," than the recent fifty-day Israeli military onslaught on the blockaded Gaza Strip, Lebanon's English-language newspaper Daily Star reported on Saturday.
Israel started pounding the Gaza Strip in early July, inflicting heavy losses on the Palestinian land. Almost 2,140 Palestinians, mostly civilians, including women, children and the elderly, were killed in the Israeli onslaught. Around 11,000 others were injured.
Tel Aviv says 72 Israelis were killed in the conflict, but the Palestinian resistance movement Hamas says the number is much higher.
The Palestinian Islamic Jihad movement has said it fired over 3,000 rockets on dozens of Israeli cities during the Israeli war.
The latest Israeli war ended on August 26 by an Egyptian-brokered truce, which took effect after Cairo negotiations.
Goldfus warned that the next conflict with Hezbollah would be "very violent."
"In any future war, we will have to use considerable force to quickly prevail over the Hezbollah, to act more decisively, more drastically," he said.
Meir Elran of Tel Aviv University's Institute for National Security Studies told Haaretz in mid-July that the Israeli response to projectiles still lags behind the progress being made by Hezbollah, Hamas and other resistance groups.
According to Elran, in a war that could last a month, as many as 1,500 short- to mid-range rockets might be launched at northern Israel alone each day. Additionally, Israel would have to prepare for a war on two fronts – Lebanon and Gaza.
By Press TV
The Iran Project is not responsible for the content of quoted articles.