Azzam al-Saqqa is working for Christian Aid in Gaza. Using just the camera on his phone and WhatsApp, he has captured images of both devastation and joy to send to friends and colleagues around the world, from battered buildings and empty beaches, to children playing in a UN shelter. Some of his words and pictures are recorded here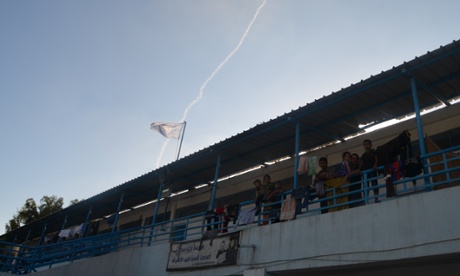 In Gaza, people do everything too quickly. We go to the toilet too quickly, fearing it will be targeted while we are inside. We do the work too quickly, fearing the offices will be targeted at any time. We distribute food and water quickly, fearing distribution points will be hit. We even pray too quickly, fearing we'll be killed while praying.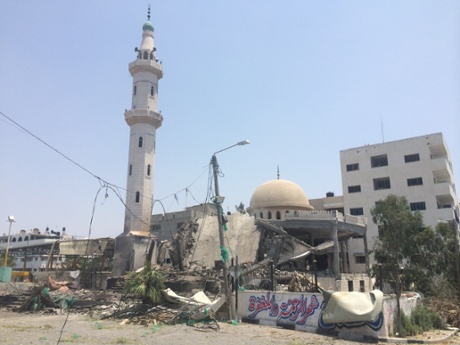 I'm working in the office of the Palestinian Medical Relief Society, a Christian Aid partner. The office is receiving calls for help, writing reports and contacting suppliers. Teams on the ground are delivering the services – it's like a beehive. Everyone is busy doing something. I'm so proud of all they are doing.
On Saturday [9 August], there was a terrifying explosion outside the office.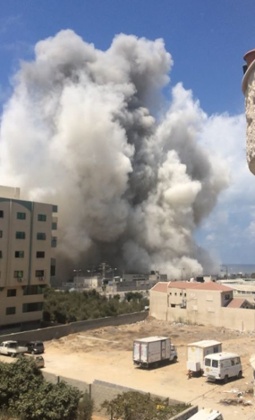 When the first missile hit, it was extremely loud and terrifying, and the building was shaking. I thought it was our building that was hit, and I wanted to evacuate. Then I looked from the window and saw a column of flames and smoke. Then, suddenly, another missile hit.
The Iran Project is not responsible for the content of quoted articles.