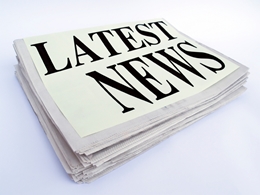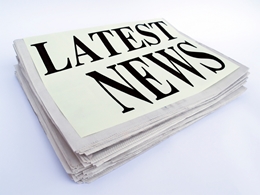 Iran Daily
IMF: Iran economic overhaul underway
Iran's economy is being overhauled and has become more resistant, said Director of the International Monetary Fund's (IMF) Middle East and Central Asia Department Masood Ahmed.
NATO strike kills four civilians
An Afghan official said a NATO helicopter strike killed four civilians in the country's west.
Rafsanjani: Muslim unity core principle
Chairman of the State Expediency Council Ayatollah Akbar Hashemi Rafsanjani on Tuesday termed unity as the core principle of Muslims.
President hails Venezuela stance on Palestine
President Hassan Rouhani lauded Venezuela's stance on the Palestinian cause, stressing that all independent states should stand united against enemy plots.
UK minister quits over 'morally indefensible' Gaza policy
Sayeeda Warsi, a senior minister in Britain's Foreign Office, resigned on Tuesday, accusing Prime Minister David Cameron's government of taking a "morally indefensible" approach to Israeli war on Gaza.
hour cease-fire takes effect in Gaza-72
Israel pulled its ground forces out of the Gaza Strip on Tuesday and started a 72-hour cease-fire with Palestinian fighters in Gaza as Hamas said Israel's offensive in the densely populated, coastal enclave was a "100 percent failure.
Judiciary chief criticizes double standards on human rights
Judiciary Chief Sadeq Amoli Larijani on Tuesday criticized dominant powers' double standard approach towards human rights around the world.
Zarif in Oman for quadripartite meeting
Foreign Minister Mohammad Javad Zarif left for Oman on Tuesday to attend the quadripartite ministerial meeting of Iran, Oman, Turkmenistan and Uzbekistan.
Iran condoles China on devastating earthquake
Foreign Ministry spokeswoman Marzieh Afkham extended Tehran's condolences to the government and people of China over the deaths of their beloved ones in the recent earthquake in Yunnan province which killed over 400 people, wounded more than 2,000 others and forced 230,000 people to abandon their homes.
Deputy FM calls for reopening Rafah crossing
Iran's deputy foreign minister for Arab and African affairs on Tuesday expressed hope that ground would be prepared for dispatching humanitarian supplies to the defenseless people of Gaza via Rafah border crossing.
ISIL  is rejected by all Arabs and Muslims, Nobel laureate says
East Timor: a country about which we rarely think or of which there are not usually groundbreak- ing headlines on the newspapers and TV channels. It's a small nation located in the Southeast Asia adjacent to the Indonesian Archipelago, with a population of about 1,172,000. It's economy is emerging and its trade ties with the rest of the world are getting developed.
UN says terrorists killed 40 minority children in Iraq
Forty children from northern Iraq's Yazidi minority are reported to have died as a result of a terrorist attack on the Sinjar region, the United Na- tions Children's Fund said Tuesday.
Iranian Judiciary chief criticizes West's double standards on human rights
Iranian Judiciary Chief Ayatollah Sadeq Larijani has criticized the West's double standards on the issue of human rights and expressed regret that Western countries use human rights as tool.
Iran asks world's chambers of commerce to send aid to Gaza
Gholamhos- sein Shafe'i, the chairman of Iran's Chamber of Commerce, Industries, Mines and Agriculture (ICCIMA), has writ- ten a letter to his counterparts  all over the world requesting them to provide humanitarian assistance to the people of Gaza who are in extreme need of help.
ISIL will definitely fall: Nasrallah
Hezbollah Secretary General Sayyed Hassan Nasrallah has said he expects the Islamic State of Iraq and the Levant to fall and he sup- ports his ally Michel Aoun's candidacy for the post of president.
Israel withdraws troops from Gaza in historic defeat to resistance
Israel pulled its ground forces out of the Gaza Strip on Tuesday in what many said was a historic defeat to the brave resistance and a complete catastrophe after a staggering 29-day incursion in which Israel suffered dozens of fatalities.
Iran's Zarif discusses Palestine, Iraq and Syria with NAM delegates
Iranian Foreign Minister Mohammad Javad Zarif met with Venezuelan, Syrian, Lebanese, Algerian, Bangladeshi, and Tunisian officials on the sidelines of the Palestine Commit- tee of the Non-Aligned Movement's meeting on Monday.
Iran, Egypt discuss ways to send aid to Gaza
Top Foreign Ministry officials from Iran and Egypt held talks on how to send humanitarian aid to the Gaza Strip.
Fueling sectarian differences signifies political imprudence: Rafsanjani
The chairman of Iran's Expediency Council has said that fueling religious and sectarian differences in the Muslim world signifies "political imprudence".
Zarif due in Oman to attend ministerial meeting
Iranian Foreign Minister Mohammad Javad Zarif was scheduled to travel to Muscat on Tuesday to attend a meeting of foreign ministers of Iran, Oman, Turkmenistan, and Uzbekistan.
Iran playing a winning hand in nuclear talks: Washington Post
In an article published on the website of the Washington Post on Monday, the writer says that Iran is playing a winning hand in talks with the major powers over its nuclear program, adding that the U.S. Congress can take measures to change the equation.