Iran's Foreign Minister Mohammad Javad Zarif has called for putting pressure on the Israeli regime to end its relentless attacks against Palestinians in Gaza.
Zarif made the call in a Sunday telephone conversation with his Italian counterpart F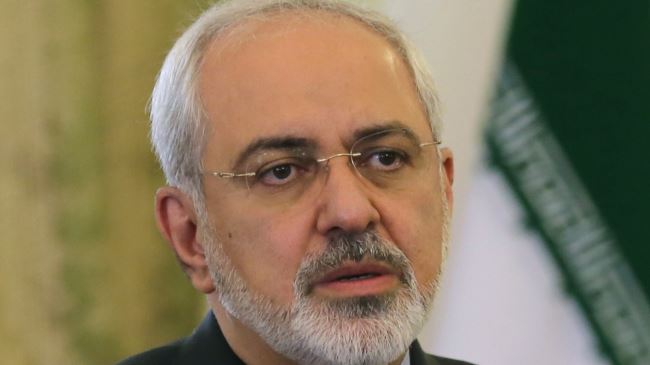 i, where the two sides discussed the latest developments in the besieged Gaza Strip.
The top Iranian diplomat also called for international efforts to facilitate the delivery of relief aid and medical supplies to war-stricken Gazans.
Zarif further underlined the need for Italy as well as the European Union (EU) to support Palestinians' demand for the Gaza siege to be lifted, describing it as a humane step based on realities on the ground in Palestine.
The Italian foreign minister, whose country holds the rotating presidency of the EU, for her part, outlined the EU's viewpoints and measures regarding the current crisis in Gaza.
In a statement released on Sunday, Italy's Foreign Ministry said that Zarif and Mogherini stressed the necessity for an immediate end to the killing of civilians as well as the establishment of a long-term ceasefire in Gaza.
They also called for an all-out solution to prevent war as well as improving living conditions in Gaza and the West Bank.
The Palestinian death toll from 20 days of aerial and ground assaults on Gaza now stands at over 1,062, with more than 6,000 people injured.
The Tel Aviv regime confirms that 43 Israelis have been killed in the Gaza war. However, Al-Qassam Brigades, the military wing of Hamas, says Palestinian resistance fighters have killed at least 90 Israeli soldiers.
By Press TV
The Iran Project is not responsible for the content of quoted articles.