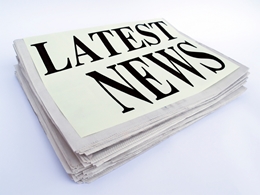 Iran Daily
Britain must build Iran ties with nuclear deal
British influence in Iran is non-existent but a nuclear deal could be a fresh start if the Foreign Office moves quickly to seize opportunities.
Iraqi forces kill 150 Takfiri militants
Iraqi forces have killed more than 150 Takfiri militants in recent operations across Iraq.
Israel drops cancer-inducing bombs in Gaza
A Norwegian doctor in the besieged Gaza Strip has strongly criticized Israel for using cancer-inducing bombs against Palestinian civilians.
MP urges parliaments to support Palestinians
Chairman of the Majlis National Security and Foreign Policy Committee Alaeddin Boroujerdi on Monday urged parliaments of 46 countries to support the innocent people of Palestine, Gazans in particular.
Kerry, Zarif meet for second day
Iran's Foreign Minister Mohammad Javad Zarif and his American counterpart John Kerry met for a second day in Vienna, as they try to make progress on a permanent nuclear deal before the June 20 deadline.
President says improving economy a top priority
President Hassan Rouhani said improving the economy is the government's top priority.
Iran, China call for int'l campaign against terrorism
Iran and China say terrorism in Iraq would be dangerous for the whole region and the world, urging concerted international effort to counter terrorism.
Rouhani administration unveils economic stimulus package
The administration of President Hassan Rouhani has unveiled a package of plans which can bring about a notable growth in the national economy.
Jubilant Germany becomes world champion again
Germany are champions of the world again after snatching victory against Argentina in the soccer showpiece with a superb extra- time goal from baby-faced Mario Goetze to lift the trophy for the first time since 1990.
Gaza death toll tops 175 as Hamas sends drones to Israel
Israeli war jets continued firing missiles at the Gaza Strip Monday on the seventh day of its relentless assault that has killed 175 Palestinians and injured over 1,200, according to medics.
Egypt lifts ban on Mubarak party officials from running for Parliament
An Egyptian court on Monday overturned a ruling that had banned senior members of ousted dictator Hosni Mubarak's party from con- testing upcoming parliamentary elections, a judicial source said.
Merkel may leave Chancellor's post early to head EU: report
German Chancellor Angela Merkel is ready to quit before the end of her term to chair the European Council, Der Spiegel reported.
Zarif, Kerry meet for second day in Vienna
Iranian Foreign Minister Mohammad Javad Zarif met U.S. Secretary of State John Kerry in Vienna on Monday for a second day to discuss key issues which have slowed down the progress of ongoing talks between Iran and the major powers on Tehran's nuclear program.
Palestinian resistance would lead to Israel's collapse: Hezbollah
Deputy head of Lebanese resistance movement Hezbollah emphasized that the Palestinian arms resistance in the Israeli-besieged Gaza Strip has generated a sense of horror in occupied Palestine, paving the way for a new phase of the battle that would ultimately lead to the collapse of the occupying regime.
Israel looks for excuses to suppress Palestinians, Iran says
The Iranian deputy foreign minister for Arab and African affairs said on Sunday that the current moves by Israel in the occupied territories are 'suspicious', noting that the Zionist regime looks for excuses to suppress Palestinians.
Some 'ignorant' elements derailed Islamic Awakening movement: Rafsanjani
Chairman of Iran's Expediency Council Ayatollah Akbar Hashemi Rafsanjani has elaborated on the events occurring in Islamic countries, saying that some 'ignorant' elements derailed the Islamic Awakening movement.
Zarif employs a disarming charm in nuclear talks: LA Times
In an article published on Sunday on the website of the Los Angeles Times, the writer says that Iran's chief nuclear negotiator Mohammad Javad Zarif is employing a disarming charm in nuclear talks with the major powers to persuade them to allow more leni- ent terms in a comprehensive nuclear deal or put the blame on Washington if the talks break down.
Larijani discusses Gaza with IIPU troika
Iranian Parliament Speaker Ali Larijani held separate telephone conversations with his Sudanese counter- part Fatih Ezzedine al-Mansur and his Malian one Issaka Sidibe on Sunday, discussing the deteriorating humanitarian situation in Gaza.
Nuclear talks will bear fruit if West stops seeking concessions from Iran
Akbar Hashemi Rafsanjani said on Monday that the nuclear talks between Iran and the major powers has reached a "sensitive stage" and if the West be "fair" and do not try to seek "concessions" from Iran a final nuclear deal will be clinched, some- thing he said which will "benefit all countries".