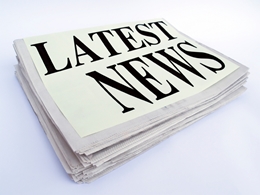 Tehran Times
OPCW commemorates 1987 chemical weapons attack on Sardasht
Organization for the Prohibition of Chemical Weap- ons Director General Ahmet Uzum- cu issued a statement on Saturday on behalf of the OPCW to com- memorate the chemical weapons attack on Sardasht in 1987.
Washington pushing Ukraine to confrontation: Russian FM
Russia's foreign minister has ac- cused the United States of encour- aging Ukraine to challenge Moscow and to gravitate toward the Euro- pean Union. According to AP, in remarks televised on Saturday, Ser- gey Lavrov said that "our American colleagues still prefer to push the Ukrainian leadership toward a con- frontational path."
War in Iraq is a fight between humanity and barbarity: Leader
Supreme Leader of the Islamic Rev- olution Ayatollah Seyyed Ali Khamenei says the ongoing war in Iraq is a war between pro-Westerns and supporters of countries'
independence.
Tikrit liberated, Iraqi troops drive ISIL militants out
Iraqi troops have retaken full control of the northern city of Tikrit from the militants of the so-called Islamic State of Iraq and the Levant.
Stop the repression, Egyptian anti-coup protesters say
Dozens of anti-coup demonstrations were held across Egypt on Friday, with protesters calling for an end to the campaign of re- pression the military has waged since they ousted democratical- ly elected president Mohamed Morsi on July 3.
Iran's 3-month direct tax income rises 48%: official
Iran's direct tax income rose 48 percent in spring 2014 compared to spring 2013, according to Iranian National Tax Administration Deputy Director Hossein Vakili.
EU should think strategically in its approach toward Iran: think tank
In an article recently published on the website of the Carnegie Endowment for International Peace think tank, the writer criticizes the European Union for not thinking strategically in its approach toward Iran, saying the EU needs to develop a strategy for how to deal with Iran in the future.
Rouhani wishes for peace and reconciliation in Ramadan
Iranian President Hassan Rouhani has expressed hope that the Islamic world will take steps to- ward unity, peace and reconciliation in Rama- dan.
Lebanese FM highlights Iran's role in campaign against terrorism
Lebanese Foreign Minis- ter Gebran Bassil has highlighted Iran's role in campaign against terrorism, saying that terrorism should be rooted out through cooperation by the entire world.
Iran will come hard on terrorists if it feels slightest threat: commander
Deputy Chief of the General Staff of the Iranian Armed Forces Briga- dier General Massoud Jazayeri has said that Iran will respond seriously to terror- ist groups and their supporters, if they take the slightest action against Iran.
France firm to continue 'difficult and complex' nuclear talks with Iran
A senior French official said on Friday that Paris is deter- mined to pursue "serious, but difficult and complex" talks with Iran to try to get a comprehensive agreement on Iran's nuclear program and obtain guarantees about the purely civilian application of nuclear technology by Tehran, the Kuwait News Agency (KUNA) reported.