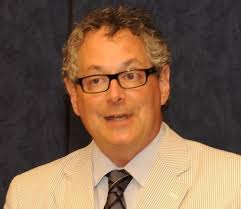 Director of the National Jewish Democratic Council Jack Moline has strongly criticized the Israel lobby for pushing the US Senate to impose fresh sanctions on Iran.
The American rabbi said in an interview with the Jewish Telegraphic Agency on Friday that pro-Israel groups inside the United States are pushing too hard for the Senate to pass new sanctions against Iran.
Moline accused the American Israel Public Affairs Committee (AIPAC) and the American Jewish Committee of using "strong arm tactics" against US lawmakers.
He said the Israeli lobby is creating the feeling among US senators that voting against a new Iran sanctions bill would "make them anti-Israel or mean the abandonment of the Jewish community."
"It isn't the business of any organization to be setting up a litmus test on a piece of legislation," he said.
A majority of US senators have supported the new Iran sanctions bill that was introduced by Senate Foreign Relations Committee Chairman Robert Menendez and Senator Mark Kirk last month.
The Senate bill initially had the backing of 26 senators, but now 59 members have publically announced support for the measure.
The Los Angeles Times reported this week that several important lobby groups, including the AIPAC, are working hard to build support for the measure.
The Senate bill proposes boycotting Iranian oil exports and the blacklisting of Iran's mining, engineering and construction industries. It also calls for "diplomatic, military and economic support" to Israel in case Tel Aviv decides to launch an attack against Iran's nuclear energy program.
The White House has said President Barack Obama will veto the bill if it passes Congress.
It is still unclear whether supporters of the bill can put together the two-thirds majority in the 100-member Senate needed to defeat a veto by Obama.
The White House suggested some American lawmakers want the United States to attack Iran as they are supporting the sanctions legislation.
"If certain members of Congress want the United States to take military action, they should be up front with the American public and say so," National Security Council spokeswoman Bernadette Meehan said.
"Otherwise, it's not clear why any member of Congress would support a bill that possibly closes the door on diplomacy and makes it more likely that the United States will have to choose between military options or allowing Iran's nuclear program to proceed," she added.
Iran has warned that fresh US sanctions against the Islamic Republic will end the nuclear talks.
By Press TV
The Iran Project is not responsible for the content of quoted articles.