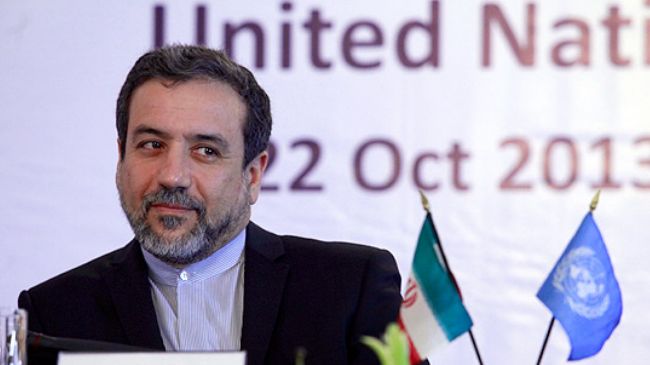 Iranian nuclear negotiators have arrived in Geneva for two days of talks with the European Union to explore options on how to implement the recent landmark nuclear deal between Tehran and the world powers.
Iran's delegation is headed by Deputy Foreign Minister for Legal and International Affairs Abbas Araqchi.
Araqchi is scheduled to meet with Helga Schmid, deputy for EU foreign policy chief, Catherine Ashton, later on Thursday.
Iran and six powers – Russia, China, France, Britain, the US and Germany – reached a deal on November 24, 2013, in the Swiss city to set the stage for the settlement of the West's dispute over the Islamic Republic's nuclear energy program.
Later, experts from the two sides launched talks to devise a mechanism to implement the interim deal. The expert-level talks concluded on December 31, 2013.
Araqchi had earlier said the agenda of his meeting with Schmid will be to examine the outstanding differences and issues, unresolved in the expert-level talks, "which require decision-making at the political level."
He expressed optimism that by resolving the existing differences during the upcoming talks, a date could be set for starting the implementation of the interim Geneva agreement.
Under the Geneva deal, the six countries undertook to provide Iran with some sanctions relief in exchange for Iran agreeing to limit certain aspects of its nuclear activities during a six-month period. It was also agreed that no new nuclear-related sanctions would be imposed on Iran within the same time frame.
By Press TV
The Iran Project is not responsible for the content of quoted articles.