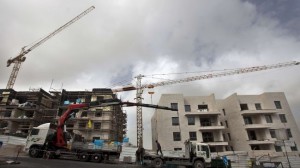 Israel has revealed new plans for demolition of Palestinian houses in East al-Quds (Jerusalem) and the occupied West Bank, which will leave thousands of Palestinians homeless.
The Israeli newspaper Haaretz reported on Monday that Jerusalem municipality has begun issuing demolition orders.
Most of the orders are in Ras Khamis and Ras Shehada, two neighborhoods near the Shuafat refugee camp in the north of al-Quds on the Palestinian side of the separation fence.
Nearly 70,000 Palestinians live within the municipal boundaries of al-Quds, but on the far side of the separation barrier.
Residents of Silwan on the outskirts of Jerusalem's Old City say they also received demolition orders last week.
According to Palestinian sources, demolitions will leave some 15,000 people homeless.
This comes against the backdrop of Israel's new plans for building more settler units in the occupied Palestinian territories.
Recently, the regime in Tel Aviv announced plans to build about 3,000 more illegal settlement units on the Palestinian territory, despite opposition from the UN and the international community.
On Sunday, Israel published tenders for the construction of over 1,800 new illegal settler units in the occupied West Bank and East al-Quds.
The presence and continued expansion of Israeli settlements in occupied Palestine has created a major obstacle for the efforts to establish peace in the Middle East.
The UN and most countries regard the Israeli settlements as illegal because the territories were captured by Israel in a war in 1967 and are hence subject to the Geneva Conventions, which forbids construction on occupied lands.
Palestinians are seeking to create an independent state on the territories of the West Bank, East al-Quds, and the Gaza Strip and are demanding Israel to withdraw from the occupied Palestinian territories.
Tel Aviv, however, has refused to return to the 1967 borders and is unwilling to discuss the issue of al-Quds.
By Press TV
The Iran Project is not responsible for the content of quoted articles.