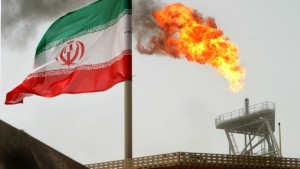 Fifty areas have been indentified for underground storage of oil, said the manager of macro plan for storing oil and gas underground. 
Ali Vatani also told ILNA that the Crude Storage Terminal Company plans to store 10 million barrels underground for domestic consumption and exports.
"Geological conditions, proximity to oil pipelines and geographical issues should be taken into consideration," he said.
The report on these areas will be presented to the National Iranian Oil Company (NIOC) in November, which should present a report to the Majlis Energy Commission for securing financial resources.
"The budget will be paid one month after the presentation of the report," he said.
Iran is one of the leading members of the Organization of Petroleum Exporting Countries and the Gas Exporting Countries Forum as it has the second largest oil and gas reserves in the world.
Oil income accounts for 80 percent of Iran's foreign currency revenues and 60 percent of the nation's overall budget.
Meanwhile, Iran has been facing a series of US-led sanctions aimed at deterring foreign investments in the country.
Iranian officials have dismissed US sanctions as inefficient, saying that they are finding Asian partners instead.
By Zawya
The Iran Project is not responsible for the content of quoted articles.