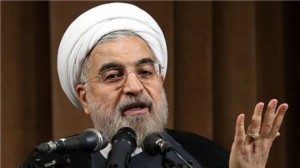 Cai Wu, an experienced Chinese minister, has always been in favor of expansion of mutual ties with Iran.
The swearing-in ceremony of President-elect Rohani is to be held on August 4, one day after his endorsement by the Supreme Leader of the Islamic Revolution Ayatollah Ali Khamenei.
Rohani won a landslide victory on June 14 presidential election, garnering almost 51 percent of a total 36,704,156 ballots.
Some 72.7 percent of the eligible Iranians attended the voting.
By IRNA
The Iran Project is not responsible for the content of quoted articles.