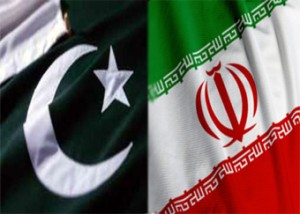 Iranian Consul General in Karachi, Mehdi Subhani, on Monday called on Sindh.
Chief Minister Syed Qaim Ali Shah at the CM House and discussed matters of mutual interest.
The chief minister welcomed the Iranian consul general and apprised him of the administrative affairs, development activities and welfare programmes in the province.Shah said that Islamic and brotherly ties between Iran and Pakistan, particularly Sindh, had been intact for a long time and the bilateral relations would grow with time.
The consul general thanked the chief minister for according a warm welcome and said that he would further boost ties between Iran and Pakistan, particularly the people of Sindh.
He also presented some gifts to the chief minister.
The Iran Project is not responsible for the content of quoted articles.