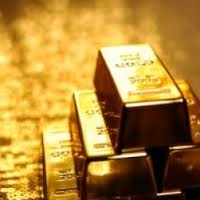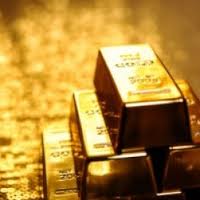 It must rank as one of the most thankless jobs in diplomacy. Just how do you draw up incentives for Iran to rein in its nuclear programme?
Talks have lumbered on, in one incarnation or another, for a decade now. Efforts to win over Tehran have been encumbered by mutual suspicion, political sensitivities (there is always the charge of appeasement) and sheer force of law.
Many of the sanctions the Islamic Republic most objects to are already on the statute book, whether as UN Resolutions, EU agreements or US law. No wonder it is difficult to come up with a compelling offer; few countries can change their laws by fiat.
On Monday, Tehran attacked one of the latest ideas seemingly floated by the world's major powers – the notion the US could roll back recently imposed sanctions on gold sales to Iran.
The idea may have been designed to help Western allies – notably Turkey –as much as to alleviate Iran's economic isolation. Last year Ankara became the world's leading gold exporter to Iran, whether directly or through entrepôts such as the UAE. Demand from the Islamic Republic helped Turkey's overall exports of the metal reach levels of $1.5bn-$2bn some months.
The trade has various explanations – chief of which is that bank transactions with Iran have become ever more problematic, particularly in the wake of measures affecting Swift, a group that facilitates electronic funds transfers. Against this backdrop, Tehran started taking payment for its oil and gas exports to Ankara in Turkish Lira – instead of via bank transfer – and using the money to buy gold it then ships home.
This is the exchange explicitly targeted by US legislation now entering into force. But while the pressure on Iranian gas sales to Turkey is a problem for the Islamic Republic, the measures also leave Ankara – Iran's biggest gas customer – in a quandary of its own.
Reuters reports the Turkish-Iranian gold trade may already be drying up. Turkey's oil purchases from Iran fell by almost a third in December alone. Gas is particularly problematic for Turkey. The country relies on supplies through a pipeline from Iran and has a long term contract that runs until the 2020s. It has few reserves of its own and does not want to increase its dependence on Russia, its biggest supplier.
And yet if Tehran is left without an alternative for taking payment for its gas sales to Ankara, what is the incentive for the Islamic Republic to warm Turkish homes through the winter?
Turkey's situation amounts to more than just a passing concern to the US and its allies. Ankara hosts many of the rebels fighting Iran-backed forces in Syria. Turkey is also home to a Nato radar station the US says is key to protecting against future Iranian missiles, including nuclear ones. The days of 2010, when Recep Tayyip Erdogan, Turkey's prime minister, triumphantly held aloft the hand of Iran's President Mahmoud Ahmadi-Nejad are long gone. Tension between Ankara and Tehran is high.
That all explains why the US and its allies might be interested in taking a step back on the gold sanctions that target Iran and, almost as explicitly, Turkey. What it doesn't do is show how the latest trial balloon would add up to a compelling offer for the Islamic Republic.
Pity the poor negotiators. With just a week to go to the next round of talks (in chilly Kazakhstan) so far it doesn't look like they've struck gold.
The Iran Project is not responsible for the content of quoted articles.